Should Pompeo's Eurasian Tour Worry the Kremlin?
Ukraine, Belarus, Kazakhstan, and Uzbekistan: it has been a long time since a senior U.S. official last made a long tour of post-Soviet countries. Furthermore, these are nations whose ties with the United States are of utmost importance for Moscow. Pompeo's visits, especially those to Minsk and Kyiv, might be of predominant significance for how the events will eventually unfold in the post-Soviet area that Moscow has recognized as its traditional sphere of influence. And Washington's top diplomat's trips to Nur-Sultan and Tashkent corroborate growing U.S. activity in Central Asia.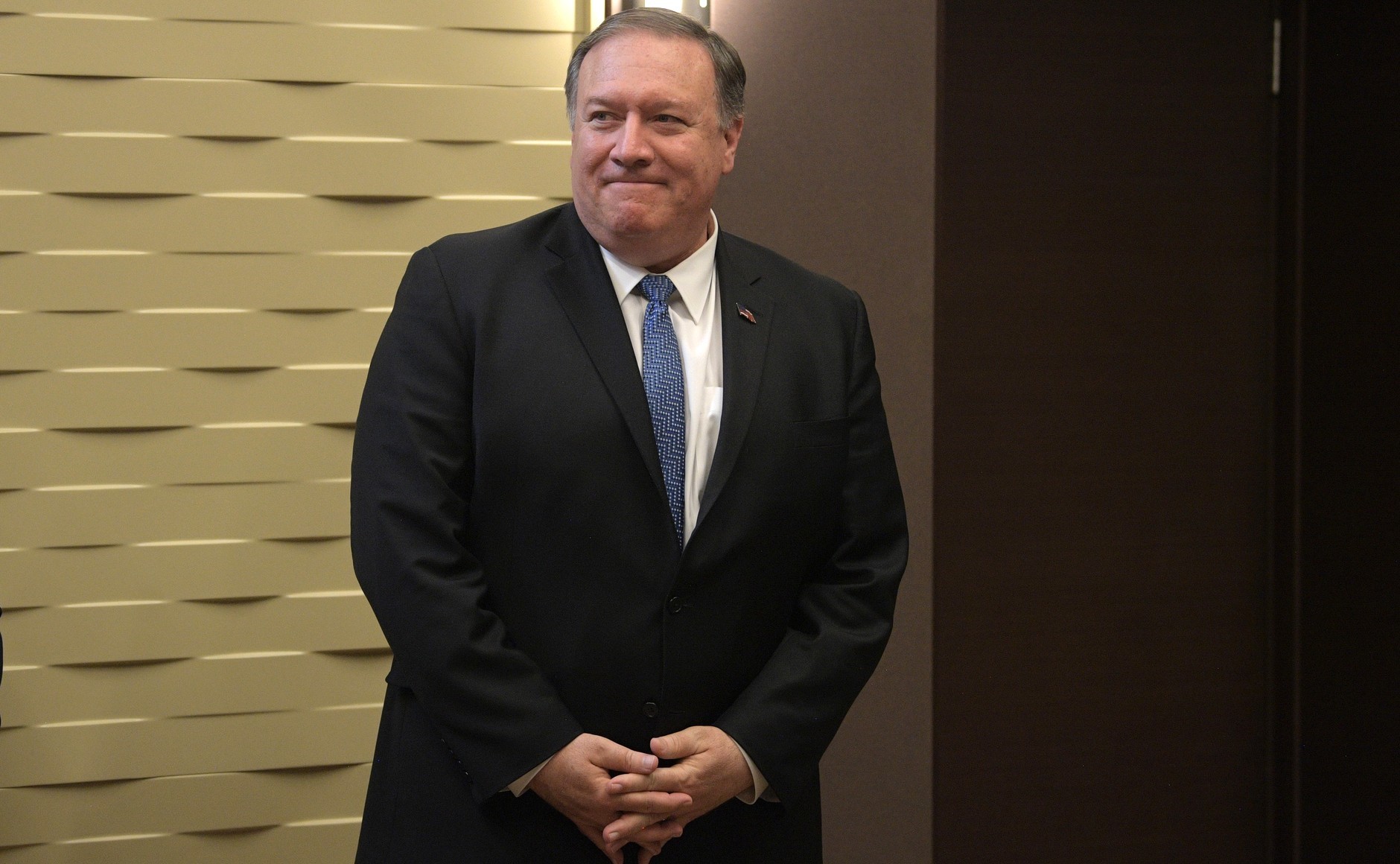 SOURCE: KREMLIN.RU
Secretary of State Mike Pompeo will travel on January 30 to Kyiv for meetings with Ukrainian President Volodymyr Zelensky and other officials, including Foreign Minister Vadym Prystaiko and Defense Minister Andriy Zahorodniuk. In Kyiv, Pompeo is expected to underscore U.S. support for Ukraine's sovereignty and territorial integrity, the U.S. State Department said in a statement. The U.S. top diplomat's trip to Ukraine previously had been scheduled for early January, but was postponed amidst escalating tensions in the Middle East. What seems to draw attention is the mere fact that Pompeo is set to participate in a wreath-laying ceremony commemorating those killed in battles in Donbas. On February 1, in Minsk, Pompeo is scheduled to meet with Belarusian President Alexander Lukashenko and Foreign Minister Vladimir Makei, confirming Washington's normalization of bilateral relations. Lukashenko has sought better relations with the West since Russia's annexation of Crimea as Belarus is fearful that Russia could eventually try to swallow it up. In September 2019, the United States and Belarus agreed to mend diplomatic ties by returning ambassadors to each other's capitals after an 11-year break. And, as the Russia-Belarus crude clash continues, Minsk is making efforts to find an alternative source of oil.
Support Us
If content prepared by Warsaw Institute team is useful for you, please support our actions. Donations from private persons are necessary for the continuation of our mission.
From Belarus, Pompeo will travel on to Kazakhstan and Uzbekistan to reaffirm Washington's commitment to building security across the region. Naturally, the thing is the Islamist threat in Afghanistan, but high on agenda may also be Chinese policy in Central Asia as well as Russian influence, with Kazakhstan considered Moscow's best regional partner while Russia has revamped efforts to upgrade ties with Uzbekistan under a new president. In the Kazakh capital city of Nur-Sultan, the U.S. senior diplomat will meet with President Kassym-Jomart Tokayev, Foreign Minister Mukhtar Tileuberdi and First President of Kazakhstan Nursultan Nazarbayev. Pompeo's tour will terminate on February 2–3 in Tashkent, where he is set to hold talks with President Shavkat Mirziyoyev and Foreign Minister Abdulaziz Kamilov. Still in Tashkent, the U.S. Secretary of State will assist in a C5+1 meeting alongside the foreign ministers of Kazakhstan, Kyrgyzstan, Tajikistan, Turkmenistan, and Uzbekistan.
Wszystkie teksty publikowane przez Fundację Warsaw Institute mogą być rozpowszechniane pod warunkiem podania ich źródła oraz autora. Obrazy nie mogą być wykorzystywane bez pozwolenia.