Institute
The Warsaw Institute Foundation is a Polish analysis and research center. We conduct expert, educational and publishing activities. We are interested in the geopolitical, economic and cultural issues crucial for Poland and East-Central Europe.
Russia Monitor
Russia Monitor is a review of the most important events relating to Russian security and politics. Warsaw Institute experts monitor and analyze the Kremlin's activities to anticipate their short-term and long-term consequences, for Russia, the region and the Western world.
Review
The Warsaw Institute Review is a free Polish magazine of the Warsaw Institute Foundation. We would like to present a broad spectrum of topics concerning Poland, a leader among East-Central European countries, in the form of analytical articles on political, legal, economic, social, historical and institutional issues.
Russia Monitor
It seems that the National Guard, Kremlin's favorite in Russian security apparatus, will – again – grow in power.
It all went according to plan. The executors of Boris Nemtsov's assassination were found guilty and sentenced to jail. Further links in the conspiracy will remain secret and the investigation will go on for years.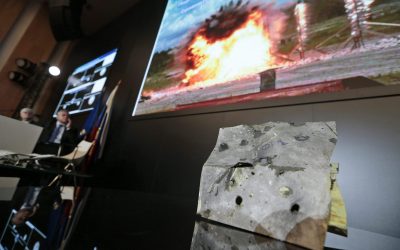 Three years after the Malaysian Boeing airliner flying over Donbass was shot down, new facts seem to come out which may confirm Russia's responsibility for the disaster.
Articles
The Polish economy, destroyed by communism, for years did not have suitable conditions to function on the basis of its own technology. Today, thanks to the fourth industrial revolution, Poland has a historical opportunity to build its own new brand in the world markets