Visegrad Group Contribution to European Security
Warsaw Institute in cooperation with the International Visegrad Fund and think-tanks from Central and Eastern Europe invites for the international conference: The Visegrad Group Contribution to European Security – Common Challenges and Goals. The event will take place on September 10, 2018 at the University of Warsaw.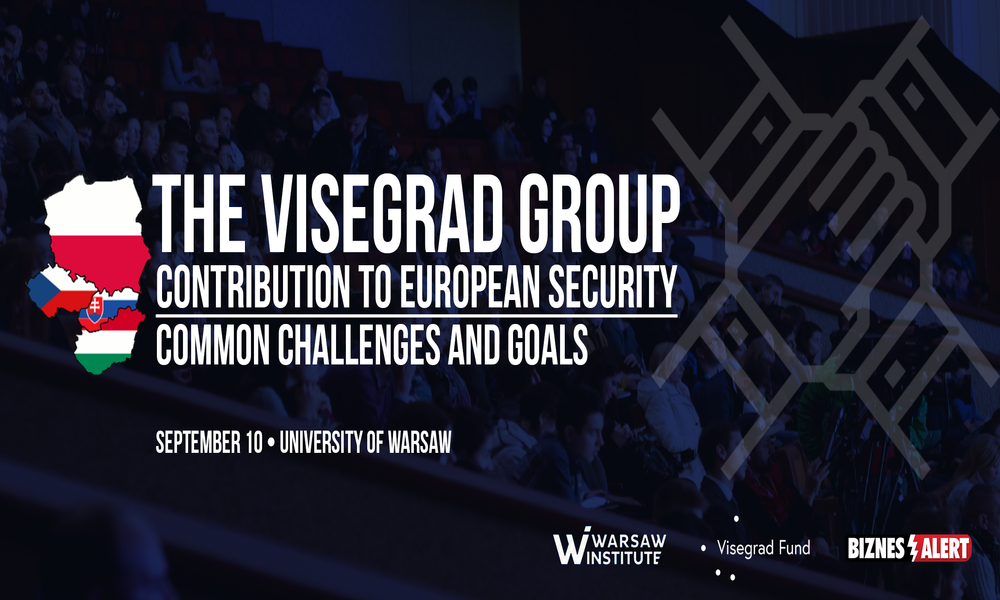 Goal of the event is a discussion of top experts, representatives of analytical circles and governments from Central and Eastern Europe. The event will focus on challenges facing the security policy in modern Europe and dangers related to the newly emerging political order. The Visegrad Group is one of the most important fields of regional cooperation in Europe that leads to development of a cooperation framework for countries belonging to the organization. Countries of the region should focus on a joining efforts to strengthen stability and security. During the conference, aspects such as strategic energy security and threats resulting from disinformation and information war will be discussed. In addition, migration crisis, which has been present in the European discourse in the last few years, as well as possible areas of defense cooperation between states will be addressed.
The project includes cooperation of four think-tanks from V4 countries, Warsaw Institute, European Values Think-Tank, Slovak Slovak Security Policy Institute and Századvég School of Politics.
Date and place of the conference:
September 10, 2018 (Monday), from 9:15AM to 3:30PM
Baszkiewicz room, University of Warsaw, Krakowskie Przedmieście  st. 26/28 (Collegium Politicum, University of Warsaw)
Event's working language: English.
Form: Open conference
The event is a part of the strategic grant of the Visegrad Fund. Foreign partners are:
Media patronage: