The media war between Russia and the USA
The Russian-American conflict intensifies – this time it is all about the mass media. The actions of the US administration, which were aimed at limiting the information war led by the Russians on the US territory, have caused Moscow to react with similar measures. Furthermore, strong declarations coming from the Duma politicians were issued just the day before Vladimir Putin's potential meeting with Donald Trump in Vietnam.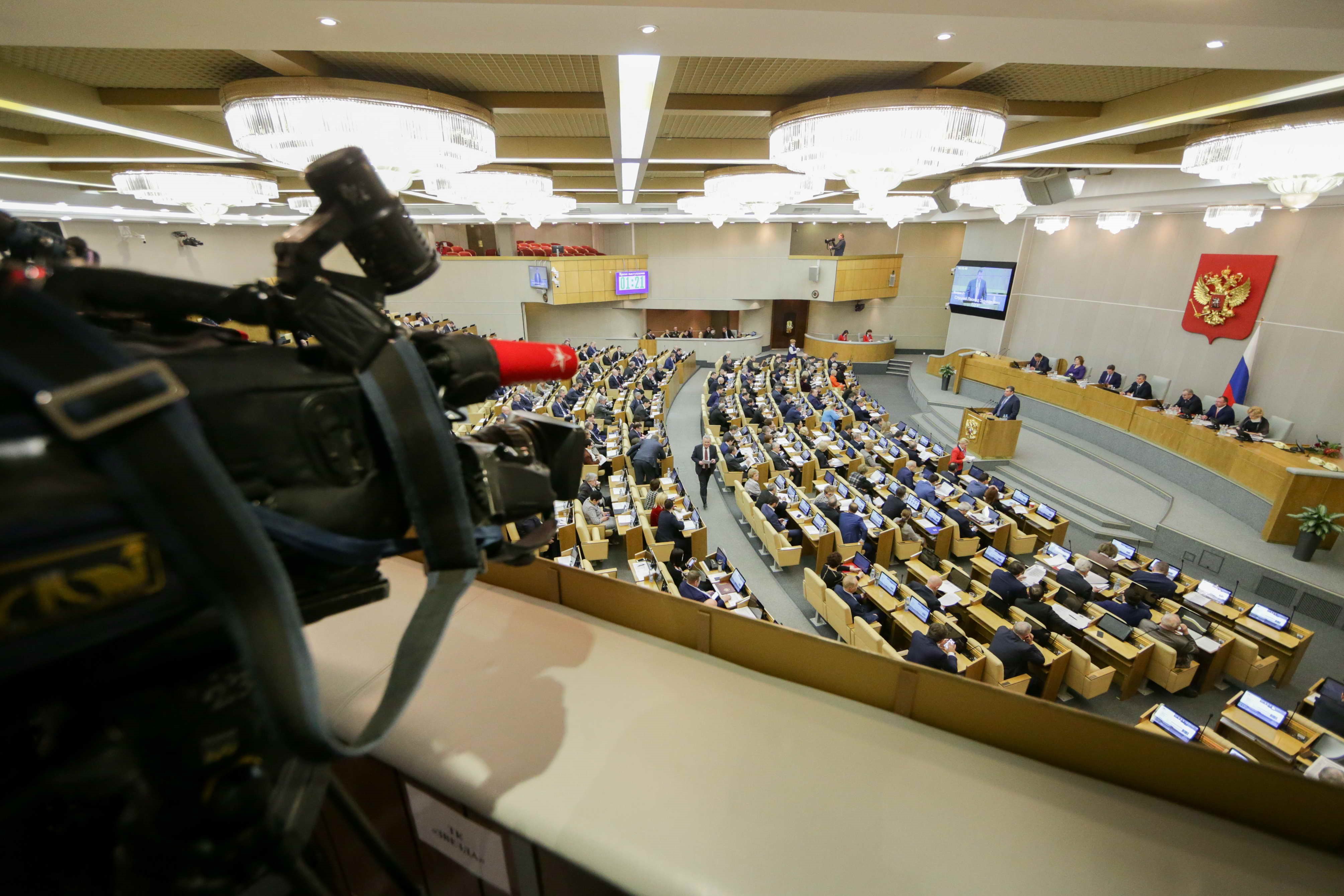 © duma.gov.ru
The Duma intends to introduce restrictions on foreign social media under the Foreign Agents Act. This piece of information was reported by Sergey Neverov, who is the new leader of the Putin faction of United Russia in the lower house of the parliament. The decision is in retaliation for the actions of the US Department of Justice regarding the registration of the RT television channel as a foreign agent. RT is expected to register as the foreign agent in the US by November 13. Nevertheless, the laws planned by the Duma will not only hit the American media, but also all foreign ones. Earlier this year, it was announced that Russia might introduce restrictions on CNN, Radio Svoboda and Voice of America. The Chairman of the Duma, Vyacheslav Volodin, stated that such restrictions could come into force even by November 17.
The Deputy Chairman of the Duma, Pyotr Tolstoy, had to clarify what exactly Neverov had meant. Under the Foreign Agents Act, only accounts/profiles of foreign media in social networks will be taken into consideration, not networks/services. Foreign media placing their content on social networking sites will be obliged to add a piece of information saying that they are foreign agents. In short, the restrictions will affect the content, but not the distribution channel.
Such Russian announcements should also be seen in the context of the propaganda game around the alleged Putin-Trump summit in Vietnam. Just before the APEC summit, a piece of news coming from Moscow, even from the Kremlin itself, stating that there would be an official bilateral meeting between the two presidents, was in fact false. Once again, Russia's attempt to spread propaganda around the Putin-Trump meeting did not succeed.
All texts published by the Warsaw Institute Foundation may be disseminated on the condition that their origin is credited. Images may not be used without permission.