Zapad-2017. When predictions become reality
The Zapad-2017 military exercise has started in nine proving grounds of Belarus. And, according to some experts (also those of Russia Monitor), it may be noticed that the scope of the drills will be much greater than it has been officially announced. As it could be deduced, military activities of the officially reported 12,700 troops will be accompanied by exercises of many other thousands of soldiers in several regions of Russia and Belarus. It has turned out that Russian army sent many more troops than it had declared before, that is at least 4,700 of them.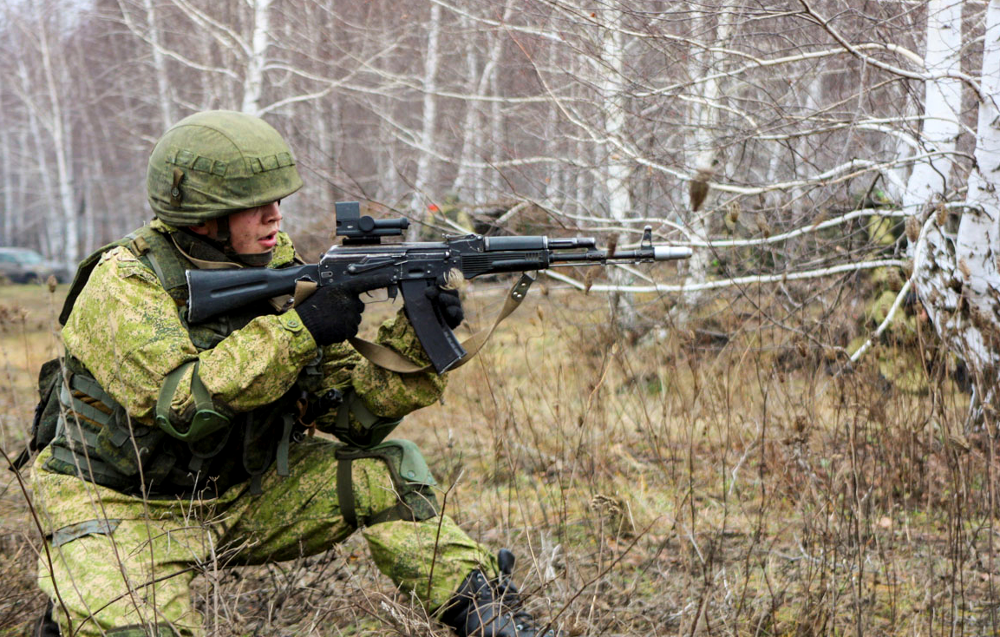 © RUSSIAN MOD
On the eve of the maneuvers, some tactical exercise (such as combat shooting) has taken place in one of the proving grounds in Kaliningrad Oblast. It has engaged some mechanized infantry units as well as the artillery of the 11th Army Corps subordinated to the Baltic Fleet command. It is estimated that more than 1,000 soldiers have participated in the drills along with 100 units of equipment, including T-72 tanks, self-propelled artillery (Gvozdika and Akatsiya), a Giatsint howitzer and Grad rocket launchers. Importantly, according to the official announcement, the above-mentioned maneuvers have nothing in common with Zapad-2017. However, Russian sergeants do not seem to share such a point of view. Such exercise will occur more often within the territory of the Western Military District. But that's not all.
It is already known that Russian army sent many more of its troops (some sources claim that it was twice as much); however, these additional units are not officially involved in the Zapad-2017 maneuvers. Moreover, it is clear who participates in the drills in the proving grounds in Belarus, namely subunits belonging to the 1st Guards Tank Army, and specifically those of the 6th Tank Brigade, along with the 4th Guards Kantemirovskaya Tank Division. However, little is known about the Russian troops' role since, according to some official information, they do not participate in the maneuvers in Belarus. Nevertheless, a potential threat is widely discussed by the Ukrainian authorities. As it has been stated by Ukraine's Defence Minister Stepan Poltorak, all Ukrainian military units had been put in the state of combat readiness.
All texts published by the Warsaw Institute Foundation may be disseminated on the condition that their origin is credited. Images may not be used without permission.