Guardians of Morality
In State Duma, Russia's lower house of parliament, a special body will appear keeping guard on "moral climate in society". This will be the aim of the newly established Council for culture, religion and ethics, to be supervised by Duma chairman. The appointment of such a body confirms the will of current authorities to carry on their political struggle in the coming years along ideological axis, among others. Diverting people's attention from socio-economic problems and turning it to cultural, religious and ethnic issues is intended to mobilize the conservative electorate.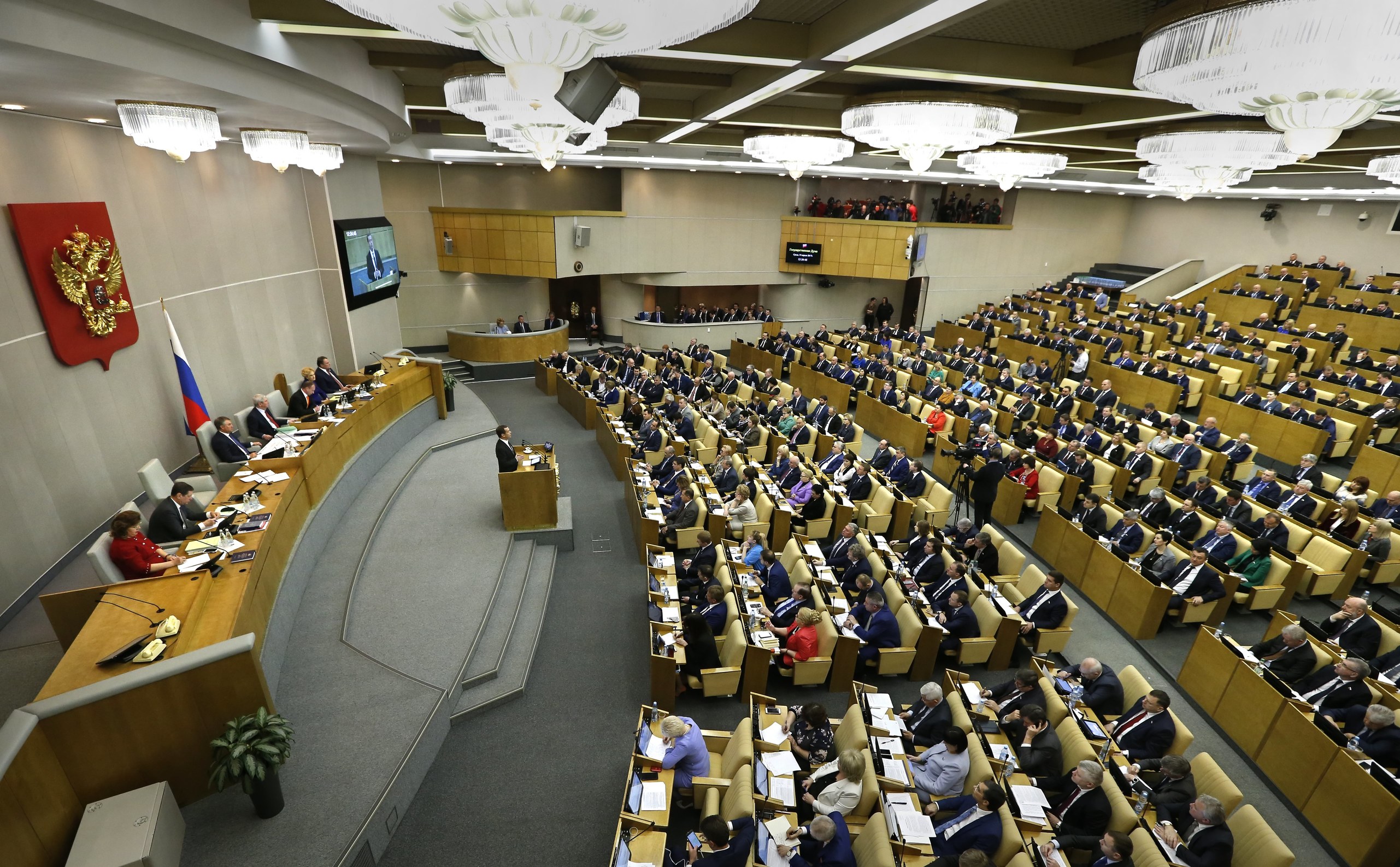 © YURI KOCHETKOV PAP/EPA
Media reports on the new council to be created in the lower house of parliament have been confirmed by Alexander Shchipkov, a voluntary adviser of Duma Speaker representing Russian Orthodox Church. The new structure will work under Vyacheslav Volodin and it will focus on "moral climate in society" and on "prevention of extremism in the field of culture". Shchipkov informed about the Council being created at a meeting of the inter-party group for protection of Christian values. He added that when the idea of creating such a council only emerged it met with "hidden resistance".
Currently, two councils operate under the chairman of Duma. The first deals with digital economy development, the second with urban development. The third council, however, will have a much more crucial importance, first of all political importance. The composition and structure of the new Council has not been defined so far. Only when this process is completed will it be possible to say more about the tasks and the role of this new body. However, at least three conclusions may be drawn from this information now.
First, the regime may impose its narrative in the year preceding presidential elections, with ideological struggle at the forefront. This is to mobilize Putin's traditional electorate, in particular the conservatively-minded provincial people. As we have written in Russia Monitor, one of key conditions for Putin to be re-elected it mobilizing his electorate.
Second, the principal director of this ideological war will most likely be Vyacheslav Volodin. He has proven to be an efficient political architect more than once in the past – for example in 2011, when he played a crucial role in devising the concept of "national unity front" and making Medvedev forget about his fantasies of being reelected.
Third, the Council may become the institutional link between the proverbial throne and altar. This time in the parliament, where the law is created. From the point of view of Orthodox Church – its leading role in the project may be assumed – it is important to continuously watch the legislative process.
All texts published by the Warsaw Institute Foundation may be disseminated on the condition that their origin is credited. Images may not be used without permission.