World War II anniversary in Westerplatte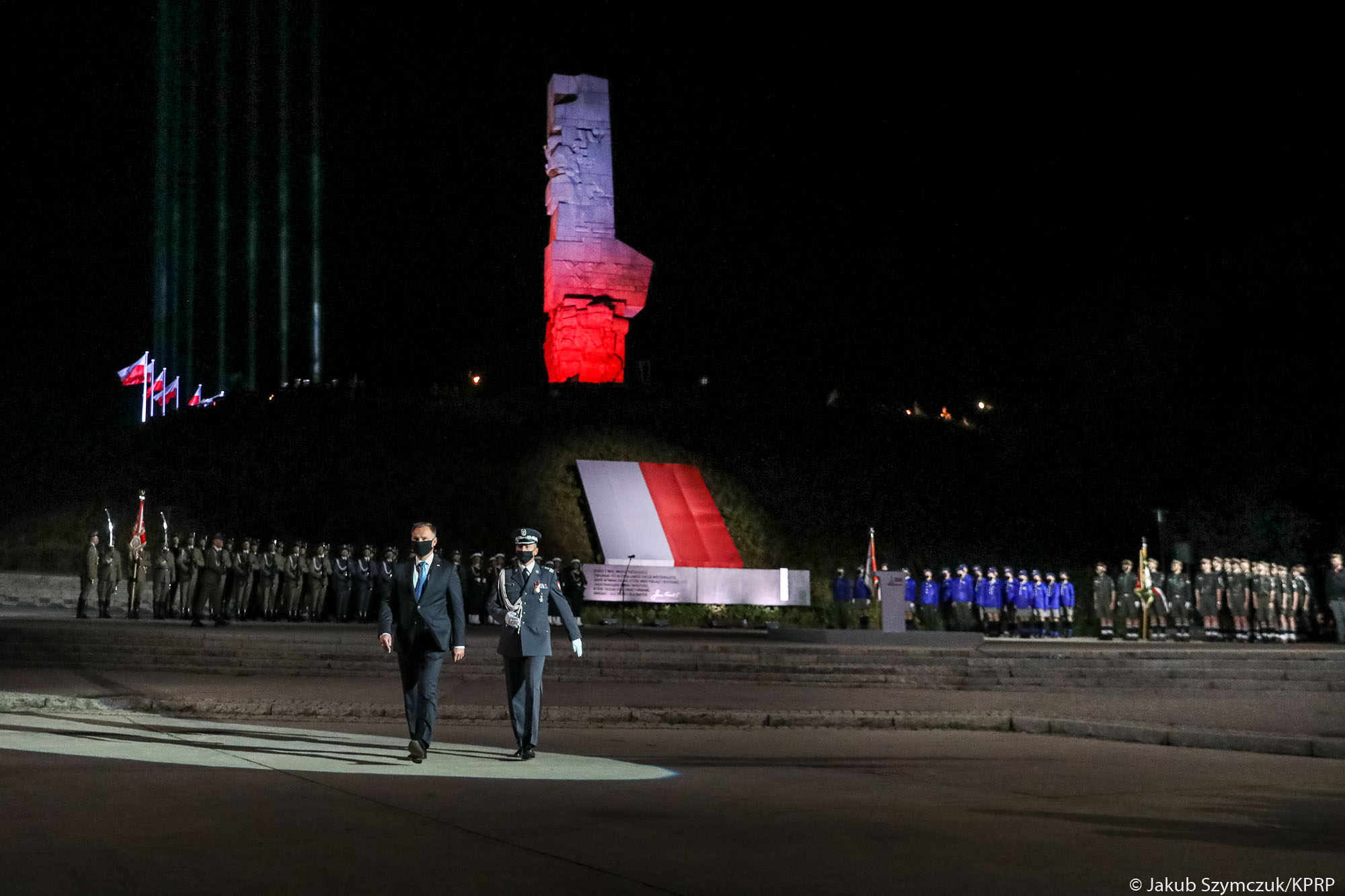 SOURCE: JAKUB SZYMCZUK / KPRP
Today, Polish President Andrzej Duda took part in an early morning ceremony in Westerplatte to mark the 81st anniversary of the outbreak of World War Two.
The early morning ceremonies started in line with tradition with the sounding of an alarm siren at 04.45 to mark the time the German attack commenced on the Gdansk Peninsular.
The ceremony was also attended by the speakers of the Sejm and Senate, Elzbieta Witek and Tomasz Grodzki, Deputy Prime Minister Piotr Glinski, ministers, MPs, and local government officials, who were greeted by the host of the event, Defence Minister Mariusz Blaszczak.
The attack by the Schleswig-Holstein battleship on Polish forces at Westerplatte was one of the first events of the start of the Second World War. Polish forces under Major Henryk Sucharski held out until September 7 against attacks from the air, sea and land.