Polish, Ukrainian and Lithuanian defence ministers met in Lublin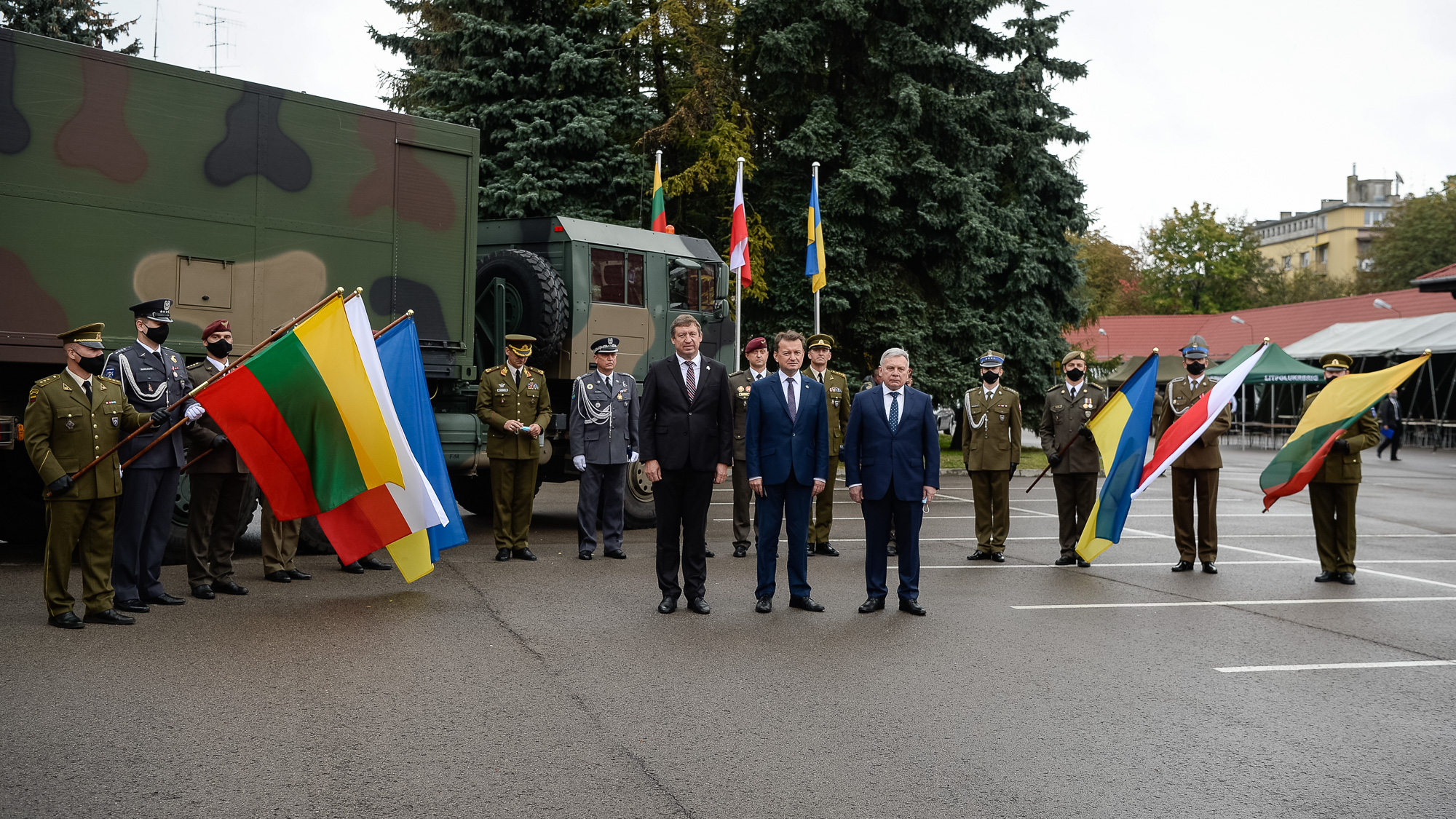 SOURCE: GOV.PL
The defence ministers of Poland, Lithuania and Ukraine visited the multinational Lithuanian-Polish-Ukrainian brigade, which main objective is to train together, exchange experience and oppose Russia's historical revisionism.
The Lithuanian-Polish-Ukrainian brigade, LITPOLUKRBRIG, Multinational Brigade is an international brigade, made up of Lithuanian, Polish and Ukrainian units. It is stationed in Lublin and has 4,500 soldiers.
The joint letter of intent on the creation of the brigade was signed on November 16, 2009. The agreement was signed by the ministers of national defence of the three countries on September 19, 2014. The multinational brigade achieved full operational readiness in 2016.