Polish Prime Minister presented plan for Belarus at the EU summit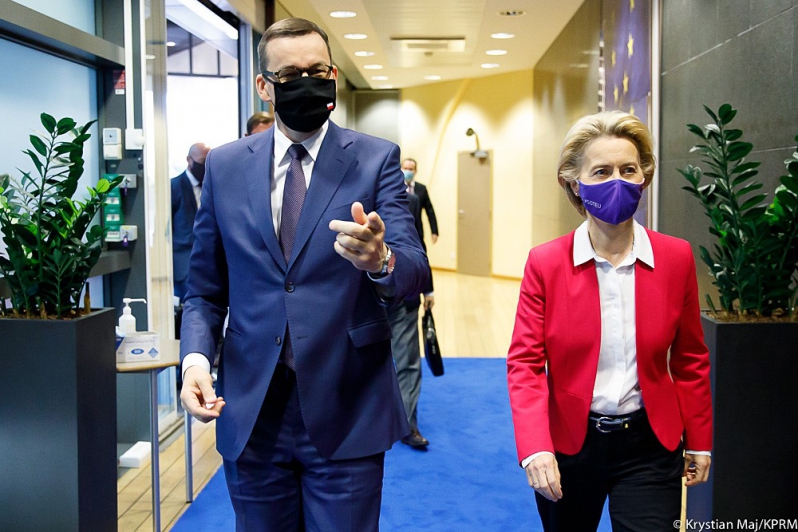 SOURCE: KRYSTIAN MAJ/KPRM
During an extraordinary EU summit in Brussels, Polish PM Mateusz Morawiecki presented an economic
plan for Belarus, prepared by the Visegrad Group.
The EU leaders have agreed to impose sanctions on the regime of the Belarusian president Alexander
Lukashenko.
The approval for sanctions was possible after Cyprus decided to stop blocking the decision in return for
the EU's criticism and possible penalties for Turkey for drilling conducted in the Mediterranean Sea.
The EU leaders condemned the use of brutal force against people in Belarus, who are protesting against
the alleged rigging of the presidential elections in the country that took place on August 9.