Polish Foreign Minister met with President of the Polish National Commission for UNESCO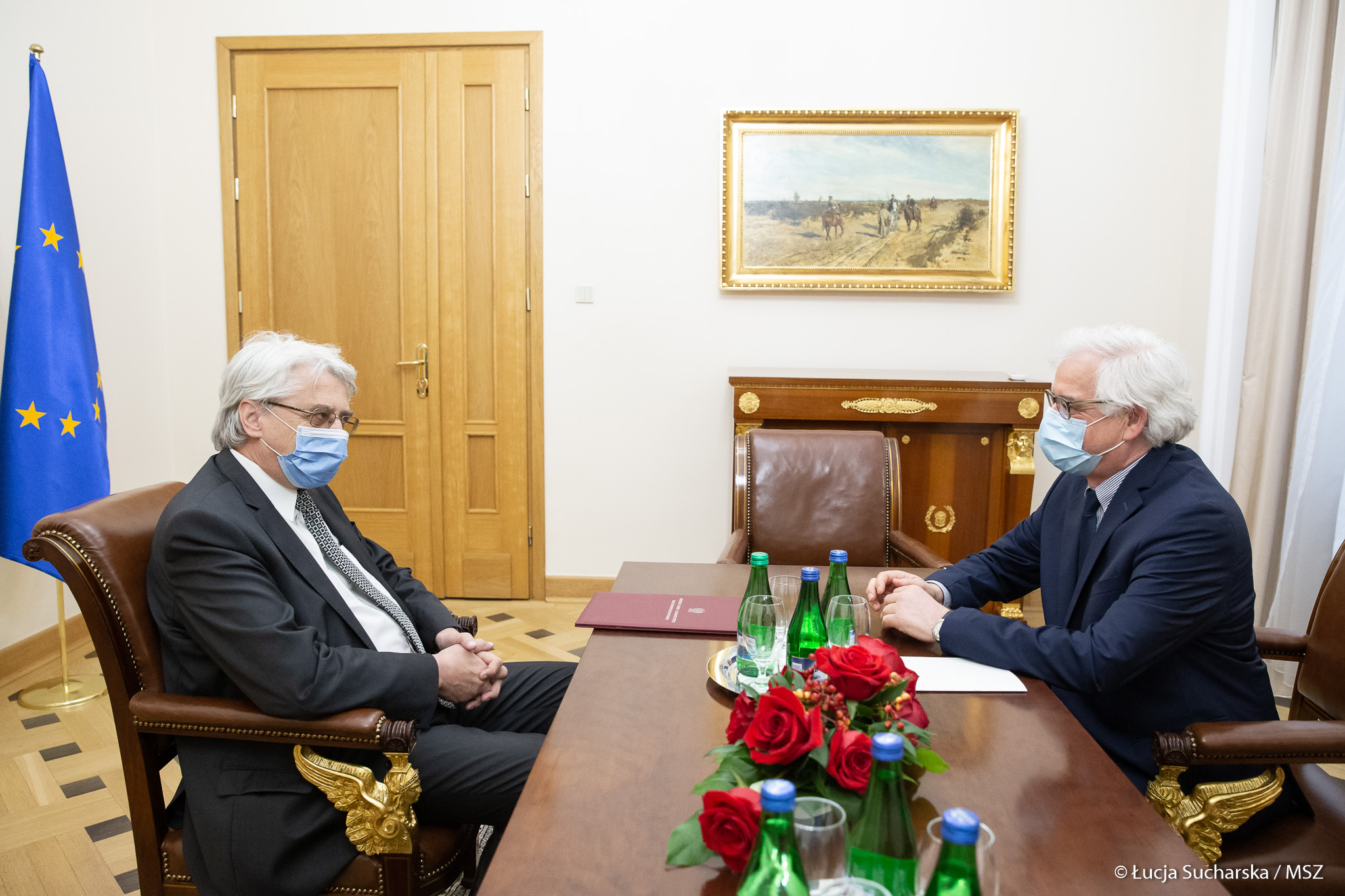 SOURCE: ŁUCJA SUCHARSKA / MSZ
On 3 August, 2020, Minister Jacek Czaputowicz met Professor Jacek Purchla to express gratitude and appreciation for his serving as the President of the Polish National Commission for UNESCO.
The talks focused on the cooperation between Poland and UNESCO in recent years, in particular on the protection of cultural heritage as one of Poland's priorities in the Organization. Activity of the Polish National Commission under the leadership of Professor J. Purchla has confirmed that culture and cultural heritage remain a cornerstone of UNESCO's strength.
The successful chairmanship of the 41st session of the UNESCO World Heritage Committee, organized in Krakow in 2017, was one of the achievements of Professor Purchla. The session became the most important event in the history of Poland's cooperation with UNESCO.