WI DAILY NEWS
Poland and US strengthen ties | Polish humanitarian aid for Ukraine and Moldova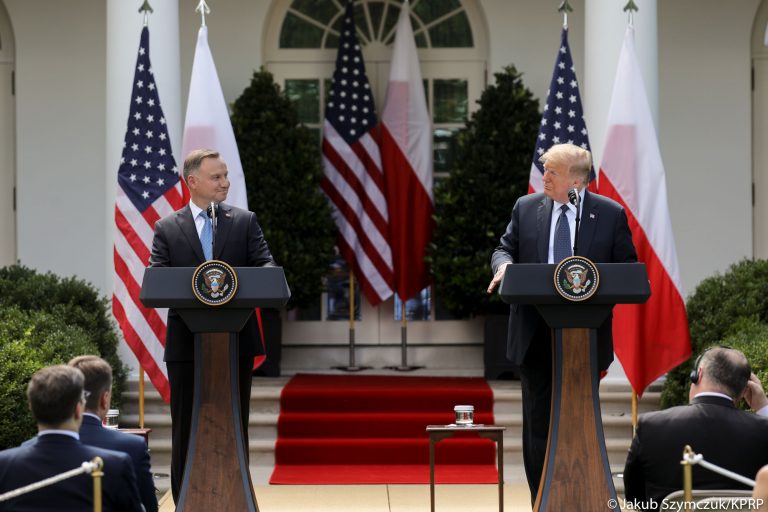 SOURCE: KANCELARIA PREZYDENTA
Poland and US strengthen ties starting a partnership for the development of the Polish nuclear energy sector
Yesterday, presidents Donald Trump and Andrzej Duda signed a joint declaration. They agreed to work together in order to rebuild economies, protect critical infrastructure and technology, as well as diversify supply chains. The joint declaration also highlighted mutual support for the Three Seas Initiative.
Poland and the US will continue to deepen military cooperation, among others, by improving the US deterrence capabilities in Poland. According to the document, 1,000 US soldiers are to be transferred from Germany to Poland.
President of Poland, Andrzej Duda confirmed that talks on reaching a bilateral energy agreement, thanks to which Poland will be able to build nuclear plants with the use of US technologies, were underway.
Both Presidents also discussed the coronavirus matter, Andrzej Duda said that he hopes the cooperation will result in the development of a cure for COVID-19 as soon as possible.
_________________________________________________________________________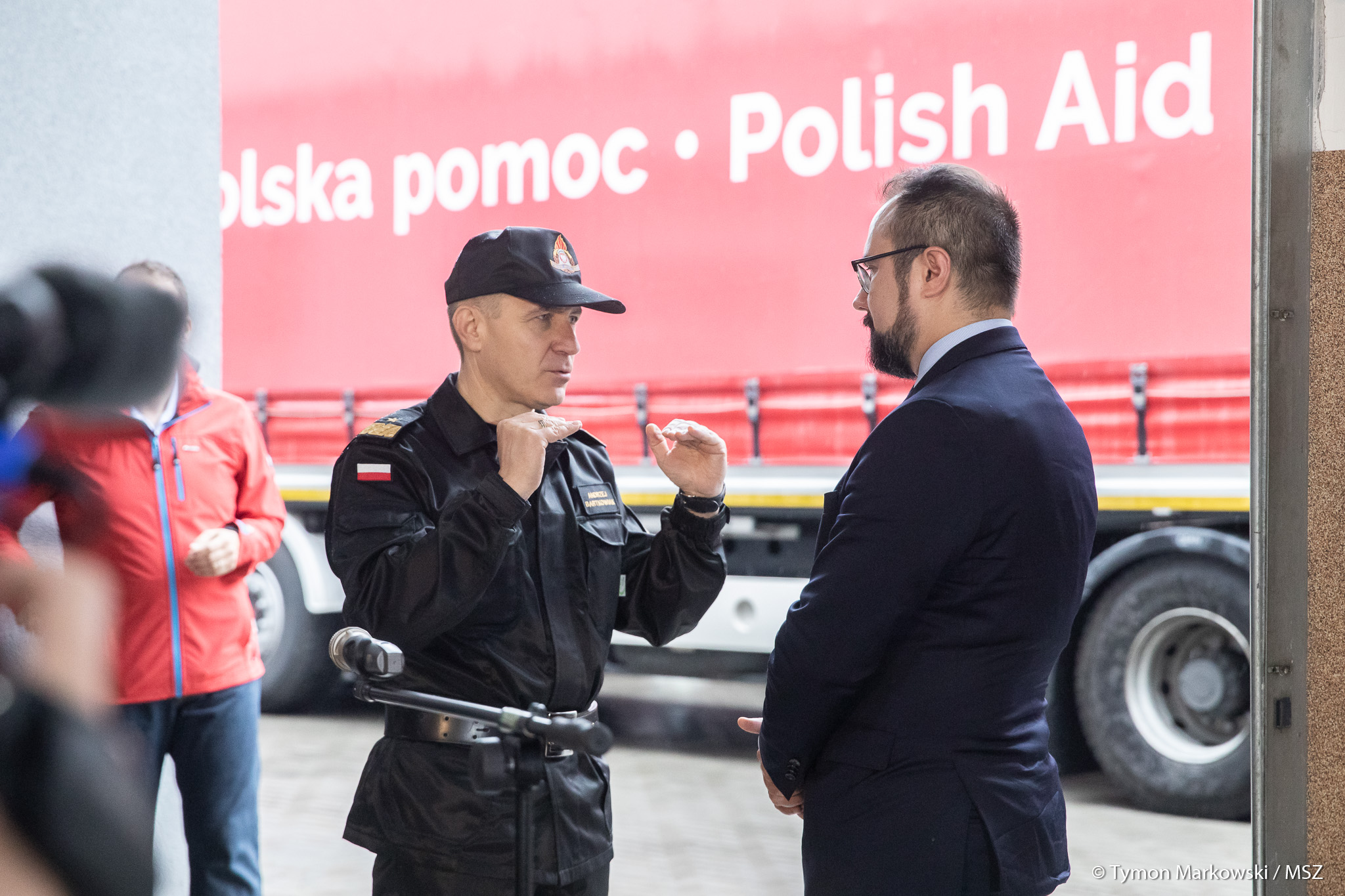 SOURCE: MSZ
Polish humanitarian aid for Ukraine and Moldova
Yesterday two transports with medical supplies left Warsaw for Republic of Moldova and Ukraine, with masks, gloves, overalls and disinfectants on board. The aid was donated, among others, by PKO BP, PKN Orlen, PZU, PGNIG, PFN, Krajowa Spółka Cukrowa, a sugar refinery consortium, Material Reserves Agency and the Ministry of Health.
The convoy crossed the Polish-Ukrainian border thanks to special customs procedures and the engagement of the National Revenue Administration (KAS) officers.
As partner support in mitigating the impact of the epidemic, Ukraine will receive 40,000 masks, 50,000 disposable gloves, over 18,000 visors, over 130,000 litres of disinfectant liquid and over 1,000 protective suits. The aid for Moldova consists of 30,000 masks, 4,800 visors and 20,000 litres of disinfectant.
Deputy head of Polish diplomacy is convinced that the humanitarian actions will further enhance close political and economic links with our partners. He also noted that the workers from the Republic of Moldova and Ukraine contribute to Polish economy, which is beneficial for all sides
All texts published by the Warsaw Institute Foundation may be disseminated on the condition that their origin is credited. Images may not be used without permission.