Western Balkans: Infrastructure and Energy From a Geopolitical Perspective
An international conference "Western Balkans: Infrastructure and energy from a geopolitical perspective" will take place at the University of Warsaw on May 29, 2019, to mark Poland's presidency of the Berlin Process. The event will be held under the auspices of the Ministry of Foreign Affairs of the Republic of Poland and co-organized by geopolitical quarterly "The Warsaw Institute Review".
The conference will be attended by top state administration from both the Western Balkans and the European Union, as well as leading scholars and experts, representatives of non-governmental organizations and media. The conference will be devoted to the following three themes :
Infrastructure
Energy
Geopolitics
The working language of the seminar is English.
AGENDA
Date: 29th May 2019
Place: Collegium Politicum, University of Warsaw, Krakowskie Przedmieście St. 26/28
9:00–9:10      Welcoming Remarks
 Krzysztof Kamiński – President, Warsaw Institute, Poland
9:10–9:30      Keynote speech                                                                                        
 Szymon Szynkowski vel. Sęk – Deputy Minister of Foreign Affairs, Poland
9:30–9:45      Report Presentation
The following report makes an attempt to explain the situation in the Western Balkans while examining the involvement of individual global actors in the region. First, attention is drawn to the regional road, railway, aviation, and maritime infrastructure, especially in the cross-boundary context. Secondly, the report outlines the issues of energy and raw material security, focusing on external energy dependence and the development of alternative energy sources. Ultimately, and of consequence, both themes are linked to geopolitical aspects and the competition of superpowers in the Western Balkans.
Leading Expert – Jakub Lachert – Expert, Warsaw Institute, Poland [CON]
9:45–11:15  Session 1: Infrastructure
Development of road, railway, aviation and maritime infrastructure in the Western Balkans in the regional context. The panel discussion will be held on the following topics:
a) Regional needs for modernization and development of transport infrastructure;
b) Political and financial constraints related to infrastructure development;
c) New transport infrastructure initiatives in the Western Balkans;
d) Major foreign-funded infrastructure investments in individual countries and regional investments financed under EU, Russian, Chinese and Turkish projects.
Robert Barić– Assistant Professor, Faculty of Political Sciences, Zagreb University, Croatia [CON]
Liljana Pecova-Ilieska – President & CEO, IMPETUS – Center for Internet, Development and Good Governance, North Macedonia [CON]
Momcilo Radulovic – President, European Movement in Montenegro,
Montenegro [CON]
Marcin Rzeszewicz – Deputy Director of The International Cooperation Department, Ministry of Infrastructure, Poland [CON]
Moderated by Armela Maxhelaku – Researcher and Expert of EU Funds, Albania [CON]
11:15–11:30            Coffee break
11:30–13:00           Session 2: Energy
Energy projects in the Western Balkan region and possibilities to boost energy security in Europe.
The panel discussion will be held on the following topics:
a) Analysis of the current regional energy needs and accessible energy sources;
b) External dependence on energy supplies in individual countries;
c) The role of foreign investments in key parts of the energy infrastructure
of the six Western Balkans countries;
d) Investments in the energy sector of supra-regional importance;
e) Development of renewable energy sources.
Vjosa Beqaj – Director Department of Sectoral Policies Ministry of European Integration, Kosovo [CON]
Besar Likmeta – Editor for the Balkan Investigative Reporting Network, BIRN, Tirana, Albania [CON]
Novak Medenica – Director, Energy Regulatory Agency, Montenegro [CON]
Vladimir Spasic – Journalist at Online platform "Balkan Green Energy News", Belgrade, Serbia [CON]
Denis Žiško – Energy and Climate Change Program Coordinator, The Center for Ecology and Energy, Bosna and Hercegovina [CON]
Moderated by Maciej Zaniewicz – Editor,  Energetyka24, Poland [CON]
13:00–13:30           Lunch
13:30–15:00           Session 3:Geopolitics
Geopolitical approach to the Western Balkans' cooperation with China, the European Union,
Russia, Turkey, and the United States. The panel discussion will be held on the following topics:
a) Regional development of the Western Balkans as the core objective of EU policy;
b) Western Balkans as a "gateway" for Chinese trade to Europe: Beijing's energy
and infrastructure investments;
c) Is Turkey conducting neo-Ottoman policy in the Western Balkans;
d) Are Western Balkans countries likely to become new Russian satellite states
e) U.S. objectives in the Western Balkans and NATO enlargement process in the region.
Marija Jankuloska – Researcher, Euro-Atlantic Council of Macedonia, North Macedonia [CON]
Igor Petrovski – Assistant editor-in-chief, Kapital magazine at Kapital Media Group, North Macedonia [CON]
Borislav Spasojevic – Resident Country Director at International Republican Institute, Serbia [CON]
Darko Trifunović – Director, Institute for National and International Security INIS, Serbia [CON]
Moderated by Jakub Lachert – Expert, Warsaw Institute, Poland [CON]
15:00–15:10      Closing Remarks
The event is part of the official program of Poland's presidency of the Berlin Process and serves as a preparatory meeting for the 2019 Western Balkans Summit in Poznań.
Organizer:
Co-organizer: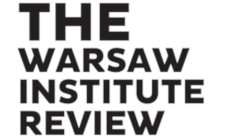 Contents partner:

Launched seven years ago, the sub-regional cooperation 16+1 format, aimed at boosting economic partnership between China and its partners in the Balkans and Central and Eastern Europe encounters, has yet been developing with varying degrees of success. So far, countries such as Hungary, Albania, Bosnia, and Herzegovina, North Macedonia, Montenegro, and Serbia have taken most from the project.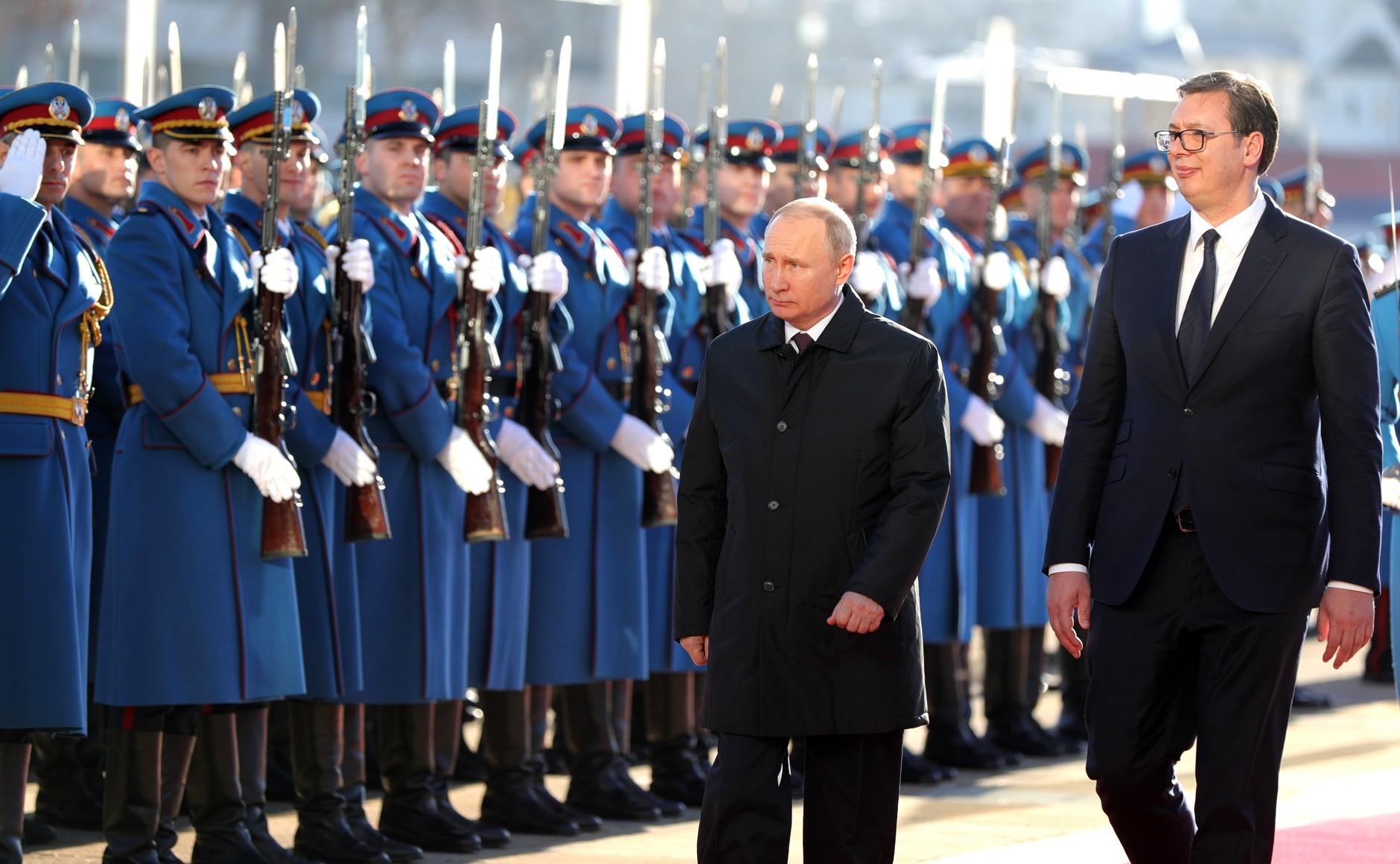 Russia sees further processes of NATO and EU enlargement to the Western Balkans as a potential threat, hoping to keep the region away from these Western structures. Russia destabilizes the region by sustaining "frozen conflicts" and escalating tensions.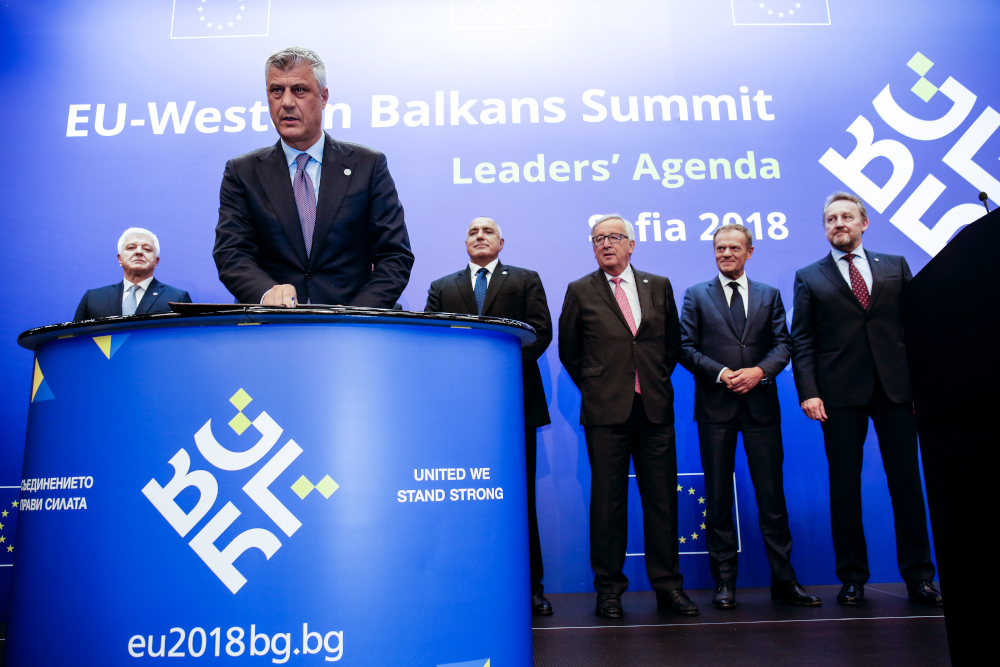 The region of the Western Balkans comprises the countries of the Balkan Peninsula that found themselves surrounded by the EU Member States after the accession of Hungary and Slovenia (2004), Bulgaria and Romania (2007), and Croatia (2013) to the European structures. Outside the EU structures are Albania, Bosnia and Herzegovina, Former Yugoslav Republic of Macedonia (FYROM), Montenegro, Serbia, and Kosovo.