Russia Monitor is a review of the most important events related to Russian internal and external security, as well as its foreign policies.
War in the Russian Fuel Market?
As Russia's demand for fuel revived after the coronavirus pandemic, the country's oil majors –– with their gas station networks –– have a clear advantage over independent market actors. The former first and foremost enjoy state from state officials.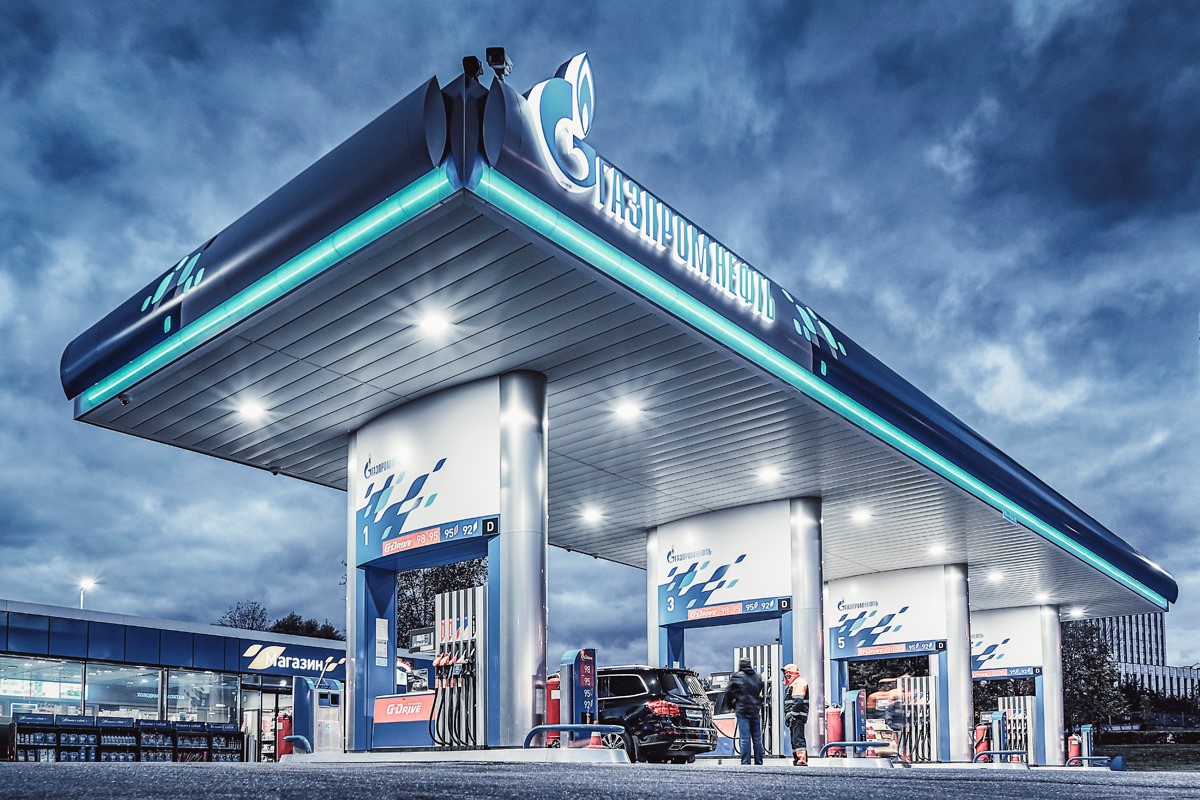 SOURCE: GAZPROM-NEFT.COM
The Federal Antimonopoly Service, or FAS, Russia's antitrust watchdog, does not recognize concerns of the Russian Fuel Union, in short RTS, an organization that brings together independent gas station owners, over wholesale gasoline prices as justified. That is what stems from the statement issued by Armen Khanyan, head of the department for regulation over fuel-and-energy complex and chemical industry of the Federal Antimonopoly Service. The Federal Antimonopoly Service got a letter from the Russian Fuel Union in which its president, Yevgeny Arkusha, asked to tackle the difference in detail and wholesale prices.
The organization believes that efforts to restore Russian fuel output do not go in line with the increase in demand that hit the level of 5–10 percent between May and July. "Thus back then and whilst exporting gasoline supplies, some producers placed them on the exchange market before delivering them to their own gas stations," Arkusha wrote in the letter. According to RTS, wholesale prices grew dramatically, with retail that followed. This growth dramatically exceeded the inflation level, the RTS wrote further on. This delivers a severe blow to independent gas stations that must raise their prices to the levels that surpass those of Russia's biggest oil stations. Besides, the latter can make money on selling and exporting wholesale fuel. Thus RTS asked Russia's antitrust watchdog to take sufficient steps to stop these gaps, especially to examine efforts made to boost fuel output and its delivery to the domestic market.
Secondly, the association seeks to ensure better control over stock exchange transactions. Thirdly, RTS wants to lift fuel import ban to Russia as soon as possible. The letter does not provide any new information, Khanyan said. The FAS official noted that it had decided to raise fuel sales standards long before RTS submitted its letter. Also, Russia's antimonopoly watchdog and the Ministry of Energy sent a joint letter to government officials in which they asked to suspend fuel imports. According to the FAS representative, gasoline supplies to the stock exchange are now around 19 percent whilst diesel – roughly 10 percentage, with the standard of 10 percent and 6 percent respectively. "Thus with this, wholesale prices of motor fuels stabilized whilst they have followed a downward tendency for the past few weeks. As for retail, price change does not exceed the 3 percent inflation rate, with gasoline going up by 1.8 percent and diesel – 1.4 percent," Khanyan said in an interview with RIA Novosti. As he said, FAS and the Ministry of Energy had earlier developed measures for the stability of the fuel market that triggered price drops on the stock exchange market. According to Khanyan's statement, independent gas stations cannot count on state aid. Perhaps Russia's state-run or state-aided oil majors will only strengthen their market position.
Support Us
If content prepared by Warsaw Institute team is useful for you, please support our actions. Donations from private persons are necessary for the continuation of our mission.
All texts published by the Warsaw Institute Foundation may be disseminated on the condition that their origin is credited. Images may not be used without permission.