Russia Monitor is a review of the most important events related to Russian internal and external security, as well as its foreign policies.
Jihadi Militants Target Russian Military in Syria
Recent days have brought a series of attacks against Russian military personnel in Syria. What should cause Russia's alarm is that the first incident happened in the country's northeast, far from its major hotbed in Idlib province.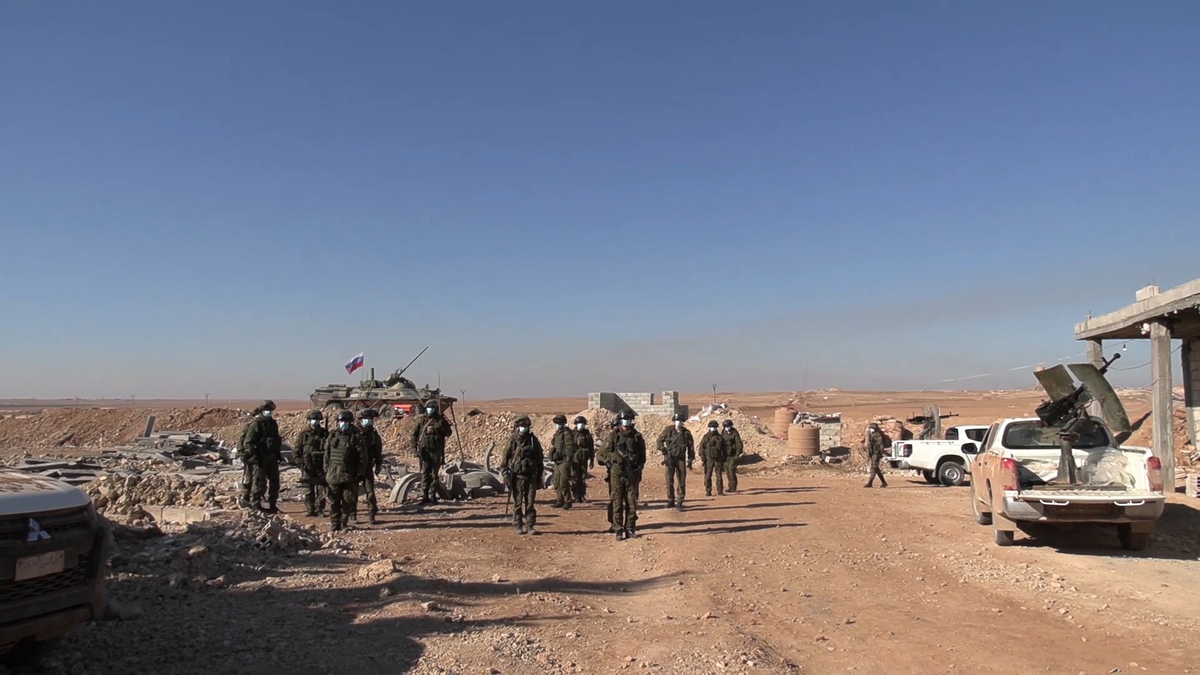 SOURCE: MIL.RU
A car bomb detonated near a Russian military base in northeastern Syria on New Year's Day in the first such militant attack in the area against the Russian military. The incident occurred in the first hours of January 1. Two men parked an explosives-laden pickup truck outside the base and fled. The explosion wounded a few people. The Hurras Al-Deen militant group, an al-Qaeda affiliate, claimed the attack in the Tal Saman area in the Raqqa province. It has been active in the northwestern part of Idlib, the last rebel-held stronghold. However, it is extremely infrequent for jihadi fighters to attack outside the area, thus the bigger the surprise this was them who had attacked the Russian military facility in the Raqqa province. The region is home to the al-Assad regime as well as hosts the Russian forces and the Kurdish-led SDF coalition. Under a deal reached between Moscow and Ankara, joint Syrian-Russian observation posts were created, and Turkey occupies some areas in this Syrian province. In December 2020, Moscow, Damascus, and the Syrian Democratic Forces agreed to establish three joint posts in the Raqqa province. This is also to where Russia on December 28 sent additional military police units allegedly amid a flare-up in fighting between Turkish-backed rebel groups and the mostly-Kurdish opposition SDF.
Support Us
If content prepared by Warsaw Institute team is useful for you, please support our actions. Donations from private persons are necessary for the continuation of our mission.
On December 29, a Russian military patrol was shelled in northwestern Syria. Three troops were wounded after a Russian armored personnel carrier was fired upon from an anti-tank missile system. The attack happened while the Russian troops were on patrol near Trumba in Idlib and Turkish troops were pulling out of the area. Mostly Ankara-backed rebels and forces loyal to al-Assad siding with the Russians have negotiated a ceasefire for Idlib. The Russian-Turkish deal, which envisaged joint patrols, has been frequently violated. In November, a bomb attack occurred on the road as a Turkish military column and the Russian military police were rolling on there. Some servicemen were wounded in the attack. Earlier Russian major general Vyacheslav Gladkikh died after a roadside bomb detonated under a convoy of Russian soldiers in the Raqqa province. Russia entered Syria's war in 2015, and its force has backed Damascus regime forces. Russian troops are mainly stationed in Khmeimim Air Base in northwestern Syria, from where jets take off to raid the opposition forces. Russia has also a naval facility in Tartus. Only last year did Russia open a new base in the country's northeast. Russia has in the past repeatedly accused rebels in Idlib of attacking its Khmeimim Air Base with drones, but car bomb attacks are much rarer.
All texts published by the Warsaw Institute Foundation may be disseminated on the condition that their origin is credited. Images may not be used without permission.