Russia Monitor is a review of the most important events related to Russian internal and external security, as well as its foreign policies.
HRW Syria Report: Putin Responsible for War Crimes
In its report, Human Rights Watch (HRW) has accused the Syria-Russia alliance of committing possible war crimes and crimes against humanity by attacking civilians in Idlib province. The watchdog also called for sanctions against people behind the joint Russian-Syrian raids. Among the blacklisted is also Russian President Vladimir Putin. Human Rights Watch submitted evidence that the strikes are war crimes and might indeed be classified as crimes against humanity.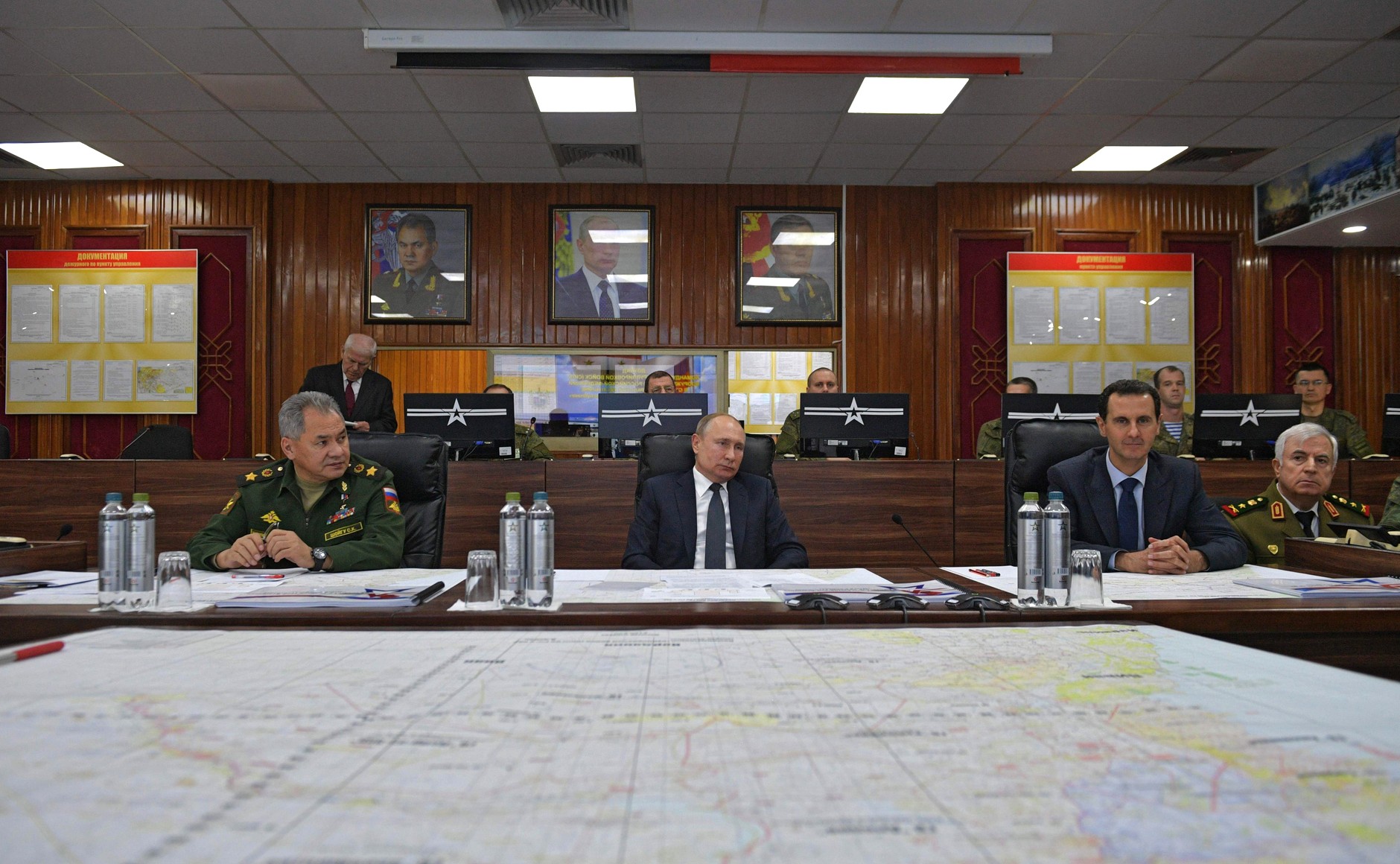 SOURCE: KREMLIN.RU
The watchdog published a report examining 46 joint Russian-Syrian attacks conducted between April 2019 and March 2020. They deliberately targeted mostly civilian infrastructure such as schools, hospitals, and markets. The strikes killed at least 212 civilians, wounding a further 560. Since the dawn of the Syrian civil war, Damascus and Moscow have consistently denied carrying out purposeful attacks on both civilian people and infrastructure. Al-Assad and his Russian allies insist they only target extremist groups in Idlib like Hayat Tahrir al-Sham. However, the HRW report found no evidence of the opposition's weapons, equipment, or military personnel near where the attacks took place. Civilians were not given advance warning of the attacks and––most importantly––the strikes mostly took place far from regions where al-Assad forces fought against opposition militants. As HRW wrote in the report, the strike campaign sought to terrorize civilians, forcing them to flee massively. More than three million civilians are now in Idlib, many of whom in crowded refugee camps, where they fled their homes in other Syrian regions, pushed by Syrian regime forces. In April 2019 the Russian-backed government army launched a major offensive to seize the last rebel-held enclave. It managed to capture roughly half of its territory before signing a fragile ceasefire in March 2020, negotiated by Russia and Turkey. Ankara wants to prevent the fall of Idlib; the country has its proxies amongst the rebels throughout the region and earlier it had deployed its military posts in the area. The 167-page report is based on interviews with more than 100 civilian witnesses and rescue workers, as well as experts on the Russian and Syrian armed forces. Researchers also analyzed satellite imagery of the strike locations and examined videos and photographs taken during or in the immediate aftermath of the attacks. The report also named ten senior Syrian and Russian civilian and military officials, who may be "command responsible" for the war crimes. The listed included the Russian and Syrian presidents––Vladimir Putin and Bashar al-Assad––as well as defense ministries Gen. Sergei Shoigu and Gen. Ali Abdullah Ayyoub, or the commander of the Syrian Air Force Gen. Ahmed Balloul.
Support Us
If content prepared by Warsaw Institute team is useful for you, please support our actions. Donations from private persons are necessary for the continuation of our mission.
All texts published by the Warsaw Institute Foundation may be disseminated on the condition that their origin is credited. Images may not be used without permission.