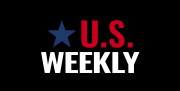 U.S. WEEKLY offers an in-depth analysis of various geopolitical processes that have direct effect on US' domestic and foreign policies. This particular analytical column is possible thanks to the cooperation with polish media abroad: Dziennik Związkowy – Polish Daily News, Polishexpress of United Kingdom and WIrlandii.pl of Ireland
America's Pivot to Asia
The US-Taiwan Initiative of 21st-Century Trade was unveiled last year in June. Less than a year after its announcement, representatives from Washington and Taipei concluded prime negotiations in May 2023. The Initiative represents a significant step forward in strengthening the U.S.-Taiwan economic relationship and is aimed to increase Taiwan's ability to resist economic coercion from China.
SOURCE: REUTERS/Stephen Lam
"We look forward to continuing these negotiations and finalizing a robust and high-standard trade agreement that tackles 21st Century economic challenges," Ambassador Katherine Tai said.

Representatives from the U.S. and Taiwan signed the first part of trade agreement on the eve of Singapore's high-level global security summit. The agreement is the first official trade agreement of the island since Taiwan was excluded from the Indo-Pacific Economic Framework (IPEF) launched by Biden last year. In 2022, the US's refusal to include Taiwan in the Indo-Pacific Economic Framework (IPEF) triggered a wave of domestic criticisms about U.S. policy toward Taiwan. However, this rejection can be attributed to Taiwan's international status. As a WTO member, Taiwan is recognized as "The Separate Customs Territory of Taiwan, Penghu, Kinmen, and Matsu." Including Taiwan under the same designation within the IPEF could be interpreted as confirming a less favorable status.

The agreement comprises eight areas: trade, agriculture, labor, environment, standards, state-owned enterprises, digital trade, and non-market policies and practices. Despite excluding tariffs, the agreement is expected to increase the flow of digital trade, particularly of new technologies and innovative processes.

Taiwan is a vibrant hub for emerging technologies, particularly for semiconductors. Taiwan Semiconductor Manufacturing Company (TSMC) is Taiwan's biggest asset contributing to almost 15% of the island's GDP. Taiwan's dominance of the chip industry has recently turned wary as tension with China rise.

In July 2022, U.S. House of Representatives Speaker Nancy Pelosi's visit to Taiwan escalated tensions in the Indo-Pacific region, triggering a broader security discussion beyond the semiconductor industry. An April meeting between the new U.S. House of Representatives Speaker Kevin McCarthy and Taiwan President Tsai Ing-wen in Los Angeles set a new tone for US-Taiwan relations to the further detriment of that between China and Taiwan. Following the bilateral meetings, US-China relations adapted to accommodate their respective security concerns, resulting in multiple military drills and exercises on land and at sea, prompting heightened alertness from military bases. For instance, Taiwan's defence ministry said it had spotted nine Chinese ships and 26 aircraft, including J-16 and Su-30 fighters, carrying out combat readiness patrols around the island in April. In consequence, the US reiterated its commitment in the Indo-Pacific agreeing with Japan to host to a major U.S. air force base in the the Japanese island of Okinawa.

For Taiwan, the new trade agreement represents a solid economic opportunity that decreases Chinese capacity to economically oversee and coerce Taiwan. To this day, Chinese power lies in its ability to mantain and exploit a degree of economic leverage in the region. A potential blowback from Beijing on the trade agreement would regress the efforts pursued last week by US Secretary Antony Blinken's meeting with China's leader, Xi Jinping, which Blinken called "candid, substantive, and constructive."
Katja-Elisabeth Herrmann Katja-Elisabeth works as a research fellow at the Warsaw Institute. She graduated with an MA in Transatlantic Affairs from the College of Europe (Warsaw, Poland) and the Fletcher School of Law and Diplomacy at Tufts University, cross-registering as a student at the Harvard Kennedy School of Government (Boston, MA). Additionally, Katja-Elisabeth holds a BA in International Relations and International Organizations, which she combined with a degree in International and European Law (LLB) from the University of Groningen.
Her research is mainly devoted to transatlantic security and defense topics, particularly emerging and disruptive technologies. She was recently awarded the Squire Patton Boggs Foundation public policy fellowship in 2022 to conduct research on U.S. domestic politics and the Three Seas Initiative. She is also interested in cybersecurity and crisis management.
She recently presented her research at the Fletcher School on semiconductor technologies' political and industrial landscape in the U.S. and the EU. She will continue her research, focusing on the challenges and opportunities for military procurement for NATO allies.

Sources:
1. Cheung Eric, "US and Taiwan draw closer with new trade pact opposed by China" CNN (May 19, 2023).
https://edition.cnn.com/2023/05/18/asia/taiwan-us-reach-agreement-to-boost-trade-intl-hnk/index.html
2. Herrmann Eufracio Katja-Elisabeth, "Tensions spark in Asia over Pelosi's tour in the Indo-Pacific" The Warsaw Institute (15 August 2022). https://warsawinstitute.org/tensions-spark-asia-pelosis-tour-indo-pacific/
3. Lawder David, "US, Taiwan reach deal on first part of '21st Century' trade pact" Reuters (May 19, 2023). https://www.reuters.com/business/us-taiwan-reach-deal-first-part-21st-century-trade-pact-ustr-2023-05-18/
4. Lee Yimou and Ben Blanchard, "China continues 'combat training' around Taiwan after drills end" Reuters (April 11, 2023). https://www.reuters.com/world/asia-pacific/taiwan-president-says-china-military-exercises-not-responsible-2023-04-10/
5. Liang Annabelle, "US-Taiwan relations: New trade deal signed as China tensions rise" BBC (June 1, 2023) https://www.bbc.com/news/business-65773797
6. The Economist Special Report, "Taiwan's dominance of the chip industry makes it more important" (March 6th, 2023) https://www.economist.com/special-report/2023/03/06/taiwans-dominance-of-the-chip-industry-makes-it-more-important
Support Us
If content prepared by Warsaw Institute team is useful for you, please support our actions. Donations from private persons are necessary for the continuation of our mission.
All texts published by the Warsaw Institute Foundation may be disseminated on the condition that their origin is credited. Images may not be used without permission.