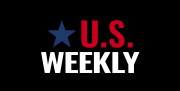 U.S. WEEKLY offers an in-depth analysis of various geopolitical processes that have direct effect on US' domestic and foreign policies. This particular analytical column is possible thanks to the cooperation with polish media abroad: Dziennik Związkowy – Polish Daily News, Polishexpress of United Kingdom and WIrlandii.pl of Ireland
Rivals Launch Their Taiwan Drills
The Philippines and the U.S. began on Tuesday their joint military exercises codenamed Balikatan 2023, just a day after China wrapped up its three-day exercise near Taiwan. The U.S.-Philippine drills will run up to April 28.
SOURCE: REUTERS/Lisa Marie David
The Chinese drills, which simulated strikes on Taiwan and were carried out three days of military exercises near the island, came in response to President Tsai Ing-wen's Thursday meeting with U.S. House speaker Kevin McCarthy. The drills resembled those launched in retaliation to a Taipei visit by McCarthy's predecessor, Nancy Pelosi, back in August. On Saturday, eight warships and 42 planes were detected near Taiwan, 29 of which crossed the middle line of the strait that separates the island from the mainland.

"We will never leave room for 'Taiwan independence' separatist activities in any form and will definitely take resolute measures to defeat any foreign interference," the Chinese army informed after the drills wrapped up. China claims Taiwan as its territory, and has repeatedly warned other states against taking the island by force. The drills had been characterized by China as "a serious warning against the Taiwan independence separatist forces' collusion and provocation with external forces."

In response to the Chinese drills, the United States and the Philippines began their largest combat exercises in decades in waters across the South China Sea and the Taiwan Strait, a move that is likely to inflame Beijing. The annual drills by the longtime treaty allies called Balikatan (Tagalog for shoulder-to-shoulder) will run up to April 28 and involve more than 17,600 military personnel. The major events will include command post, cyber defense, field exercises, and humanitarian civic assistance in the event of natural disasters, as well as live-fire exercises and a boat-sinking rocket assault. America's warships, fighter jets as well as Patriot missiles, Himars rocket launchers, fighter jets, and ships will be showcased in what is the latest display of American firepower in Asia. Washington has repeatedly warned China about its increasingly aggressive actions in the disputed sea channel and against Taiwan. "We are not provoking anybody by simply exercising," Colonel Michael Logico, a Philippine spokesperson for Balikatan, told reporters. "This is actually a form of deterrence," Logico said. "Deterrence is when we are discouraging other parties from invading us."

Dawid Krupa is a fourth-year law student at the Faculty of Law and Administration at Warsaw University. He has worked with various cultural institutions such as the POLIN Museum of the History of Polish Jews, the Warsaw Uprising Museum and the Forum for Dialogue Foundation. His interests include national politics, international relations, religious studies and gardening.
Support Us
If content prepared by Warsaw Institute team is useful for you, please support our actions. Donations from private persons are necessary for the continuation of our mission.
All texts published by the Warsaw Institute Foundation may be disseminated on the condition that their origin is credited. Images may not be used without permission.