Polish President vists Ukraine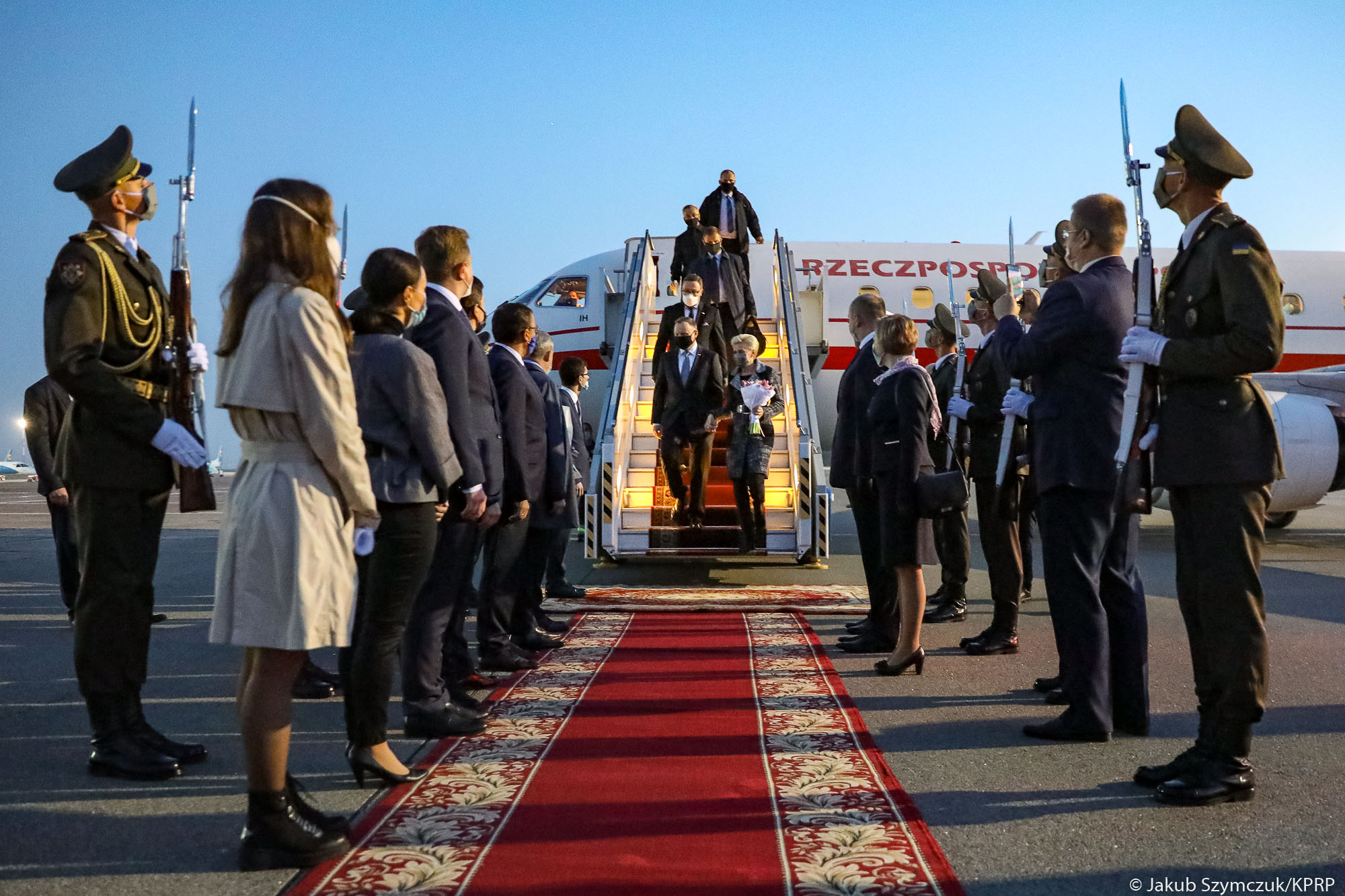 SOURCE: PREZYDENT.PL
Polish presidential couple arrived in Kiev on Sunday afternoon on an official three-day visit to Ukraine, which envisages Duda's talks with President Volodymyr Zelensky and Prime Minister Denys Shmyhal. Presidential couple also attended an observance marking the 80th anniversary of the Katyn Massacre.
Today, Andrzej Duda will meet with Zelensky, Shmyhal and Chairman of the Ukrainian parliament, the Verkhovna Rada, Dmytro Razumkov.
Political talks will be devoted to bilateral cooperation, Ukraine's Euro-Atlantic aspirations and regional issues, including the situation in Belarus. Polish president will also attend the signing of an agreement between Poland's gas giant PGNiG and Ukraine's state assets.
Tomorrow, the Polish and Ukrainian presidents will inaugurate a Polish-Ukrainian logistics and transport forum in Odessa. Planned is also the signing of a memorandum on an agreement between the Polish port of Gdańsk and the port of Odessa.