Polish Foreign Minister visited Riga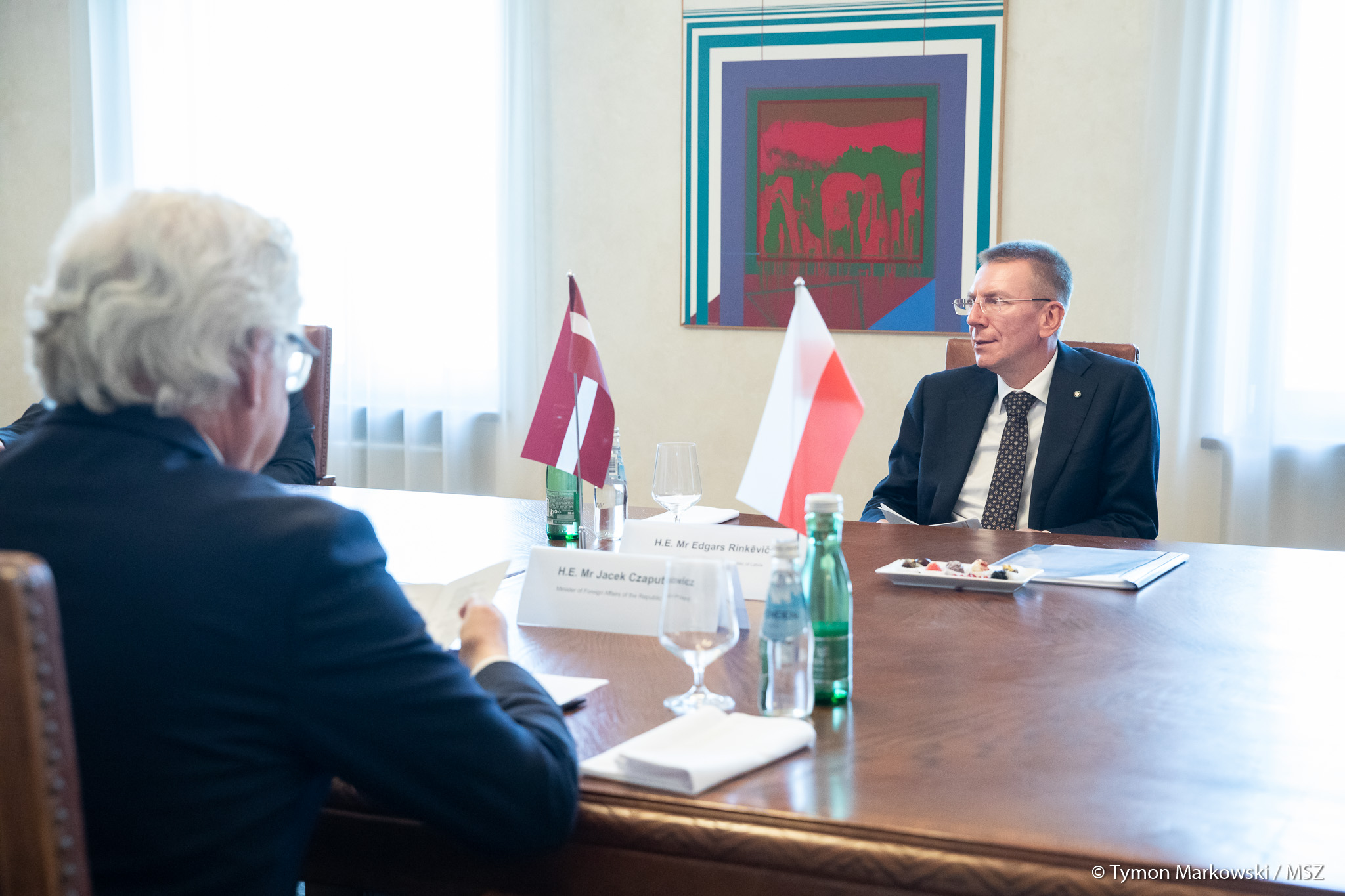 SOURCE: TYMON MARKOWSKI / MSZ (CC BY-NC 2.0)
Minister Czaputowicz went on a one-day visit to Riga at the invitation of Minister for Foreign Affairs of the Republic of Latvia Edgars Rinkēvičs to take part in the events to mark the 100th anniversary of the Peace Treaty between Latvia and Russia.
Minister took part in a debate at the Riga Castle on the occasion of the centenary of the conclusion of the Peace Treaty between Latvia and Russia. Jacek Czaputowicz stressed that Warsaw and Riga share similar traditions and the same values. As part of NATO's Enhanced Forward Presence, a Polish armoured contingent stations in Latvia. Minister also added that Poles and Latvians know that they can count on each other.
The chief of the Polish MFA met with foreign ministers of Latvia, Estonia, and Finland. The diplomats discussed security issues, European policy and challenges connected with the COVID-19 pandemic. They also spoke about the present situation in Belarus in the context of the presidential elections. Additionally, the officials talked about the Eastern Partnership.
During the visit, Minister Czaputowicz also held bilateral talks with his Latvian counterpart, Edgars Rinkēvičs. The meeting focused on security issues, economic cooperation, and joint activities within the EU and NATO. Minister Czaputowicz mentioned that next year Poland and Latvia will celebrate the centenary of establishing diplomatic relations between the two countries.