Deputy FM Marcin Przydacz on abduction of Belarusian oppositionist Maria Kolesnikova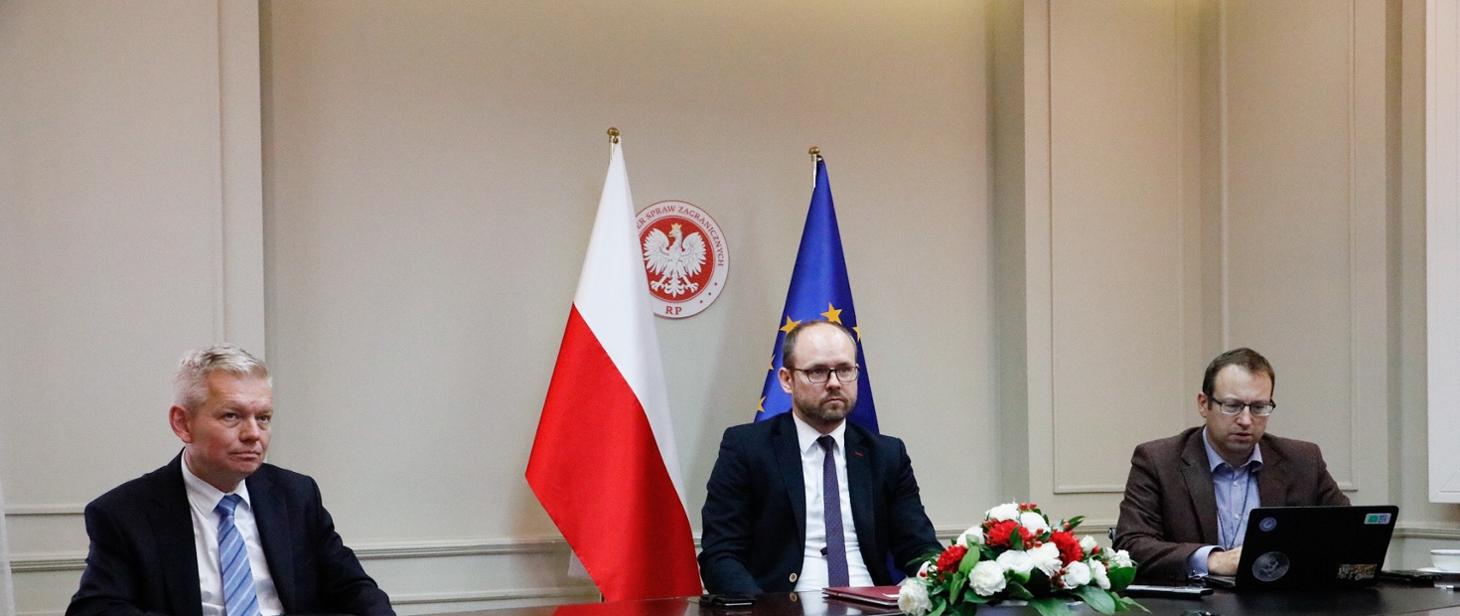 SOURCE: SEBASTIAN INDRA / MSZ
Yesterday, Minister Przydacz said that the abduction of Belarus opposition leader is unacceptable. Earlier, Maria Kolesnikova, an associate of the recent opposition candidate in the Belarusian presidential elections Svyatlana Tchikhanouskaya, was detained by unidentified men in the centre of Minsk, the capital of Belarus.
Marcin Przydacz appealed for the immediate release of all political prisoners in Belarus and declared that the treatment of opposition leaders in such a lawless and contemptuous manner falls beneath all standards.
Svyatlana Tsikhanouskaya stated yesterday that the reported abduction of Ms Kolesnikova looked like an attempt by authorities to derail the opposition's Coordination Council and intimidate its members.
Today, Reuters Agency reported that three Belarusian opposition politicians, who disappeared on Monday, including Maria Kolesnikova, have passed border control at the Belarusian-Ukrainian border.
Source: MSZ