Russia Monitor is a review of the most important events related to Russian internal and external security, as well as its foreign policies.
Russia's Rosgvardia Sets Foot in Belarus
From November on, the Russian National Guard (Rosgvardia) is allowed to carry out a wide range of operations on the territory of Belarus after Belarus and Russia had inked an appropriate deal. It was only after a month that Belarusian officials made it public. Possibly it was long ago that Russian riot police tasked with suppressing social unrest began to support Belarusian siloviki.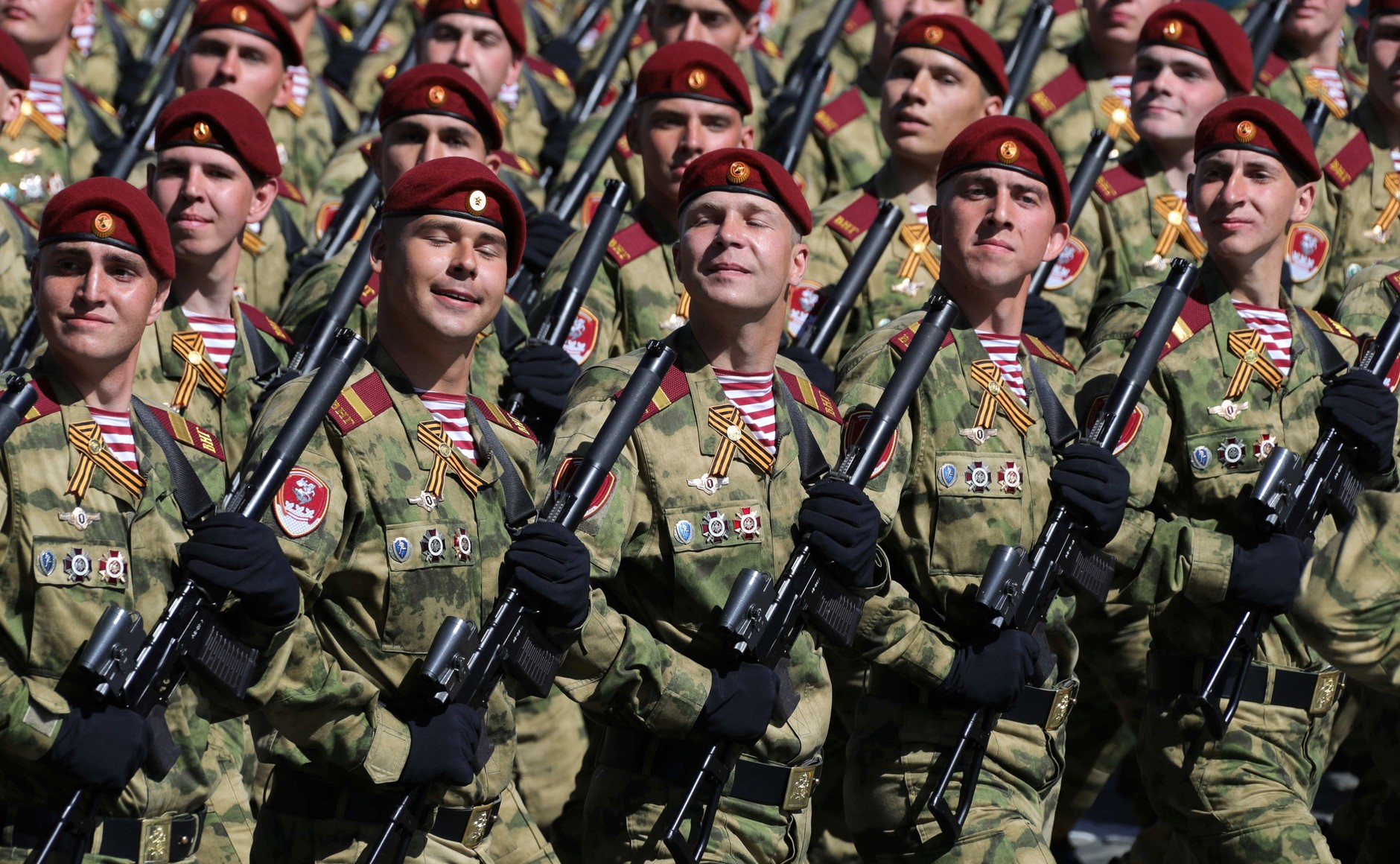 SOURCE: KREMLIN.RU
The Russian National Guard (Rosgvardia) and the Belarusian Interior Ministry officially signed a cooperation deal. It says either side may carry out law-enforcement-type operations on the other's territory. Under the deal, Rosgvardia is allowed to conduct legal law-enforcement operations throughout Belarus. An official Belarusian legal portal published the four-page agreement on December 18. But it is dated November 19 and states that it went into immediate effect. In short, only recently has it turned out that Russia's Rosgvardia has been free to operate throughout Belarus for a month now. How is this cooperation supposed to look like? According to some official data from Belarus, an interested party requests such aid or the other one asks so if the latter deems such a step necessary. The new Russian-Belarusian agreement brings broad areas of possible cooperation, including "maintaining public order and safety" (which might formally pave Russia's way to suppress street rallies), combating "extremism and terrorism", and "ensuring fuel and energy infrastructure." The deal also provides for joint control of the arms trade between Rosgvardia and the Belarusian Interior Ministry. Both institutions will also develop sports and cultural ties and cooperate in the domain of medical care and personnel rehabilitation.
Support Us
If content prepared by Warsaw Institute team is useful for you, please support our actions. Donations from private persons are necessary for the continuation of our mission.
In late August 2020, when Putin declared official support to the Belarusian leader, he said Russia had formed a reserve of law enforcement officers to assist Belarus at Lukashenko's request to deploy them at any time if needed. In Sochi on September 14, Putin and Lukashenko reportedly agreed that the "reserve of Russian security forces" created near the border would be removed and sent to places of permanent deployment. It is not known whether such a formation was indeed created. In October 2020, Russian Prime Minister Mikhail Mishustin tasked officials with hammering out the details of the November agreement. Rosgvardia is subordinated to Vladimir Putin. Created in 2016, it was set up from the old interior forces and riot forces like OMON and SOBR. The formation is headed by General Viktor Zolotov, one of Putin's most trusted siloviki.
All texts published by the Warsaw Institute Foundation may be disseminated on the condition that their origin is credited. Images may not be used without permission.