Russia Monitor is a review of the most important events related to Russian internal and external security, as well as its foreign policies.
Russia Enters the Pakistan Gas Sector
A group of Russian Gazprom-led energy companies seek to invest $14 billion in the gas infrastructure in Pakistan, with two gas pipelines and underground storage facilities to be built. Russia will also send some gas commodities from its Iranian deposits to Pakistan as the nation needs more and more gas. The energy cooperation between these two is part of better ties between Moscow and Islamabad.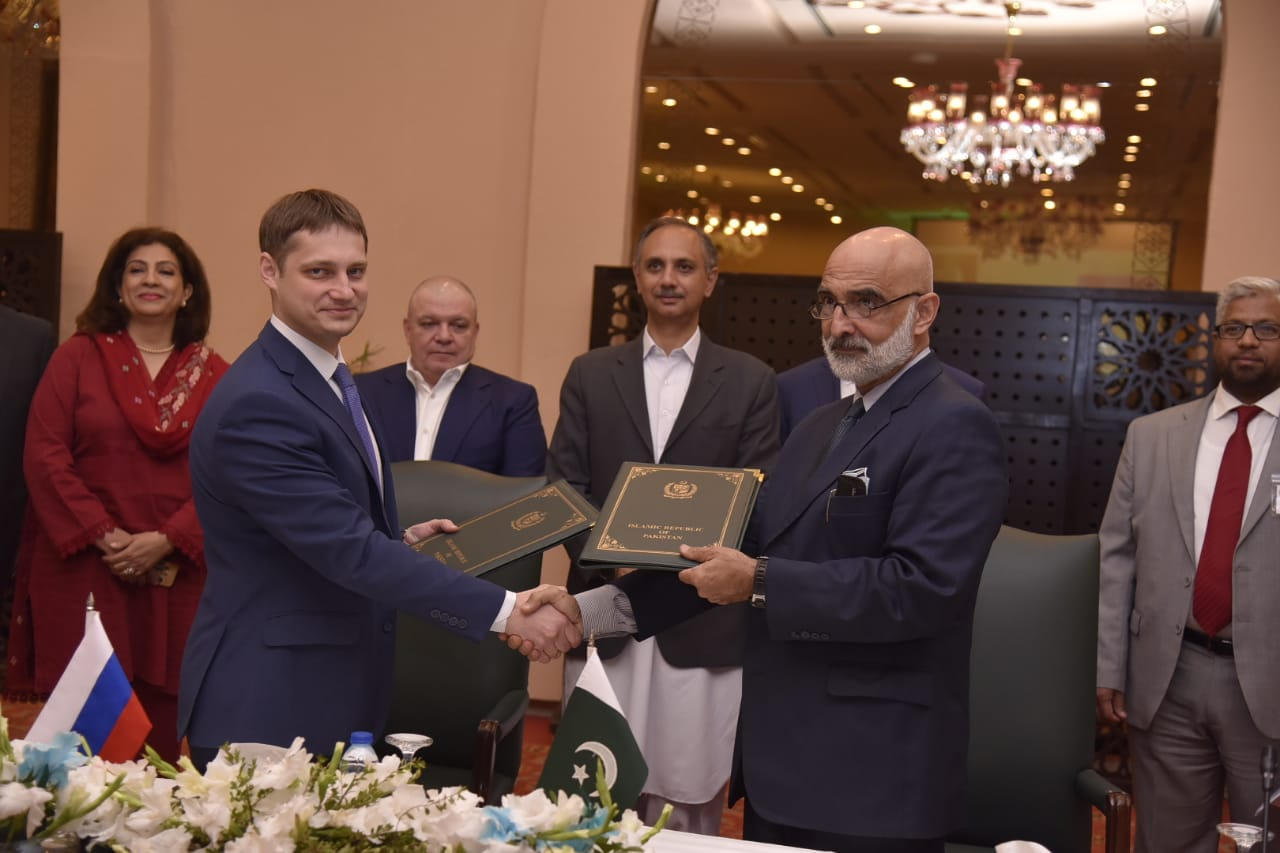 SOURCE: TWITTER/PETROLEUM DIVISION, MINISTRY OF ENERGY, GOVERNMENT OF PAKISTAN
Pakistan has become one of the top emerging markets for super-chilled fuel in recent years as domestic gas production has leveled out, forcing the nation to import cargoes. Pakistan, which imported its first cargo five years ago, currently has two LNG terminals. Two more are expected to start in the next few years. However, Pakistan lacks an adequate transport infrastructure to send liquefied natural gas commodities throughout the whole country. But liquefied natural gas flows will be not sufficient to meet all energy needs. Russia has a plan to help Pakistan solve both these issues. A Russian delegation headed by Gazprom Management Committee Deputy Chairman Vitaly Markelov signed a deal during a recent visit to Pakistan. Russians would invest around $10 billion in an offshore gas pipeline project, $2.5 billion in the North-South pipeline project, and the remaining $1.5 billion on building underground storages.
Support Us
If content prepared by Warsaw Institute team is useful for you, please support our actions. Donations from private persons are necessary for the continuation of our mission.
The project envisages the supply of liquefied natural gas over the 1,122-km Pakistan Stream (previously known as North-South gas pipeline) link from Karachi's Port Qasim to Lahore. A consortium of Russian companies would build the pipeline to send imported gas from LNG terminals to the Punjab province. The construction is due to start in July 2021. Pakistan will have a majority share of 51 percent to 74 percent in the project, while Russia will own the remainder. Pakistani gas distribution companies Sui Southern Gas Co. and Sui Northern Gas Pipelines Ltd, which have already started gaining land for the gas pipeline, are involved in the project. The Russian investment package also provides for the construction of underground storage facilities. Also, Gazprom will conduct feasibility steady to build an offshore pipeline from Iran to Pakistan. The pipeline construction is expected to be completed in three to four years to send Russian gas flows from its Iran-based fields. The pipeline will pass through the strategic Gwadar Port on the Arabian Sea.
The latest energy deal comes at a time when bilateral relations between Moscow and Islamabad were warming up. This year, recurring spats with such Gulf nations as the United Arab Emirates and Saudi Arabia have forces Islamabad to revise its geopolitical strategy and boost independence in every domain. Pakistan's ties with Moscow have improved as its long-standing India moved closer to the United States. Importantly, Pakistani-Russian military cooperation received a new impetus. Both armies hold regular joint drills. In November, Russian Special Forces' contingent arrived in Pakistan for a joint exercise. Russia is trying to fill the vacuum left by the Americans after they had halted all military cooperation schemes with the Pakistani military.
All texts published by the Warsaw Institute Foundation may be disseminated on the condition that their origin is credited. Images may not be used without permission.