Russia's Lukoil Interested in Kazakh Shelf
Russia's oil company Lukoil is close to signing a contract with Kazakhstan's oil and gas monopoly KazMunayGas to explore the Zhenis field located in the Kazakh part of the Caspian shelf. This is Lukoil's other investment in the region as the company endeavored to extend its scope of activities in Kazakhstan. According to the plan, geological exploration of the Zhenis field will take up to nine years, a period after which more will be known whether any oil was discovered and in what quantity. Moreover, Lukoil's participation in the venture largely depends on Kazakhstan's tax regulations.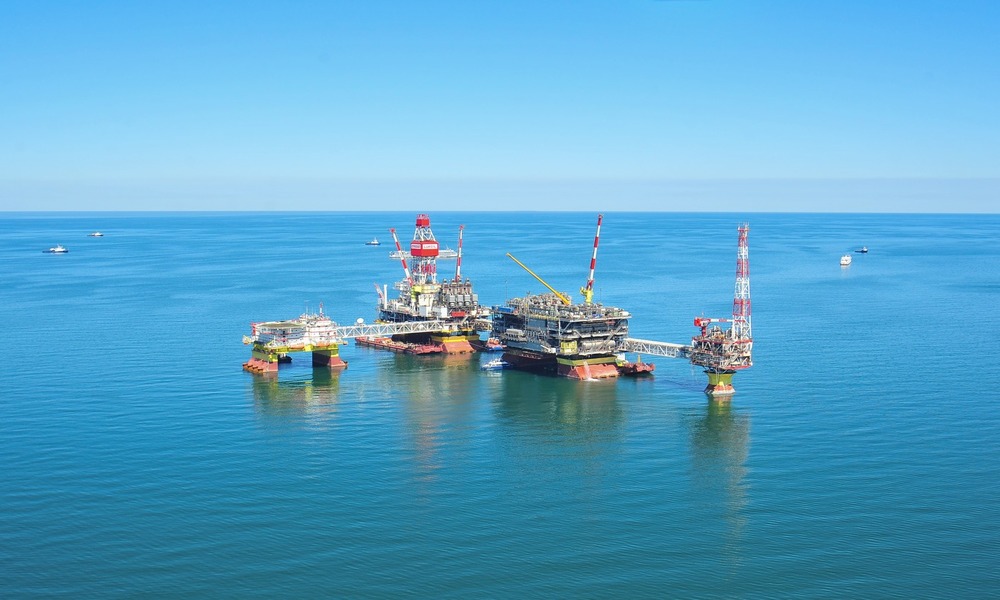 SOURCE: LUKOIL.COM
The Zhenis block is located in the southern part of the Kazakh shelf at the depth of 75–100 meters, next to other fields operated jointly by Lukoil and KazMunaiGaz: Tsentralnoye (with Lukoil and Gazpromneft holding 25 percent stakes each) and Khvalynskoye (where Lukoil disposes of 50 percent of all shares). The distance to the coast is 80 kilometers and to the Kazakh port of Aktau is 180 kilometers. The field's total area is 6,800 square kilometers.
Bilateral negotiations between Lukoil and KazMunaiGaz have been on for a long time – according to some initial assessments of the former, investments in geological exploration could be worth up to $270 million. The Russian firm has declared its eagerness to invest $350 million in the block exploration. As informed by Lukoil CEO Vagit Alekperov, his company will be provided by oil resources if such deposits are eventually discovered. Joint-venture stakes will be distributed equally between both the Russian and Kazakh companies. To enter the project Lukoil has been told to pay $5 million "subscription bonus". Geological exploration at the field will take from 7 to 9 years, Alekperov informed. The venture may eventually bring profits even if small oil deposits are found, provided that the Kazakh authorities alter the tax system. At the peak of oil prices between 2011 and 2012, the Kazakh government introduced some adjustments to the country's tax policy, making it less advantageous for foreign investors. In consequence, a number of Western firms withdrew from developing the Kazakh-located oil fields, including France's Total that ultimately abandoned the project.
Kazakhstan recently started to focus on developing oil projects on its shelf, which is due to a dropping oil output in the country's main onshore fields. In Kazakhstan, LUKOIL owns stakes in three oil projects of Tengiz (5 percent share), Karachaganak (13.5 percent) and Kumkol (50 percent). Lukoil's total output in Kazakhstan amounts to 3 million tonnes of oil annually. Over the past few years, Lukoil has performed its activities in the Russian part of the Caspian Sea exclusively where it could benefit by considerable tax reliefs from the government in Moscow. Since 2006, Lukoil has invested a total of 10 billion dollars in several Caspian projects.
All texts published by the Warsaw Institute Foundation may be disseminated on the condition that their origin is credited. Images may not be used without permission.