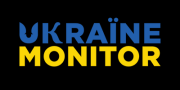 Ukraine Monitor presents the latest news concerning internal and external matters of Ukraine – a unique country where the interests of the East and the West clash almost every day.
Date: 27 February 2023 Author: Grzegorz Kuczyński
Russian Offensive in Donbas Did Not Scare off Ukrainians
Instead of a lightning thrust, Moscow has dialed up offensives in a handful of spots, resulting in fighting that is slow and extremely tiring to both sides. Russia has commenced its long-awaited offensive as six months passed since Moscow's last gains in Ukraine's Donbas. This is where Russian forces are now advancing while seeking to control the southern front spanning from Dnipro to Melitopol in case of a Ukrainian counter-offensive effort.
SOURCE: (@GeneralStaffUA) / Twitter
Moscow has partly recovered its military potential in Ukraine–– sufficiently to patch the holes in its battalions and strike more forcefully alongside a larger section of the frontline. This is yet not sufficient to break through the Ukrainian defense and force Ukrainian troops into a long retreat. What underpins Russian shortcomings and the military strength of Ukraine is recent developments in Donbas. In the south, a strike on the mining town of Vuhledar has seen some of the bloodiest battles so far, killing regular Russian troops instead of Wagner Group mercenaries or mobs. So what does it mean? Russia's urgency to make advances now underscores the poor training of recently mobilized soldiers. Around the settlement of Avdiivka and the western outskirts of Donetsk, there have been no major reshuffles since the beginning of Russia's full-scale invasion. The battle for the pivotal city of Bakhmut in Ukraine's eastern Donbas began last April when Russian forces stormed the region. Russian troops failed to secure any territorial gains in the area. They just approached the eastern outskirts of Bakhmut in the past ten months while capturing the salt mining town of Soledar. Russia is trying to cut the Ukrainian defenders' vulnerable supply lines into the city and force them to surrender or withdraw, which is now unlikely to happen. Now the Russian military focus is on the north–– Lymansk and some border areas between the provinces of Donetsk, Luhansk, and Kharkiv. It also included Kupyansk that sits at the northern crossing of the provinces of Luhansk and Kharkiv and the Russian border. At stake is a major railway junction that enables the Russians to launch an attack on Kharkiv. Russian forces will renew ground attacks near Svatove in the north and Kreminna in the south, where a road and a railway line run parallel to each other. This is also where the Ukrainian counter-offensive operation was halted back in September. The Svatove-Kreminna line matters for both Ukraine and Russia. If Russian troops break it, they will sneak into the Kharkiv region to face a Ukrainian battalion stationed between Lyman, Sloviansk, Kramatorsk, and Bakhmut. But when the scales tip to Ukraine, its forces will pave their way towards the Luhansk region to recapture Severodonetsk and cut Russian soldiers off their Russian foothold. Russian forces have gained more areas than Ukrainian troops since November 2022, which is no breakthrough at all.
Support Us
If content prepared by Warsaw Institute team is useful for you, please support our actions. Donations from private persons are necessary for the continuation of our mission.
All texts published by the Warsaw Institute Foundation may be disseminated on the condition that their origin is credited. Images may not be used without permission.