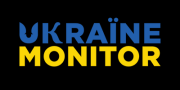 Ukraine Monitor presents the latest news concerning internal and external matters of Ukraine – a unique country where the interests of the East and the West clash almost every day.
Date: 18 January 2023 Author: Grzegorz Kuczyński
Russian Airstrikes Did Not Dampen Ukrainian Spirit
Russia has openly acknowledged targeting Ukraine's energy infrastructure with waves of missile and drone strikes since the start of last October. Moscow's strategy seeks no military breakthrough, instead hoping to inflict damage and pain to Ukraine's economy and civilians amid harsh winter.
SOURCE: Армия России (фотовзгляд) : Министерство обороны Российской Федерации (structure.mil.ru)
More than 2.4 million Ukrainians live in homes and apartment blocks damaged or ruined as a result of Russia's aggression, Infrastructure Minister Oleksandr Kubrakov said on January 12. Such figures were released last fall while the number of such people might have risen. But where to get the money for people who suffered in Russian airstrikes? Kyiv hopes to seize Russian assets and get some help worldwide. Ukraine's economy fell 30.4 percent in 2022 following the Russian invasion. Russia's invasion caused over $350 billion in direct damages to Ukraine, according to the World Bank. Russian forces' widespread and repeated targeting of Ukraine's energy infrastructure appears as a number one problem for Ukraine now. Ukraine is facing major power outages while there is a high demand for energy as temperatures drop. The national grid operator, Ukrenergo, said emergency power cuts had been introduced in nine Ukrainian regions. The Ukrainian energy grid is unable to cover the energy demand issues due to Russian damages to infrastructure. The authorities in charge of the energy grid are no longer able to promptly restore the functionality of the system. Russia has been systematically destroying Ukraine's power infrastructure with regular waves of missiles and drones aimed at power stations, transmission lines, and other key infrastructure objects––while the Ukrainians struggle to restore the grid. Russia is destroying Ukraine's critical infrastructure once it is again made operational. Despite colossal damages to Ukrainian infrastructure, the Ukrainians have not changed their attitude towards the war. They pledged support to Ukraine's President Volodymyr Zelensky, claiming Ukraine should fight Russia until recapturing all of its lands seized by Russia after the invasion and before––so also Crimea and some territories in Donbas.
Support Us
If content prepared by Warsaw Institute team is useful for you, please support our actions. Donations from private persons are necessary for the continuation of our mission.
All texts published by the Warsaw Institute Foundation may be disseminated on the condition that their origin is credited. Images may not be used without permission.