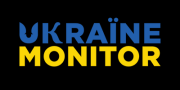 Ukraine Monitor presents the latest news concerning internal and external matters of Ukraine – a unique country where the interests of the East and the West clash almost every day.
Date: 27 December 2022 Author: Grzegorz Kuczyński
Russian Forces Retreat From Bakhmut: The Beginning of Ukrainian Offensive?
First the Russian assault on Bakhmut lost momentum and then rumors were that Russian troops made a retreat from the area. All eyes are now on Bakhmut while Ukrainian forces managed to advance towards Luhansk along the Svatove-Kreminna line after a weeks-long standstill. This could prompt a major Ukrainian assault in Donbas. Perhaps this could serve to distract Russian forces from the southern regions of Kherson and Zaporizhzhia, where Russia has expected a Ukrainian attack for weeks now.
SOURCE: GENERAL STAFF OF THE ARMED FORCES OF UKRAINE HTTPS://WWW.FACEBOOK.COM/PHOTO/?FBID=492085759771174&SET=PCB.492085879771162
Russia has deployed more troops and matériel to bolster its military groupings in southern and eastern Ukraine, the General Staff of Ukraine's Armed Forces informed on December 23. Russia has built up its forces around Bakhmut and along the southern front. Since August, Russian and Ukrainian forces have been fighting for control of the city of Bakhmut in eastern Ukraine which now is at the center of the bloodiest battles in war-torn Ukraine. Ukrainian troops have reclaimed swathes of territory around Bakhmut. Dozens of Russian soldiers were dead while more of the were wounded in attacks, according to Ukrainian authorities. Ukrainian forces managed to stop Wagner Group mercenaries, forcing them to return to earlier positions. Russian forces have withdrawn from the southern and eastern outskirts of the city. As reported on December 23, the front line settled near the settlement of Opytne situated a few kilometers south of Bakhmut. It was reported that the Ukrainians launched an assault while the Russians retreated from the area. Russian troops continue to move military hardware towards Berdiansk and Melitopol through Mariupol to the southern part of the Zaporizhzhia region. The Ukrainian army is stepping up military efforts on the southern front between Dnieper and Donbas. A Kherson town was fired last weekend, where Russian officers met for a gathering, injuring 70 and killing an undetermined number of people. In the fall, Ukrainian troops launched two ambitious counter-offensives that pushed Russian soldiers out of the Kharkiv region and allowed them to advance into the Luhansk region before being flanked near Donetsk. They pushed the Russians from the western bank of the Dnieper River and recaptured the city of Kherson. A new Ukrainian offensive could either take place in Donbas or Zaporizhzhia. What could bring profits to Kyiv is some gains in the country's south thanks to a successful assault in Zaporizhzhia and perhaps efforts to reclaim Melitopol and Berdiansk. This could cut Crimea-based Russian soldiers off Donbas and southern Russia. Perhaps due to this, Ukrainian forces will surprise the Russians by striking elsewhere, thus in Donbas. The question remains whether Ukrainian movements in Bakhmut and Kreminna not prompt a forthcoming assault in Zaporizhzhia, where a crucial nuclear power plant is located. Regardless of whether an assault eventually takes place, a Ukrainian offensive should materialize in one or two weeks if Kyiv seeks to bolster its negotiating position in peace talks with Russia.
Support Us
If content prepared by Warsaw Institute team is useful for you, please support our actions. Donations from private persons are necessary for the continuation of our mission.
All texts published by the Warsaw Institute Foundation may be disseminated on the condition that their origin is credited. Images may not be used without permission.