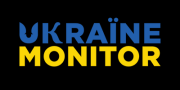 Ukraine Monitor presents the latest news concerning internal and external matters of Ukraine – a unique country where the interests of the East and the West clash almost every day.
Date: 30 September 2022 Author: Grzegorz Kuczyński
Putin To Formally Annex Ukrainian Regions
Russian President Vladimir Putin intends to formally annex four territories from Ukraine on Friday September 30. This might mark a turning point in the war––following the invasion and Putin's announced troop mobilization. Putin has gone to war he will either win or lose. Once Russia illegally annexes four territories of Ukraine, there will no longer be possible for the Kremlin to sit at the negotiating table with Ukrainian officials. This will trigger further sanctions from the West. The suspected sabotage of Nord Stream and nuclear threats might––according to the Kremlin––scare off Ukraine and Western nations.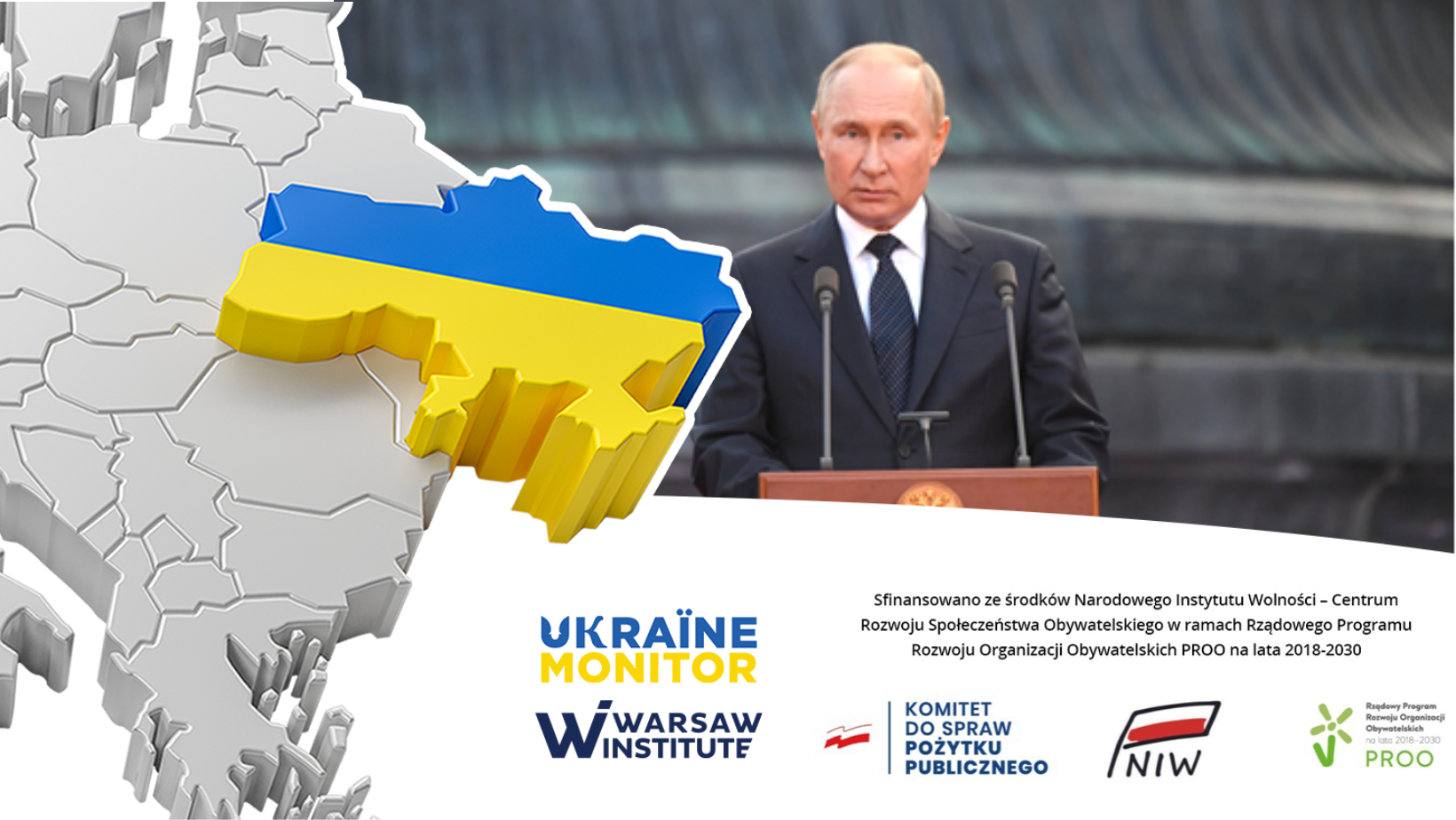 SOURCE: kremlin.ru 
A turning point came last week when Putin announced a "partial" military mobilization of Russian reservists for his war with Ukraine and planned "sham" referenda to include four Ukrainian regions in Russia. Tensions have been running high every single day. Tens of thousands of Russians continue to try to flee the country, fearful of being caught up in the military mobilization. Others are being drafted and sent to Ukraine after what is referred to as two-day military "training". Earlier this week, simultaneous leaks occurred in the Nord Stream and the Nord Stream 2 gas pipelines––with sabotage being the most likely cause––which makes it difficult to resume gas supplies from Russia to Germany for a few months if at all. A similar scenario was earlier considered Putin's asset. Furthermore, Russia has repeatedly waved the threat of using nuclear force to have the upper hand in its war in Ukraine. Moscow says it could use nuclear weapons once these Ukrainian territories are annexed––according to the country's nuclear doctrine. Despite that, Ukrainian forces have already targeted Crimea which the Kremlin considers part of the Russian Federation. More and more Western governments are asking their citizens to leave Russia. U.S. and NATO officials, including Polish Foreign Minister Zbigniew Rau, say the alliance would use conventional force if Russia used nuclear weapons in its war in Ukraine. What adds to the Russian nuclear threats is what a Moldovan news outlet has reported, saying Russian troops in the Moldovan breakaway region of Transnistria began drills whose scenario involves tackling radioactive contamination. The whole proceedings will see their culmination on Friday September 30. Also on that day, Putin will hold a signing ceremony formally annexing four areas of Ukraine after sham referenda, attended by the Kremlin-installed leaders of the regions. Perhaps this is why Ukrainian President Volodymyr Zelenski has called an urgent meeting of the National Security and Defense Council of Ukraine for Friday.
Support Us
If content prepared by Warsaw Institute team is useful for you, please support our actions. Donations from private persons are necessary for the continuation of our mission.
All texts published by the Warsaw Institute Foundation may be disseminated on the condition that their origin is credited. Images may not be used without permission.