Russia Stages Influence Operation in Bulgaria
Both Russia and a pro-Russian camp in Bulgaria have struck back after a series of mishaps. A court awarded special judicial permission to the leader of the Russophiles National Movement, Nikolay Malinov, who fled to Moscow, albeit without prior consent of the prosecutor's office. Bulgaria's pro-Russian president rejected the candidate to the post of the country's chief prosecutor, who had disclosed Moscow's espionage activity in Bulgaria. More prior, Sofia expelled a Russian diplomat who had attempted to recruit spies and gathered classified information. Also, Bulgaria is said to have refused a visa to the incoming military attaché.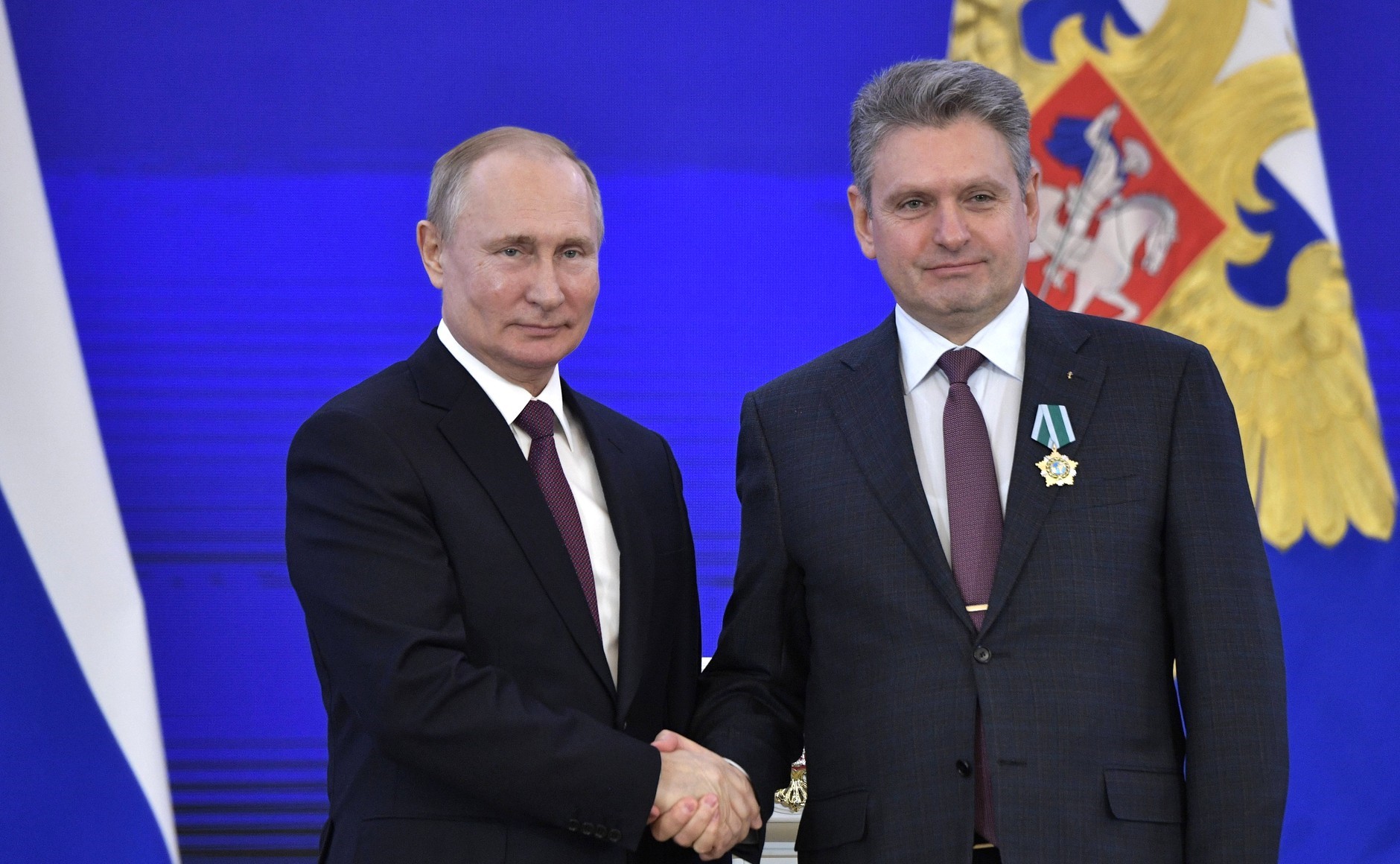 SOURCE: KREMLIN.RU
Over recent years, Bulgaria, a traditionally pro-Russian country, has not seen severe clashes between a party that is openly in favor for a tilt toward Moscow and the country's ruling camp which intends to continue pragmatic cooperation with Russia while keeping its westward-oriented geopolitical course (membership in the EU and NATO). The country has recently expelled the Russian diplomat accused of spying and unveiled Malinov's ties to Russia-based institutions that served to mask intelligence operations, perhaps bowing to pressure from Western special forces, chiefly the U.S. that sees Bulgaria as a "weak link" of NATO's eastern wing. An investigation carried out by Bulgaria's prosecutor's office and the State Agency for National Security (DANS) may bring problems both for Malinov, formally charged with espionage, and the country's whole post-communist and pro-Russian lobby. This may yet deal a blow to Bulgaria's incumbent president Rumen Radev, who shows a similar attitude, as post-communist opposition forces teamed with a Russia think tank, known as the Russian Institute for Strategic Studies (RISS), helping him win the election in 2016. The RISS was formerly a part of the Soviet KGB intelligence and Russia's SVR service. Although linked to the Kremlin for the past ten years, it still serves the role of an intelligence agency utilized for hybrid operations. The RISS is reported to have also operated in Poland, Serbia, Montenegro and Bulgaria. Financed by Konstantin Malofeev and some of Bulgaria's pro-Russian oligarchs, the Kremlin-affiliated think tank was believed to help Malinov form a powerful team, both political and media-related, with a mission to revamp Bulgaria's geopolitical course.
Recent days have seen the country's pro-Russian team trying its best to defend its positions. President Rumen Radev has vetoed the appointment of Ivan Geshev as a new chief prosecutor, returning the proposal back to Bulgaria's Supreme Judicial Council. The 49-year-old Geshev is a graduate of the Academy of the Ministry of Interior and the head of the Ministry's special anti-corruption department, formerly involved in activities against Russian spies. Earlier this fall, Geshev, alongside Bulgaria's incumbent chief prosecutor, visited the United States where these two were said to have held talks with representatives of U.S. special services. High on the agenda was Moscow's mounting activity on Bulgarian soil. But previously, the prosecutor's office had suffered yet another setback for its victorious struggle against Russian influence. The court allowed Malinov for a short trip to Russia – without notifying Bulgarian prosecutors – though in early September, the leader of the Russophiles National Movement was released on bail and ordered not to leave the country. On November 4, at the Kremlin, Malinov received the Order of Friendship award from Putin.
All texts published by the Warsaw Institute Foundation may be disseminated on the condition that their origin is credited. Images may not be used without permission.