Russia Monitor is a review of the most important events related to Russian internal and external security, as well as its foreign policies.
Russia Interferes in Georgia Polls
A parliamentary poll in Georgia is due for October 2020 and thus many signs are that Russia will make efforts to place its bets on the Alliance of Patriots of Georgia, a radical pro-Russian party. Its political feats come in handy for Georgian Dream, the country's governing party that depicts itself as a moderate and pro-Western group –– especially if contrasted with the Alliance of Patriots of Georgia. Yet it follows a policy that fits Moscow, often sparking outrage in the West.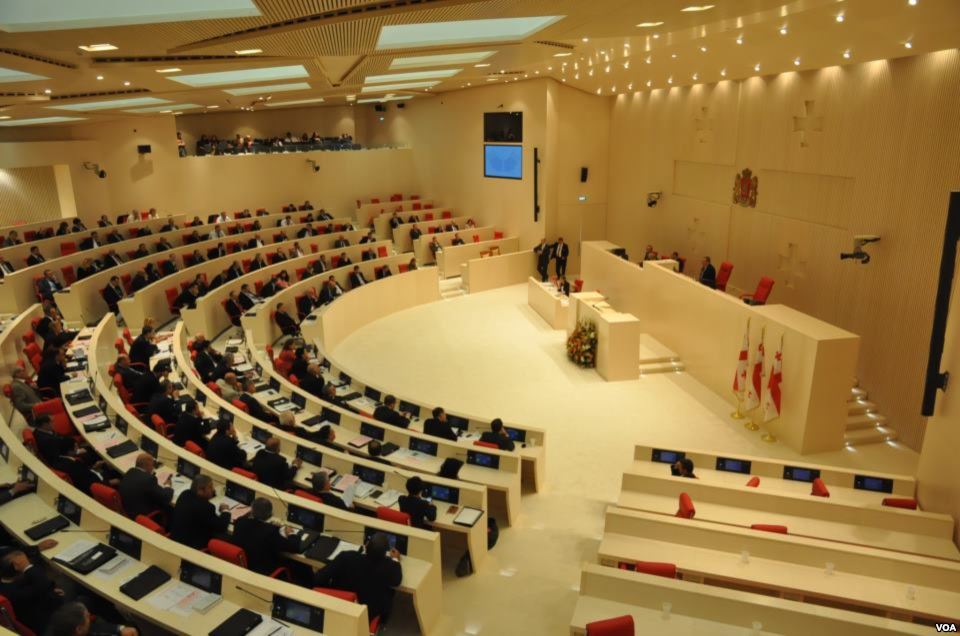 SOURCE: WIKIMEDIA COMMONS
Dossier Center, a Russian investigative project established by the Kremlin critic, Mikhail Khodorkovsky, released a report, offering a comprehensive insight into Russia's backing of the Georgian nativist party. The group quoted some documents from the secretary of the Russian SVR General Vladimir Chernov, who heads the president's department for interregional and cultural relations with foreign countries. The department is in fact tasked with counteracting what is known as "color revolutions" in the post-Soviet world. Chernov is a close associate of Sergey Ivanov, Putin's former chief of staff. The Alliance of Patriots of Georgia allegedly hired political strategist Sergey Mikheev and the Moscow company Politsecrets to promote the party. Mikheev, the report said, is supervised by Chernov's direct subordinates – FSB Colonel Valery Maksimov and GRU officer Valery Chernychov. A list of Russian aid for the Alliance of Patriots of Georgia includes campaign funding, too. Also, Moscow has mobilized its media agencies, including Sputnik and Regnum, to provide the party with information support.
Support Us
If content prepared by Warsaw Institute team is useful for you, please support our actions. Donations from private persons are necessary for the continuation of our mission.
Members of the Alliance of Patriots of Georgia openly reprimand Georgia's state authorities whilst in their policy they seek to cut ties with NATO and the United States and to normalize those with Russia. In 2019, Irma Inashvili, the chairwoman of the Alliance of Patriots of Georgia, demanded that all U.S. diplomats and experts who had delivered speeches at the John McCain Institute's conference in Tbilisi be declared personae non gratae in Georgia. The party was founded in 2012 by her and Davit Tarkhan-Mouravi. In the 2016 poll, it won six seats in Georgia's 150-seat parliament. Chaired by Nino Burjanadze, Democratic Movement – United Georgia is yet another Russian-backed political party in Georgia, but failed to enter the parliament. According to the July polls, openly pro-Russian groups might secure between 1 and 3 percent of ballots. Georgian Dream is now the frontrunner after having fought an efficient battle against the coronavirus pandemic.
All texts published by the Warsaw Institute Foundation may be disseminated on the condition that their origin is credited. Images may not be used without permission.