Russia Is Afraid of U.S. Troops Moving from Germany to Poland
U.S. President Trump welcomed President Andrzej Duda of Poland to the White House on June 24, 2020, thus on the same day that a rescheduled military parade rolled through Red Square in Moscow. The Trump administration agreed that an additional 1,000 U.S. troops would be added to Poland, the sole outcome of the latest round of the U.S.-Polish talks that confirmed what the two parties had concluded a year ago. Despite that, Russia is afraid of U.S. forces moving from Germany to Poland. In Moscow, many say that would push the balance of power throughout the region in favor of NATO countries.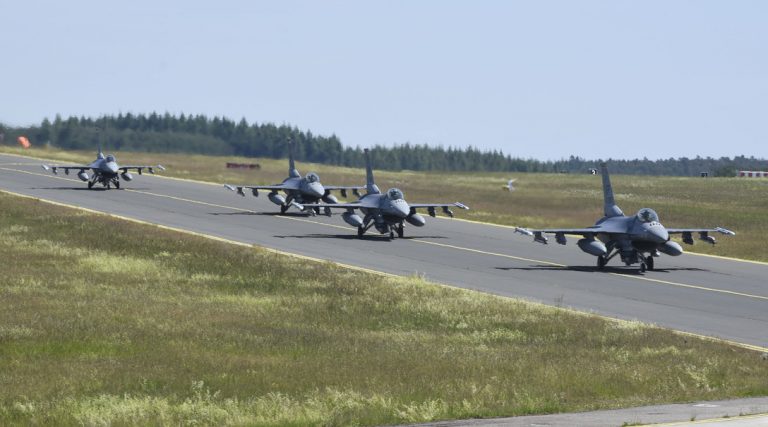 SOURCE: SPANGDAHLEM.AF.MIL
Russian officials have lambasted the U.S. plan to relocate a portion of its troops from Germany to Poland following early, unconfirmed reports. The Trump-Duda meeting irked them even more. While commenting on the talks, Konstantin Kosachev, the chairman of the Russian Federation Council's foreign affairs committee, said "the problem is where exactly U.S. troops will be moved." "As Trump noted," he went on, "some of them will come back home, while others will be relocated to other countries, including Poland. And that is a different matter. One thing is to send troops home, and the other –– to push them closer to our borders." Alexander Grushko, Russia's deputy foreign minister, said his government would take a closer look on what might follow Trump's statement about removing a portion of U.S. troops from Germany and relocating them to Poland. "Russia is closely following the US plans to move part of its troops from Germany to Poland, and will implement all the needed measures to ensure its national security, as the U.S. may violate the Russia-NATO Founding Act on Mutual Relations," Grushko was quoted as saying.
Support Us
If content prepared by Warsaw Institute team is useful for you, please support our actions. Donations from private persons are necessary for the continuation of our mission.
If reassigned to Poland, an extra U.S. contingent could beef up NATO's eastern wing, Russian experts say while chiefly focusing on the military. Russian press outlets say Trump is keen to warn Russia when moving U.S. troops to Poland. Experts told Nezavismaya Gazeta, a Russian daily, that fourth-generation F-16CJ multi-functional light fighters from Spangdahlem Air Base would be sent to Poland in a somewhat outrageous move for Russia. "If Poland purchased F-35A Lightning II fighters, the total number of modern offensive combat aircraft in this country would be more than 100 units," it reported. Likewise, Poland could host as many fourth-generation aircraft as Russia's Western Military District.
All texts published by the Warsaw Institute Foundation may be disseminated on the condition that their origin is credited. Images may not be used without permission.