Rosneft's Sechin: Oil Cluster in the Arctic Only With State Aid
The head of Russia's biggest oil company has no intention to give up in his fight for tax incentives for creating a vast oil cluster in the Arctic. For Igor Sechin, this is to become a vital source of crude for maritime transport via the Northern Sea Route. But the total costs of the project are sky high, and Sechin expects that all companies involved in its implementation will be granted tax exemptions. The problem is that the finance minister has said no to these plans. So as usual, Sechin is trying to sort the things out at the top political level, and he has sent a letter to Vladimir Putin.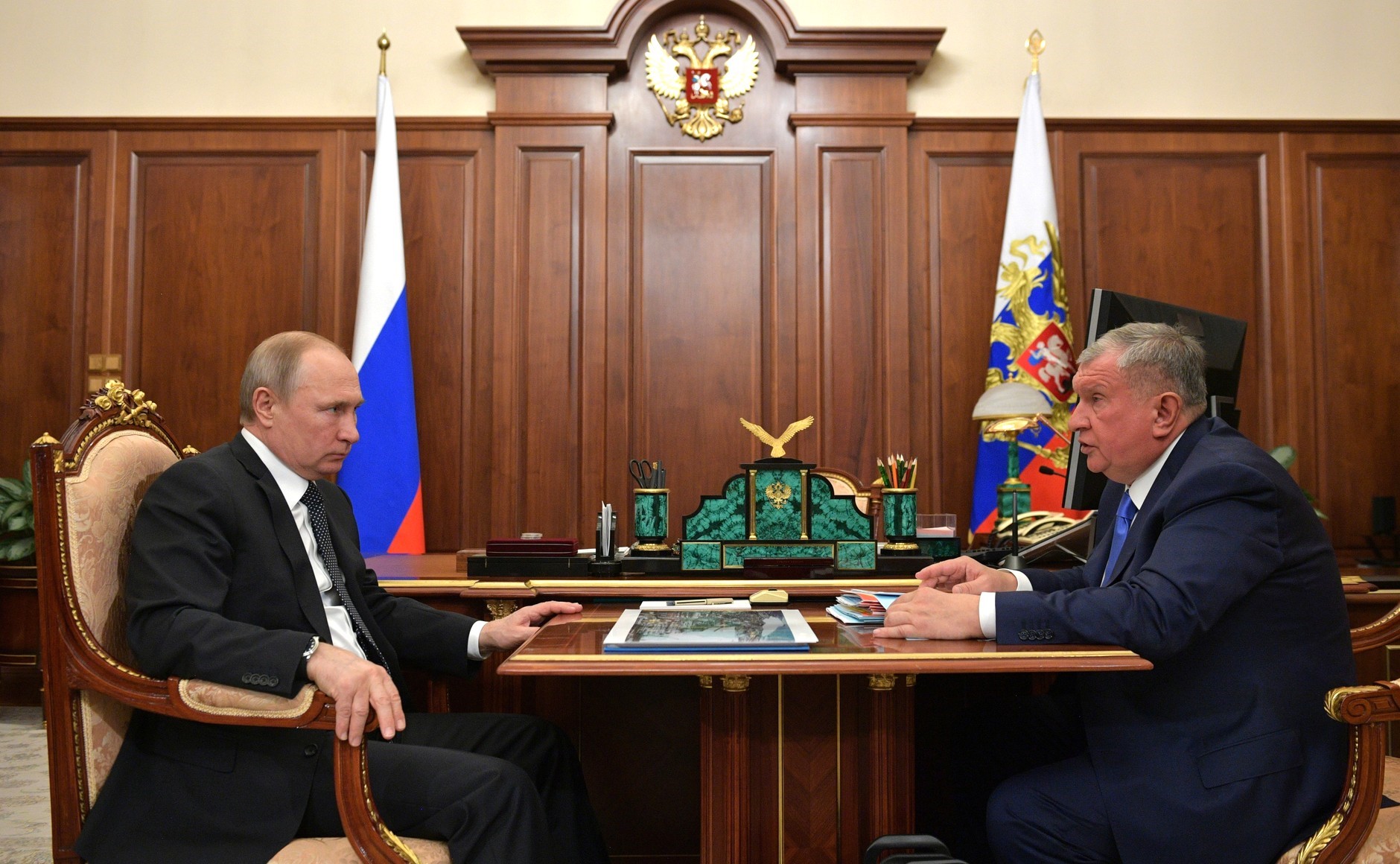 SOURCE: KREMLIN.RU
Igor Sechin intends to build a 600-kilometer long pipeline that will stretch from the Vankor fields in North Siberia, across the River Ob and all the way to Dikson, on the Taymyr Peninsula, on the coast of the Kara Sea. It would be capable of carrying about 25 million tons of oil per year and give a boost to shipments through the Northern Sea Route. But development costs are running high, and Sechin hopes for help from the government. Rosneft has requested tax incentives worth as much as $36 billion. That is more than what Finance Minister Anton Siluanov is eager to offer. And, back in July, the government introduced a moratorium on additional tax breaks for new oil projects. A red light from Siluanov for Rosneft's request sparked an outcry from Igor Sechin, who in a letter to President Putin reportedly lambasted the ministry's decision. Rosneft's CEO argued that both Novatek and Gazprom got tax cuts for their Arctic projects.
Support Us
If content prepared by Warsaw Institute team is useful for you, please support our actions. Donations from private persons are necessary for the continuation of our mission.
An Arctic pipeline is a joint undertaking of Rosneft and Neftegazholding, the latter of which is headed by Eduard Khudainatov. Both firms established their joint venture Vostok Oil. Sechin claimed the project to become operational by 2024; as scheduled, in 2030, up to 100 million tons of oil would be annually shipped through the pipeline. Vostok Oil intends to create an Arctic cluster that consists of four large oil fields that hold in total of 1.9 billion tonnes of oil. Rosneft holds three of the deposits of Rosneft's Suzun, Tagul, and Lodochnoye while Neftegazholding has the Payakh oilfield. All these will be connected to a single pipeline. Sechin has long made efforts to push ahead his plan in the Kremlin. When seeing Putin in April, he insisted that Rosneft's project could help boost the annual capacity of the Northern Sea Route by 2024 to more than 80 million tonnes. Sechin deliberately focuses on emphasizing how crucial his firm's venture is for the further development of the Northern Sea Route, being aware that the shipping lane running through the Arctic is high on Putin's list of priorities. But the situation got a lot more tricky in July when at Putin's request the general moratorium on new tax benefits for the oil firms involved in Arctic projects was introduced.
All texts published by the Warsaw Institute Foundation may be disseminated on the condition that their origin is credited. Images may not be used without permission.