Polish Prime Minister to present aid plan for Belarus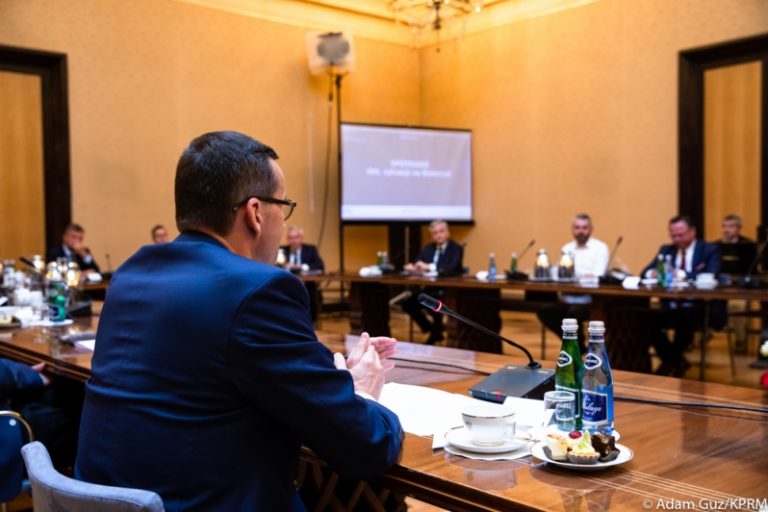 SOURCE: ADAM GUZ / KPRM
Polish government and PM Mateusz Morawiecki are to present a timeline for his action plan on Belarus put forward by the minister two weeks ago. According to the plan, the Polish state will aid Belarusian civil society and all those repressed for demanding democratic elections in Europe's last remaining dictatorship.
The announcement was made on yesterday, following a cross-party meeting on Belarus between Polish Members of Parliament. The politicians were united in their stance on the need for a free Belarus and called on the Belarusian regime to release all political prisoners
Cross-party meetings on Belarus are now scheduled to take place every two to three weeks.
Mateusz Morawiecki also reminded that in the past, political parties from across the political spectrum had managed to reach a consensus on issues of crucial importance to Poland, such as membership of NATO and the European Union, or the conflict in Ukraine.