Russia Monitor is a review of the most important events related to Russian internal and external security, as well as its foreign policies.
Date: 19 July 2023 Author: Grzegorz Kuczyński
Not Only Wagner: Russian Offensive in Libya
Libya has emerged as Russia's latest expeditionary front and deployment area for private military companies, including Wagner Group. After Wagner failed, the Kremlin began fixing ties with Libya's most important players. Russian oil companies, including Tatneft, are ready to resume oil production in Libya.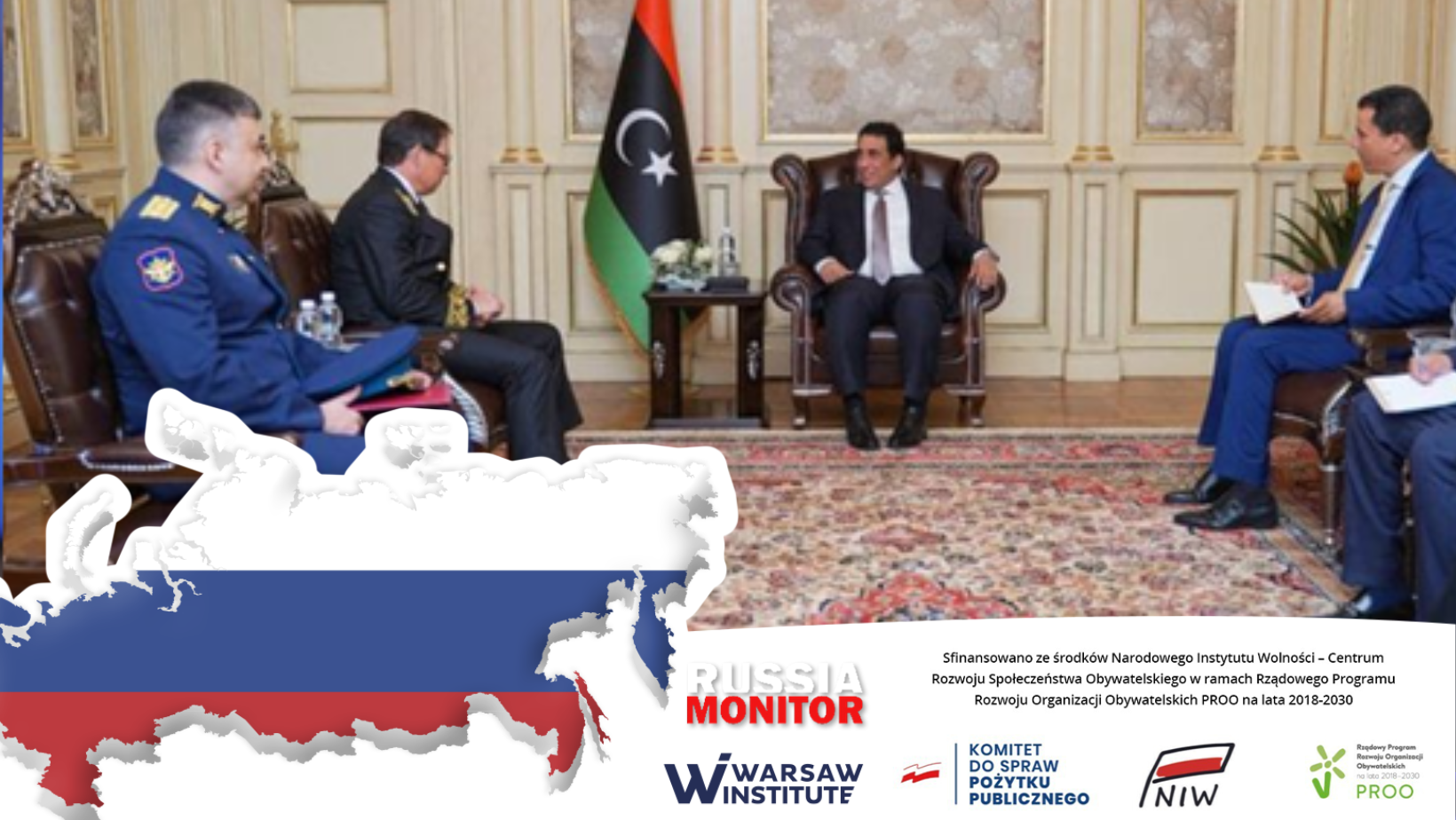 SOURCE: LIBYAOBSERVER.LY
After Gen. Khalifa Haftar and his Libyan National Army fought alongside Wagner mercenaries in a failed effort to seize Tripoli, Moscow has established ties with the Government of National Unity (GNU), based in the country's capital of Tripoli. Russia has restored its diplomatic mission in Libya. There has been no Russian ambassador to Libya since November 2018. Russia's newly appointed ambassador to Libya, Aydar Aganin, headed off for Tripoli where the Russian diplomatic mission will be restored. Moreover, the chairman of Libya's Presidential Council, Mohamed Al-Menfi, received an invitation from Russian President Vladimir Putin to attend the second Russia-Africa Summit scheduled for July 27-28, 2023, in St. Petersburg. Russia is torn between two rival governments in Libya. Russian officials back Gen. Haftar who controls eastern and southern Libya, where thousands of Wagner fighters are dispatched, while cementing ties with the Tripoli-based Government of National Unity, recognized by Western states. Moscow has been particularly involved with military and financial support for a center of political power in the east, notably Gen. Haftar and the Libyan National Army (LNA), and the Benghazi government. Wagner is estimated to be in Libya from 1,000 to 2,000 personnel in size. Wagner fighters remain entrenched in and around key military bases and oil facilities at Shahara and oil terminals at Es Sider and Ras Lanuf. Russia has also sent military advisers into Libya and several military aircraft and helicopters, now stationed at the Al Jufra air base in central Libya. Through the restored diplomatic mission in Tripoli Russia is seeking to gain influence in western Libya. Moscow no longer believes the political center in the east could one day seize power in Libya. The Kremlin is also rushing to secure its economic interests on Libyan soil.
Support Us
If content prepared by Warsaw Institute team is useful for you, please support our actions. Donations from private persons are necessary for the continuation of our mission.
All texts published by the Warsaw Institute Foundation may be disseminated on the condition that their origin is credited. Images may not be used without permission.