Russia Monitor is a review of the most important events related to Russian internal and external security, as well as its foreign policies.
Date: 18 July 2023 Author: Grzegorz Kuczyński
Wagner Closes Russian Base, Settles in Belarus
Wagner fighters will likely continue to redeploy from Russia to eastern Belarus in the coming month as the mercenary group has announced the closure of its Molkino military range in the Krasnodar region. Three weeks after a failed mutiny against Russia's military leadership, the Kremlin and Wagner came to terms on how to handle Prigozhin's assets.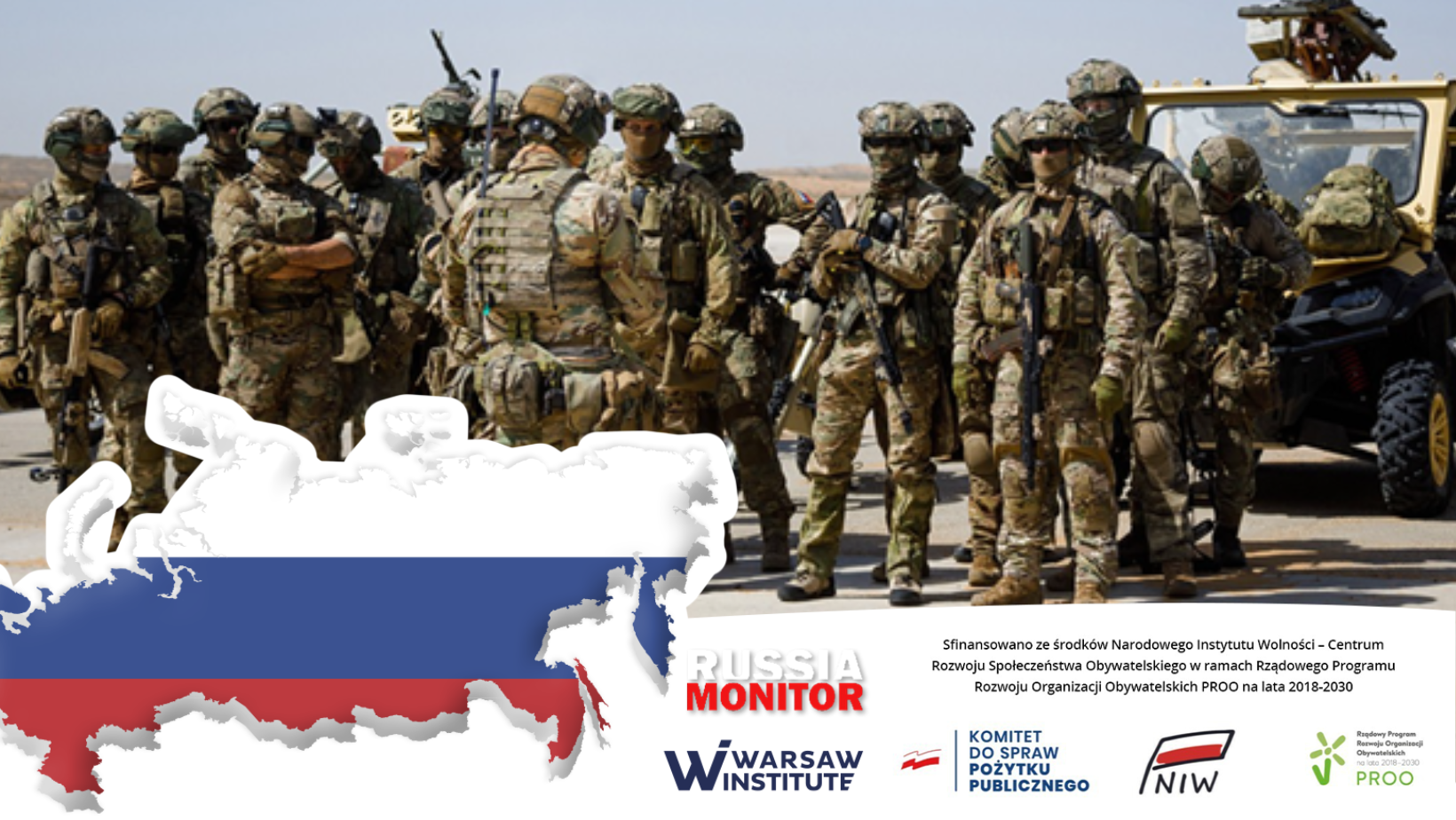 SOURCE: ENG.MIL.RU
Two Wagner convoys with as many as 180 in total vehicles entered Belarus on July 18 alone. Vehicles were headed toward a field camp in the Asipovichy region in eastern Belarus. The convoys included cars, trucks, buses, and tankers–– but no military hardware. Wagner mercenaries had turned over all heavy weapons. According to Ukraine's military intelligence outlet, four columns of Wagner mercenaries with at least 700 fighters had arrived in Belarus by July 18. Members of the Wagner mercenary outfit on July 18 announced the closure of the group's main base in Molkino in southern Russia. The Molkino training center will suspend operations by July 30 while troops will be redeployed to Belarus. Up to 8,000 Wagner fighters could be accommodated in Belarus. As more Wagner fighters reach Belarus, the Kremlin and Prigozhin must have finalized their deal. A few days before, the Russian military had seized heavy weapons from Wagner. The Russian defense ministry claims Prigozhin turned over 2,000 pieces of high-end weapons like T-90 tanks, howitzers, and multiple Grad and Uragan launch rocket systems. The base lies 200 km north of the Ukrainian border and some 90 km away from Minsk. It is located close to the Russian border. Kyiv downplayed the presence of Wagner forces in their northern neighbor Belarus Wagner fighters no longer have the heavy weapons they used to hold in Ukraine. In addition, they are too few in number. It is doubtful whether 8,000 Wagner fighters will settle in Belarus as some mercenaries will remain in Africa and Syria. Wagner mercenaries in Belarus are more of a political threat. A more likely goal of the stationing of Wagnerites in Belarus is to provide training to the Belarusian military and to be a hub for the group's presence in African countries. The presence of Wagner Group mercenaries in Belarus increases the risk of using hybrid warfare methods against Poland, Lithuania, and Latvia.
Support Us
If content prepared by Warsaw Institute team is useful for you, please support our actions. Donations from private persons are necessary for the continuation of our mission.
All texts published by the Warsaw Institute Foundation may be disseminated on the condition that their origin is credited. Images may not be used without permission.