Russia Monitor is a review of the most important events related to Russian internal and external security, as well as its foreign policies.
Lukashenko Plays Against Time in Russia Game
Alexander Lukashenko has no intention of handing full power to Russia. Regardless of what he agreed on with Vladimir Putin during the September visit to Sochi, it is still challenging to imagine Russia taking control of Belarus, a scenario many projected until quite recently.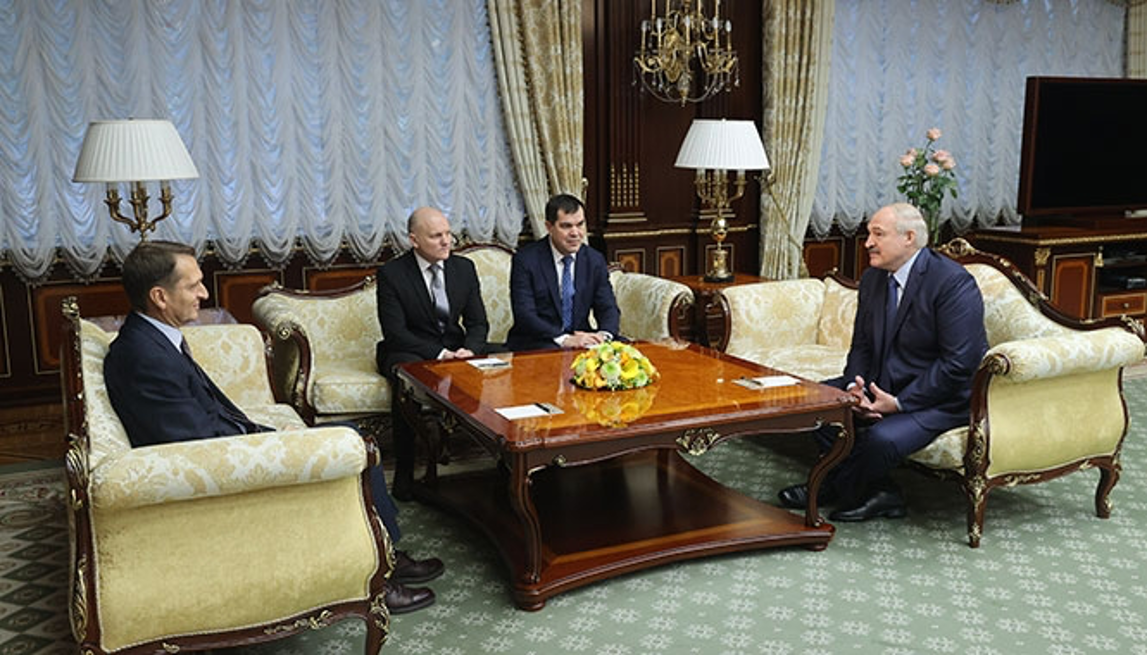 SOURCE: PRESIDENT.GOV.BY
The head of Russia's foreign spy agency, Sergey Naryshkin, flew to Minsk last Thursday, October 22, to hold a high-profile meeting with Alexander Lukashenko. Following the talks, the Belarusian president said the situation around the Union State, an organization consisting of Belarus and Russia, was quite difficult. Lukashenko also thanked Naryshkin for exchanging information with both Belarusian special services and him. The Russian official informed about the joint meeting of the boards of Russian and Belarusian special services, held on the same day in the capital of Belarus. With Naryshkin's trip to Minsk, Moscow expressed deep concerns over how the events might further unfold in Belarus. Meanwhile, it is worth remembering what the head of Russia's spy agency has said quite recently when arguing that the United States is seeking to foment color revolutions in Belarus, Kyrgyzstan, and Moldova. However, Lukashenko's words about the difficult situation around the Union State suggest that Minsk is reluctant to meet Russian expectations. Perhaps it is about forging a dialogue with the opposition and passing through mock constitutional reforms. Despite an unexpected meeting Lukashenko held with political opponents in the jail before these were transferred to house arrest, Belarus has still a long way to go to form a systemic opposition whose members will be able to start talks with the current regime. Lukashenko has achieved his number goal by gaining Russia's support in the first stage of social unrest. Of course, he probably made a number of promises in return yet he is in no hurry to keep them now. It seems that Lukashenko has yet again outplayed the Kremlin, at least for now.
Support Us
If content prepared by Warsaw Institute team is useful for you, please support our actions. Donations from private persons are necessary for the continuation of our mission.
All texts published by the Warsaw Institute Foundation may be disseminated on the condition that their origin is credited. Images may not be used without permission.