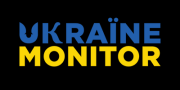 Ukraine Monitor presents the latest news concerning internal and external matters of Ukraine – a unique country where the interests of the East and the West clash almost every day.
Date: 17 February 2023 Author: Grzegorz Kuczyński
Israel Makes Slight Shift In Ukraine Policy
Israeli Foreign Minister Eli Cohen on February 16 visited Kyiv, where he met with Ukrainian President Volodymyr Zelensky and Foreign Minister Dmytro Kuleba. Another focus of Cohen's visit was the official reopening of the Israeli Embassy in Kyiv, which had been moved to Poland a few weeks after the Russian invasion. It is the first time a senior Israeli official has visited the country since the Russian invasion a year ago. Cohen's visit marks a slight shift in the Israeli policy on Ukraine.
SOURCE: president.gov.ua
Upon arrival at the Ukrainian capital, Cohen visited the Kyiv suburb of Bucha, where Russian forces slaughtered 450 civilians last year. Cohen also paid his respects at Kyiv's Babi Yar memorial to the 30,000 Jews massacred in 1941. Israeli Foreign Minister Eli Cohen has stated that his government intends to support the peace formula proposed by President Volodymyr Zelensky. He added his country was "committed to the sovereignty" of Ukraine. The top Israeli diplomat also promised more financial and humanitarian aid. But Kyiv is hoping to get more military equipment, notably air defense systems. The Ukrainian government sent Israel an official request for air defense systems Iron Dome and David Sling as well as anti-ballistic missiles Arrow. Ukraine is still hoping to get a smart early-warning air raid system for civilians Israel had pledged to deliver some time ago. When Israeli Prime Minister Naftali Bennett and Foreign Minister Yair Lapid were in power, they served as an unlikely mediator between Kyiv and Moscow. Ukraine's president has voiced disappointment on Israel's "failure to supply arms" to his country amid the ongoing war with Russia. Benjamin Netanyahu, who secured a mandate in November to form a new government, said he would also be willing to mediate. However, he also began to focus on different things. In January, Israel carried out a drone attack on a military factory in Iran, a move that Ukraine believed was an indirect sign of support. While in Kyiv, the Israeli foreign minister did not publicly condemn Russia. Netanyahu, as for him, is playing a delicate game as he cannot start a war with the Kremlin because Israel can conduct strikes on Iranian targets in Syria with the tacit approval of Moscow. Israel is increasingly concerned about the dangerous rapprochement between Russia and Iran. Russia is providing 'unprecedented' military support to Iran in exchange for suicide drones to attack Ukraine, which is somewhat alarming for Israel. There is a U.S. factor, too. The U.S. administration has voiced concerns over appointing some far-right ministers to the new Israeli government and a forthcoming judicial reform. With Israel's assistance to war-torn Ukraine, Netanyahu could be seeking to appease the White House.
Support Us
If content prepared by Warsaw Institute team is useful for you, please support our actions. Donations from private persons are necessary for the continuation of our mission.
All texts published by the Warsaw Institute Foundation may be disseminated on the condition that their origin is credited. Images may not be used without permission.