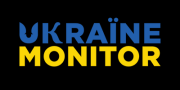 Ukraine Monitor presents the latest news concerning internal and external matters of Ukraine – a unique country where the interests of the East and the West clash almost every day.
Date: 29 December 2022 Author: Grzegorz Kuczyński
Ukraine Demands Access to Imprisoned Mikhail Saakashvili
The incumbent government in Georgia has not backed Ukraine in its defensive fight against Russia. Its officials grounded volunteers headed to Ukraine to fight against Russia and refused to join international sanctions against Moscow. In addition, Ukraine has been at odds with Georgia over Mikheil Saakashvili, currently behind bars. The health of Georgia's jailed former President Mikheil Saakashvili continues to rapidly decline. The authorities in Kyiv alongside Western nations urged Tbilisi to suspend his sentence and allow him to leave the country for treatment abroad.
SOURCE: WIKIPEDIA, EUROPEAN PEOPLE'S PARTY HTTPS://EN.WIKIPEDIA.ORG/WIKI/MIKHEIL_SAAKASHVILI#/MEDIA/FILE:EPP_POLITICAL_ASSEMBLY,_5_FEBRUARY_2019_(32051084237).JPG
Saakashvili's legal team distributed a medical report that said he had been poisoned while in custody. The document written by an American toxicologist revealed the presence of heavy metals in Saakashvili's body, including arsenic and mercury. Asked by the Georgian ombudsman, an independent medical team examined Saakashvili and ruled that his health had been seriously compromised. They said Saakashvili could sustain irreversible health changes if he does not start receiving necessary treatment in a month or two. Suspension proceedings are still pending. It is up to the government in Tbilisi whether Saakashvili is allowed to receive medical treatment outside Georgia. There has been no sign of that so far. The U.S. and the EU also called on Tbilisi to suspend Saakashvili's sentence due to his poor health. In vain, though. Ukraine got involved as Saakashvili holds Ukrainian citizenship and served major positions in the country past 2014. On December 19, Ukrainian President Volodymyr Zelensky asked that Georgia grant it access to Mikheil Saakashvili and allow him to travel abroad for treatment. Ukrainian efforts to release Saakashvili are being compromised with Tbilisi's approach to the Russian invasion of Ukraine. Georgian Prime Minister Irakli Garibashvili criticized Georgian volunteers heading to Ukraine. He said the opposition sought to reap some political gains while Ukraine attempted to draw Georgia into a war against Russia. At least 33 Georgian volunteers have been killed in Ukraine. A total of 1,500 Georgian citizens have so far left the country. Over 700,000 Russians entered Georgia after the mobilization announcement, and 100,000 of them remain in the country. Their presence may disrupt the situation in the country. Most of them are not against the Russian invasion of Ukraine. In addition, there are many Russian operatives among them. At the same time, the authorities in Tbilisi––supported by Bidzina Ivanishvili, the powerful oligarch, boosts economic ties with Russia by increasing oil and fuel purchases.
Support Us
If content prepared by Warsaw Institute team is useful for you, please support our actions. Donations from private persons are necessary for the continuation of our mission.
All texts published by the Warsaw Institute Foundation may be disseminated on the condition that their origin is credited. Images may not be used without permission.