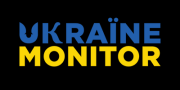 Ukraine Monitor presents the latest news concerning internal and external matters of Ukraine – a unique country where the interests of the East and the West clash almost every day.
Date: 10 February 2023 Author: Grzegorz Kuczyński
Russia Races Against Clock Before Much-Awaited Offensive
In January, Western officials and military analysts believed a new Russian ground offensive to begin in March if not later. A renewed Russian offensive in the east of Ukraine is underway in February. Why did Russia's much-awaited offensive begin now and where a renewed push could be observed? Does it hint at any breakthrough in Moscow's war with Ukraine?
SOURCE: structure.mil.ru
While Ukraine's international allies have given it billions of dollars' worth of weapons that included armored vehicles and tanks since the war began, Russia began amassing troops and building up its military presence to speed up an offensive. A significant new package of security assistance for Ukraine will increase its military's offensive capabilities. The Kremlin thus decided not to wait until late spring and stage an offensive now, possibly until mid-March. Ukraine's frozen ground is expected to thaw in some four or five weeks. It is extremely unlikely Russia will attempt another offensive on Kyiv from the north as in February 2022. Russia is not ready for a full-scale military operation as it is short of troops, among others. Some 300,000 Russian ground troops were currently deployed against Ukraine, which is not enough to stage a ground offensive. The Kremlin has some 200,000 additional soldiers in reserve, some in training and others prepared to join the fight. It might take weeks to deploy them to the front, far too long for Russia. According to Western and Ukrainian military experts, the offensive now will look different than the one before. Russia is unlikely to mount a full-scale offensive at one point––instead, it is believed to deploy more troops and matériel to the front line. Many believe that Luhansk province will be high on Russia's priority list. That makes most sense to the Kremlin. Russia is unlikely to deviate from a key goal in the war — to fully occupy a swathe of Ukraine stretching from the east to the south coast that Ukraine reclaimed back in August and September. Russia could attempt to encircle Ukrainian troops in Donetsk province––from Lyman in the north, through Bakhmut in the center, to Vulhedar in the south. Should the Russians succeed in advancing significantly westward in the Luhansk region, the threat of cutting off the Ukrainians by striking from Izium to Sloviansk and Kramatorsk will return. A possible assault in Luhansk province could pose a renewed threat to Kharkiv. Russia has amassed troops in Kupyansk province, part of the Kharkiv region, and in northeastern Ukraine close to Luhansk. A big advantage of Russia is that its troops are flanked by Russian territory from the rear. The Secretary of the National Security and Defense Council of Ukraine, Oleksiy Danilov, told Sky News a renewed Russian offensive can be expected soon in Ukraine's Kharkiv and Zaporizhzhia provinces. Ukrainian officials have only pointed to a security threat in Donbas. As for a potential offensive, Ukrainian President Volodymyr Zelenskyy put it bluntly, pointing to a threat in southern Ukraine. Indeed, Russia is building a large army base in the captured port city of Mariupol in east Ukraine whose troops could move to Donbas as well. Perhaps it is also a Russian safeguard in case of a Ukrainian strike in the Zaporizhzhia region, south to Melitopol and Berdyansk.
Support Us
If content prepared by Warsaw Institute team is useful for you, please support our actions. Donations from private persons are necessary for the continuation of our mission.
All texts published by the Warsaw Institute Foundation may be disseminated on the condition that their origin is credited. Images may not be used without permission.