Iran Worried Over Saudi-Russian Oil Alliance
Although Russia does not fulfill its commitment to reduce oil output as indicated by Saudi Arabia, the OPEC+ organization is not yet deemed to collapse. At the same time, a renewable agreement is unlikely to transform into a fully permanent structure while Moscow's reluctance to take such steps is triggered by its own internal calculations, and not fears of Iran, Russia's key ally.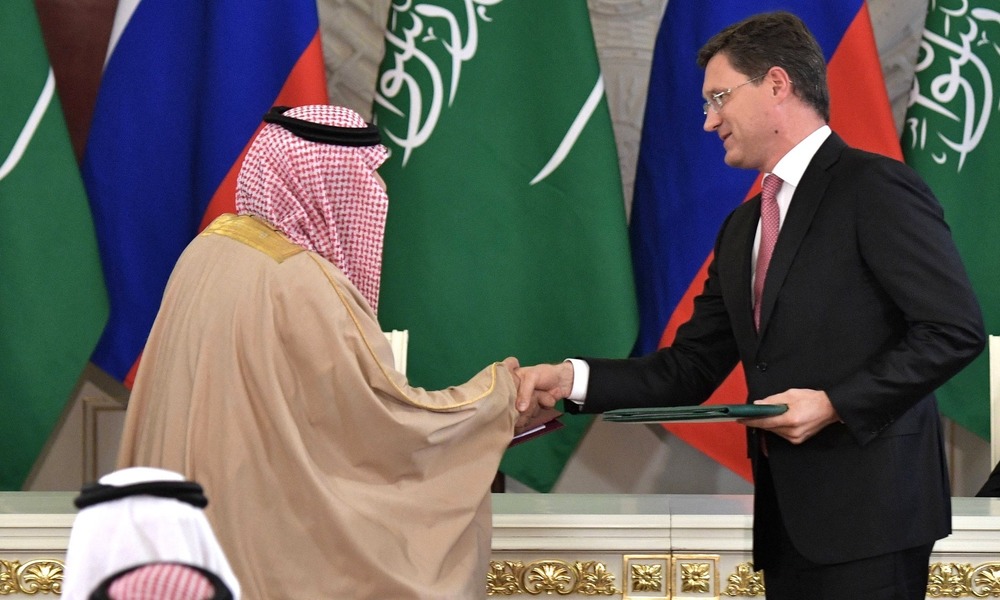 SOURCE: KREMLIN.RU
On February 19, Vladimir Putin held a telephone conversation with King Salman ibn Abdulaziz Al Saud of Saudi Arabia. The Kremlin later said that both leaders addressed the current situation on the global energy market, reaffirming their readiness to continue cooperation between their countries. The Saudi monarch could have raised the issue of both strengthening and giving an institutionalized character to the OPEC+ organization.
Riyadh has for some time been working to develop a new structure aimed at regulating the global oil market that could be created on the basis of the "Vienna Agreement" of 2016. This committed ten non-OPEC members to curb oil production in order to stabilize the market and end a downturn in oil prices. The deal has been extended several times since that time yet Saudi Arabia is no longer satisfied with the present situation, apparently striving to provide the organization with a more formal character. Riyadh has long sought to probe into Moscow's plans to establish a forum tasked with monitoring the situation on the market while taking adequate steps to regulate the oil output level. Naturally, the new structure will remain under the leadership of Russia and Saudi Arabia as the organization's top oil producers.
Nonetheless, some of the OPEC+ members, mainly Iran, are afraid of such a scenario: Tehran claims that Moscow and Riyadh will ignore the oil interests of less powerful parties to the agreement. This is also underpinned with a purely political question; for Iran, the Saudi-Russian rapprochement is extremely dangerous. Iran is convinced of being betrayed by the Kremlin that may revise its alliances in the Middle East. Tehran already accused Russia and Saudi Arabia of making attempts to profit from the U.S. sanctions to downgrade Iran's role in the global oil market.
It is however unlikely that a structure, led by Russia and Saudi Arabia, will eventually be established to regulate the global oil market. Moscow has so far avoided engaging in this type of firm commitments, finding it more convenient to prolong the OPEC+ deal. all the more so that the Russian authorities are forced to seek a compromise between commitments to curb oil output and safeguarding interests of the country's oil companies. Ultimately, it needs to be assumed that Vladimir Putin will fall back on annoying Russia's Saudi partners to prevent them from impeding the ambitions of Rosneft CEO Igor Sechin.
All texts published by the Warsaw Institute Foundation may be disseminated on the condition that their origin is credited. Images may not be used without permission.