Is This the End of Russia-Belarus Oil Spat?
Russia and Belarus have reached a temporary agreement for limited oil supplies. After months-long talks, Moscow agreed to drop any premiums to suppliers. The two countries came to a deal for crude flows after oil prices suffered a historic collapse.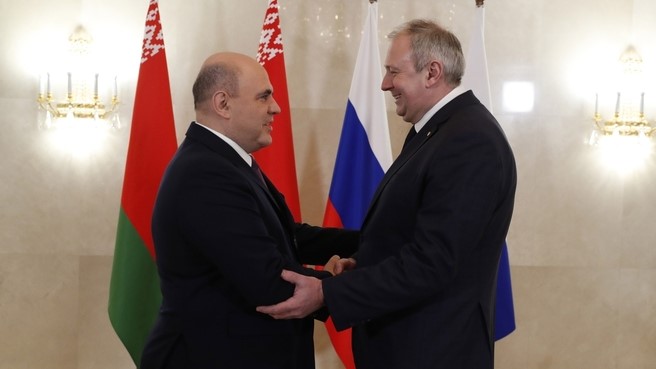 SOURCE: GOVERNMENT.RU
The oil premium is paid to Russian companies that sell crude to Belarus to compensate them for lower prices in oil trade abroad, much below the market level. This has worked for years as Minsk reaped some benefits anyway. Since 2011, Belarus bought Russian crude at an average Urals price yet without export duty and a discount of $3.70 per ton. Added to these were shipping costs between the Russian border and refineries. Crude suppliers got $15 per ton more than if they exported oil through ports, while Belarus paid no oil customs duty. Besides, they could count on premiums. But this was long to the liking of both Minsk and Russian supplies, while the Russian federal budget incurred some losses. But with an increase in the price of oil sold to Belarus after Russia introduced the so-called tax maneuver, Minsk demanded that Moscow drop the premium that is $11.7 per ton of crude. Neither Russian energy major nor the state authorities agreed to do so. Since early 2020, Belarus and Russia have not reached an oil supply agreement. Meanwhile, Minsk received limited amounts of oil from small Russian suppliers to maintain refinery runs at minimal levels while looking for alternatives.
Support Us
If content prepared by Warsaw Institute team is useful for you, please support our actions. Donations from private persons are necessary for the continuation of our mission.
The two countries came to an agreement for crude flows after oil prices suffered a historic collapse. On March 11, the Belarusian prime minister presented a new proposal for Russian oil companies. Ten days later, the two countries reached a deal to ensure deliveries of Russian oil to the Belarusian oil refineries. Russian oil firms have made some concessions, especially amidst a global recession caused by the coronavirus outbreak, seeking any ready markets, in particular as loyal as the Belarusian one. Russian oil companies drop crude premiums, or $126 million per year, while 40 percent, thus $85 million a year, of their award will be compensated by the state. But the amounts will hit comparable levels only if Russia delivers to Belarus some 18 million tons of crude as it did last year. Interestingly, Belarusian Prime Minister Syarhey Rumas said priority would be given to Russian oil firms that had sold crude without the premiums charged over the past three months. Among these are the Gutseriyev family's oil firms Russneft and Neftisa. However, Russia's biggest oil company Rosneft is on the hook in Minsk.
All texts published by the Warsaw Institute Foundation may be disseminated on the condition that their origin is credited. Images may not be used without permission.