Druzhba's "Failure of Century": Rosneft versus Transneft
It has not yet been established who is responsible for the pollution of oil in the Druzhba pipeline. With the ongoing investigation, it seems that small companies from distant parts of Russia will be to blame for tainting crude shipped via the pipeline. Naturally, none of them accounts for the technical failure that must have been caused by a large oil firm. But Transneft, which administers the pipeline, will have to pay for everything. Who is going to benefit from all this? The answer is Rosneft, whose chief executive Igor Sechin has long been trying to abolish Transneft's monopoly on shipping oil via pipeline across Russia. But the latter firm is headed by Nikolay Tokarev who served in the KGB alongside Vladimir Putin. And yet, while speaking of who will account for the Druzhba failure, one could say that the Russian government will certainly not be in favor of the pipeline operator.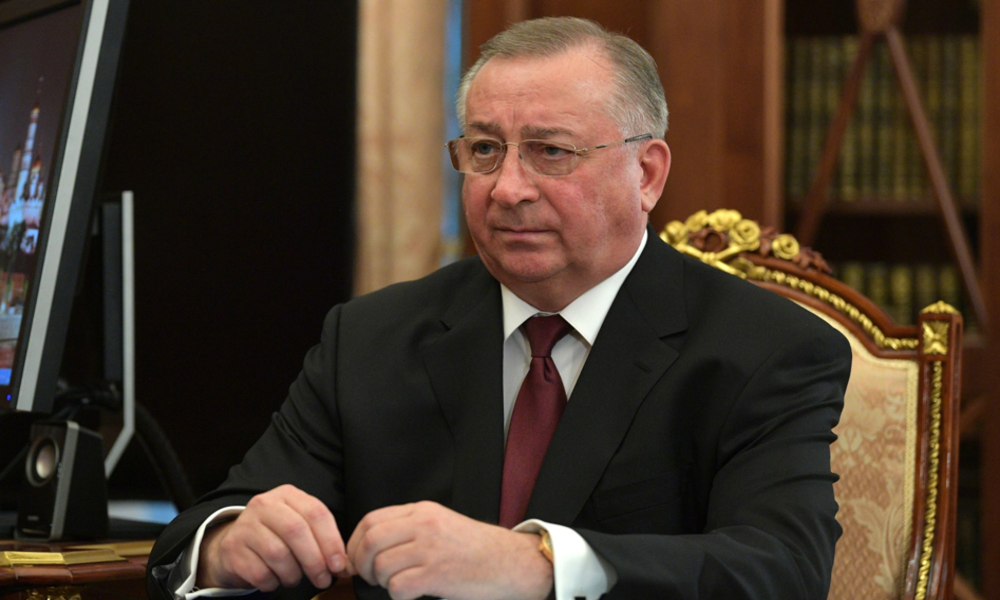 SOURCE: KREMLIN.RU
Transneft's vice president Sergey Andronov said his company expects the Druzhba pipeline to resume full operations from July 1. As earlier informed by the oil firm, the Druzhba pipeline should pump normal volumes within two or three months following a major oil contamination. Also, the company hopes that all compensations for losses will be settled within this period. Transneft Vice President Rashid Sharipov maintained the company's readiness to reach an out-of-court settlement to compensate for all losses incurred in relation to the incident. He said that Transneft, jointly with Russian Energy Ministry, has proposed and delivered to the company's contractors a mechanism for payments. Also, as informed, it will take between two or three months to assess what damages might have been caused by polluted crude flows.
Russian companies keep suffering losses every day stemming from reduced oil supplies to its European recipients, but these losses may be even higher if the customers go to court. For instance, the Belarusian refinery of Mozyr said its claims amount to $155 million against Rosneft as a supplier, and not Transneft that operates the facility. It does not come as a surprise that Sechin's Rosneft – as Transneft's chief Russian partner – has adopted a way more bitter stance that any of its foreign peers, expecting the maximum compensation for losses. In a letter sent to Deputy Prime Minister Dmitry Kozak, Igor Sechin asked the government to accelerate decision-making on payments reimbursements of losses to Russian oil producers. Also, Rosneft's CEO warned against a potentially dangerous behavior of foreign recipients of Russian-sourced oil, who may search for alternative energy sources or launch legal preparations before taking claims to court. According to Sechin, delaying dispute settlement proceedings threatens may negatively influence future contracts concluded by Russian producers, as well as lead to losing markets, and cutting budget revenues from oil exports.
Possibly, Rosneft sought to take advantage of the incident to strike a blow against Transneft in a bid to put an end to the latter's monopoly on pumping crude across Russia. Shortly after Russian informed about the "technical failure" of the Druzhba pipeline, it became clear that small oil firms cannot be the only one to blame for tainting 5 million tons of crude. So small private companies from the Samara Oblast suspected of polluting oil supplies are nothing more than just scapegoats as none of them has the physical capability to introduce contaminants to the crude transport system. This might have been done by one of the big companies. After carrying out an inspection, Rosneft announced it was not its fault. But the problem is that it controlled itself while investigators are not keen to become interested in Rosneft's version.
Sechin's company is heavily indebted: over the last fifteen years, the firm's indebtedness rose 44 times to $63.3 billion in early 2019. Although the company managed to reduce this figure by 12 percent during the first quarter, it should repay $11 billion to its creditors within the next twelve months. To make matters worse, Rosneft suffered severe financial losses in Venezuela where it had made attempts to safeguard its projects worth billions of dollars while saving the Maduro regime. And the debts must be paid back. This is why Rosneft could export all its warehouse reserves, some of which might have been contaminated. A failure occurred, allowing Sechin to take aim at Transneft, the latter of which must bear the costs of failure, because it oversees the quality of raw material pumped by the pipeline it manages. At the end of May, Russian Finance Minister Anton Siluanov said it would be wrong to let the state compensate Transneft for the company's failure "to meet its contractual obligations regarding oil deliveries through the pipeline," which is why the oil pipeline operator will get no discounts in repaying dividends to the budget.
All texts published by the Warsaw Institute Foundation may be disseminated on the condition that their origin is credited. Images may not be used without permission.