Russia Monitor is a review of the most important events related to Russian internal and external security, as well as its foreign policies.
Bulgaria's Borisov Reassures Over TurkStream Construction
There will be no new delays in building the key section of Russia's TurkStream gas pipeline, Bulgarian officials have informed. Whilst inspecting the construction site of Bulgaria's string of the gas link, the country's Prime Minister Boyko Borisov announced that the pipeline would start energy flows by the end of the year in what would pave Moscow's way for Serbian and Hungarian energy markets.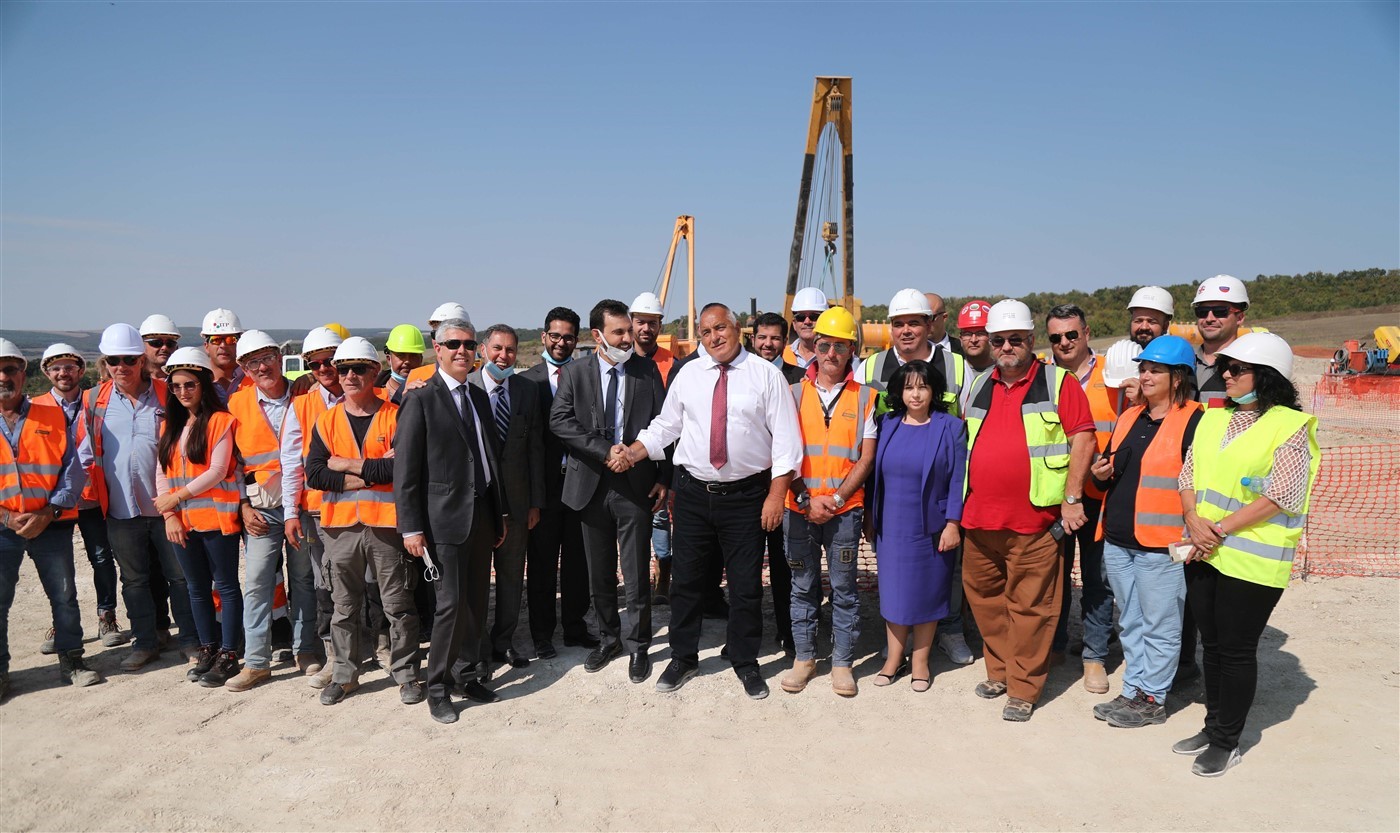 SOURCE: GOVERNMENT.BG
The TurkStream gas link runs from Russia to Turkey along the Black Sea, and further into the Balkans. Its first line transmitting gas commodities to Turkey was opened in January whilst Gazprom plans to send its gas to the Balkans and Central Europe through the second string. Bulgaria's 470-kilometer string of the TurkStream pipeline stretches between the country's borders with Turkey and Serbia. Initial timetables anticipated the project to be completed by late May 2020. A fuss over selecting a contractor caused considerable delays, though. Eventually, Bulgaria awarded a contract to the Saudi-led group Arkad whose representative and Saudi Deputy Minister of Oil Production Abdullah Al-Saadoun accompanied Borisov during the inspection. Wholly controlled by Bulgaria, the project will become operational by the end of the year, Borisov said. All of the pipes needed for the project had already been put, with just one kilometer left to be welded. There are 2,500 people and 1,400 construction machines currently working at the site. Once made operational, it will deliver as much as 8.75 million cubic meters of gas per day, allowing Russian-sourced gas to reach Serbia and Hungary while bypassing Ukraine. Russia has in the past accused Bulgaria of deliberately delaying the building of the TurkStream natural gas pipeline on its territory. Political frictions between Sofia and Moscow are little helpful, too, with the country's openly pro-Russian leader Radev fuelling large-scale anti-government protests. The incumbent cabinet, in turn, has emphasized its pursuits to diversify energy flows into the country. In August, Bulgaria and Greece signed a deal on the acquisition of 20 percent interest in a floating liquefied natural gas (LNG) terminal off Greece's northern coastal city of Alexandroupolis by the Aegean Sea
Support Us
If content prepared by Warsaw Institute team is useful for you, please support our actions. Donations from private persons are necessary for the continuation of our mission.
All texts published by the Warsaw Institute Foundation may be disseminated on the condition that their origin is credited. Images may not be used without permission.