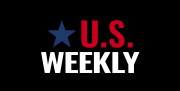 U.S. WEEKLY offers an in-depth analysis of various geopolitical processes that have direct effect on US' domestic and foreign policies. This particular analytical column is possible thanks to the cooperation with polish media abroad: Dziennik Związkowy – Polish Daily News, Polishexpress of United Kingdom and WIrlandii.pl of Ireland
Arch foes Iran, Saudi Arabia Agree to Restore Ties
Saudi Arabia and Iran announced that they had agreed to reestablish diplomatic ties after seven years of hostility. The agreement came after Chinese-brokered talks held in Beijing, which could raise the ire of Washington.
SOURCE: China Daily/Reuters
Archrivals Iran and Saudi Arabia have long competed to win dominance in the Middle East. They each follow one of the two main branches of Islam––Iran is largely Shia Muslim, while Saudi Arabia sees itself as the leading Sunni Muslim state. Riyadh cut ties with Tehran after Iranian protesters attacked Saudi diplomatic missions in Iran in 2016 following the Saudi execution of the revered Shia cleric Nimr al-Nimr. In response, Iranian protesters ransacked and set fire to the Saudi embassy in Tehran.

Negotiations between Saudi Arabia and Iran were on for a long time but seemed to be at a standstill while Riyadh remained somewhat hesitant. The deal thus came as a surprise. As a result of the talks, Iran and Saudi Arabia agreed to resume diplomatic relations and reopen embassies within two months. The two states pledged to respect each other's sovereignty and territorial integrity. Riyadh and Tehran also agreed to reactivate a 2001 security cooperation agreement, as well as a general economy, trade and investment agreement signed in 1998, according to the joint statement. Top Iranian and Saudi diplomats will also meet soon.

The deal is also a diplomatic victory for China and its leader Xi Jinping. It was a thumb of the nose to Washington whose diplomats somewhat downplay the role of China in the deal while focusing on the civil war in Yemen. "To the degree that this arrangement can lead to an end to the war in Yemen, to the degree that it can help prevent Saudi Arabia from having to defend itself against Iran-inspired attacks (…) If this deal can be sustained, and the war in Yemen can end, and Saudi Arabia does not have to continually try to defend itself against attacks from the Houthis who are funded and supported by Iran, in the end, we welcome that," U.S. National Security Council John Kirby told journalists.

The war in Yemen began in 2014 and has killed some 400,000 people. Over 3.5 million people were forcibly displaced from their homes. Some 80 percent of the whole population of 33 million are now living below the poverty line, according to UNICEF. Both Saudi Arabia and Iran are deeply embroiled in Yemen's yearslong civil war. Their interests often clashed in many domains and ties with other states, including Israel. Reduced tensions between Riyadh and Tehran could have repercussions in other Middle Eastern countries.

Dawid Krupa is a fourth-year law student at the Faculty of Law and Administration at Warsaw University. He has worked with various cultural institutions such as the POLIN Museum of the History of Polish Jews, the Warsaw Uprising Museum and the Forum for Dialogue Foundation. His interests include national politics, international relations, religious studies and gardening.
Support Us
If content prepared by Warsaw Institute team is useful for you, please support our actions. Donations from private persons are necessary for the continuation of our mission.
All texts published by the Warsaw Institute Foundation may be disseminated on the condition that their origin is credited. Images may not be used without permission.