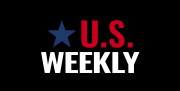 U.S. WEEKLY offers an in-depth analysis of various geopolitical processes that have direct effect on US' domestic and foreign policies. This particular analytical column is possible thanks to the cooperation with polish media abroad: Dziennik Związkowy – Polish Daily News, Polishexpress of United Kingdom and WIrlandii.pl of Ireland
Robust Alliances: USA-Israel, Russia-Iran
Juniper Oak 23 exercise involves Israeli and U.S. troops in a message to the world that Washington has been committed to the Middle East despite the ongoing war in Ukraine and an implied warning to China, Russia, and Iran. Moscow and Tehran have seen a major rapprochement lately.
SOURCE: Debbie Hill/Pool via Reuters
Juniper Oak 23 is the most significant exercise between the United States and Israel to date. About 6,400 U.S. personnel have joined 1,100 Israeli personnel for the exercise, which will employ 142 total aircraft. Of them, 100 aircraft are from the U.S. military, including four B-52 bombers, four F-35 fighter jets, and 45 F/A-18 Hornet fighters alongside 42 Israeli aircraft. Twelve ships, including a carrier strike group, will also participate. The scenario includes drills on land, in the air, at sea, in space, and in cyberspace. The U.S. and Israel have held the exercise annually for the past twenty years.

The exercise comes as the U.S. military footprint in the Central Command region is smaller than it has been in decades. While the Pentagon and Central Command downplay the decrease, allies in the region worry the U.S. is less committed to the area, according to NBC. The drills show Washington's military might and robust alliance with Israel despite ongoing shifts in the latter's government. Indeed, an implicit warning was sent to Russia, China, and Iran. "The scale of the exercise is relevant to a whole range of scenarios, and Iran may draw certain inferences from that," Gen. Michael Kurilla, commander of U.S. Central Command, told journalists. "The all-domain exercise improves our interoperability with our partners, enhances our ability to respond to contingencies, and underscores our commitment to the Middle East," the official added.

U.S.-Israeli military cooperation goes far beyond the joint exercise. Last July, the United States signed an unprecedented military aid deal with Israel to assist in the event of war. In September, the Pentagon signed a military sale contract with Boeing to provide Israel with four KC-46A air refueling aircraft, with a range of 12,000 km, which allows Israel to target Iranian nuclear facilities some 1,500 km away. In November, the Israeli and United States air forces launched a drill simulating strikes on Iranian nuclear facilities.

In response, Iran is cementing ties with Russia. These two embarked on their alliance against the West decades ago, yet their ties tinged with mistrust mingle. The war in Ukraine could be a real game changer as Moscow could consider Iran its top foreign ally, able to supply military equipment and relieve its sanction-stricken economy. Tehran has been accused of supplying combat drones to Russia, which has allegedly used them to target civilian infrastructure in Ukraine. According to the U.S.-based think-tank Institute of War Studies, Iran is likely to deploy a new batch of drones to Russia sometime soon. Consequently, Iran will receive Russian Su-35 fighter jets and broad military assistance.

Dawid Krupa is a fourth-year law student at the Faculty of Law and Administration at Warsaw University. He has worked with various cultural institutions such as the POLIN Museum of the History of Polish Jews, the Warsaw Uprising Museum and the Forum for Dialogue Foundation. His interests include national politics, international relations, religious studies and gardening.
Support Us
If content prepared by Warsaw Institute team is useful for you, please support our actions. Donations from private persons are necessary for the continuation of our mission.
All texts published by the Warsaw Institute Foundation may be disseminated on the condition that their origin is credited. Images may not be used without permission.