Study Visit of Bulgarian Journalists to Warsaw
Representatives of Warsaw Institute and The Warsaw Institute Review gave a lecture during a recent study visit of Bulgarian journalists to Warsaw. The journalists arrived in Poland at the invitation of the Polish Ministry of Foreign Affairs and the Polish Press Agency. The lecture concerned the geopolitical situation in Central and Eastern Europe and made reference to such projects as the Three Seas Initiative, Eastern Partnership and the Berlin Process.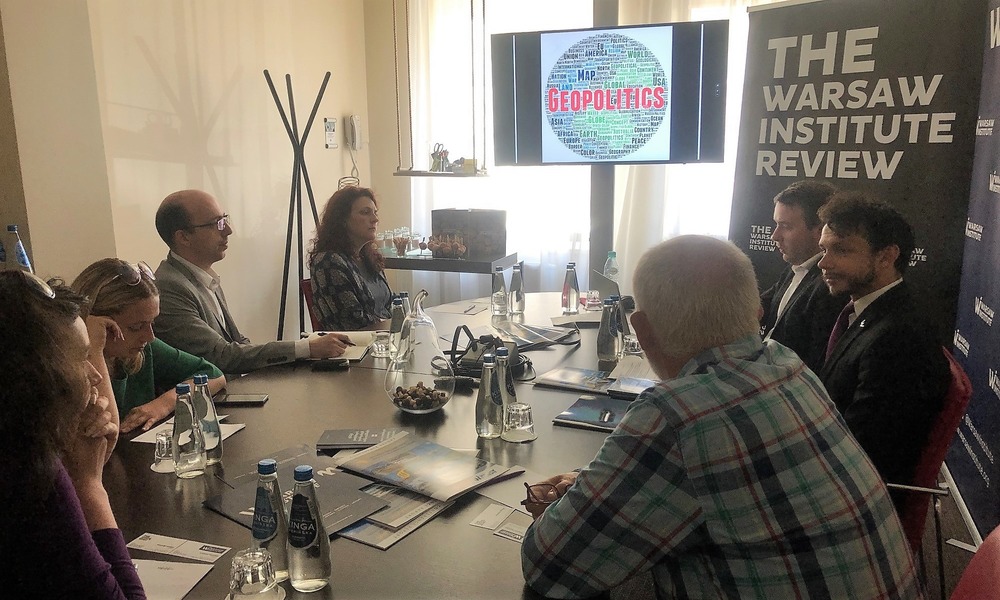 Among invited guests were the journalists representing renowned Bulgarian media: Ms. Ekaterina Dandarova-Katratcheva (Radio Darik), Ms. Marta Mladenova (Bulgarian National Radio), Mr. Lyudmil Iliev  (Sega) and Ms. Marina Staneva (Capital Weekly). The lecture was delivered by Mr. Krzysztof Kamiński (Warsaw Institute) and Mr. Alexander Wielgos (The Warsaw Institute Review).
Both the presentation and the follow-up discussion provided extensive explanations on infrastructure, energy and geopolitical aspects in Central and Eastern Europe. Particular emphasis was placed on explaining dependencies within the European Union and complementary regional formats. While addressing to the public, the speakers listed the most important differences resulting from the currently presented concepts of European integration, which can be briefly described as "enlargement" or "deepening" of the Community integration. They later discussed the essential assumptions of the Three Seas Initiative (Austria, Bulgaria, Croatia, the Czech Republic, Estonia, Lithuania, Latvia, Poland, Romania, Slovakia, Slovenia, and Hungary) and the region's investment needs in the field of energy and physical and digital infrastructure, worth a total of €570 billion. In the next part of the speech, attention was drawn to the newly established Three Seas investment fund, as a joint initiative of Poland and Romania of a total worth of €3–5 billion in the coming years. The meeting was also an occasion to discuss the Eastern Partnership program, launched on the initiative of Poland and Sweden. This year marks ten years since the first summit was held in a bid to bring Ukraine, Belarus, Georgia, Moldova, Armenia and Azerbaijan closer to the European Union. The last topic discussed was the Berlin Process, which is a platform facilitating the integration of the Western Balkan countries with the European Union. Poland currently holds the presidency of this initiative, with the forthcoming summit scheduled to take place in Poznan in July 2019. The meeting was an opportunity to present to Bulgarian journalists the results of the last conference "Western Balkans: Infrastructure and Energy from a Geopolitical Perspective" [click HERE for more information] and to discuss the program of the Polish Presidency of the Berlin Process and the summit in Poznań.