Polish-American Alliance Stronger Than Ever Before
The meeting of Andrzej Duda and Donald Trump at the White House is a compelling signal that the alliance between the states is steadily strengthened. Thanks to the purchase of F-35 and the increased presence of American troops on Polish soil, it will gain the security of the entire region. The Warsaw Institute Foundation had a great honor to participate in the White House ceremony.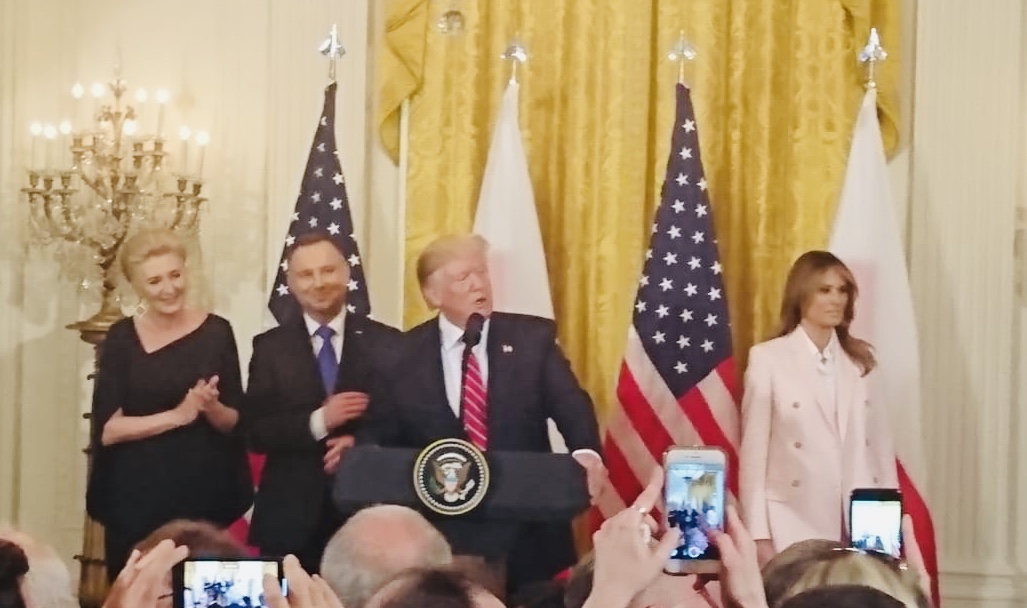 SOURCE: THE WARSAW INSTITUTE REVIEW
Supporting relations between Poland and the United States is the core activity of the Foundation, which supports the administration of both countries with knowledge from the areas of energy security, geopolitics, and security.
– We receive the meeting with great enthusiasm. The purchase of F-35 is a significant step towards the modernization of the Polish Air Forces. The increased presence of American troops is also a clear signal to Russia. We have an excellent opinion of the agreements in the field of energy. PGNiG, thanks to the new contract, has made a massive step towards independence from the Yamal contract, and also welcomes the agreement on the peaceful use of nuclear energy, says Marcin Gawęda, President of The Warsaw Institute Foundation.
– It is worth to mention that the dialogue and cooperation between the countries are getting closer. It was President Andrzej Duda's second visit to Washington in less than a year. In this respect, Poland is growing into a close ally of the United States, says Bernard Bartnicki, Secretary of the Foundation, adding that it was an honor for us to be present in the White House at such an important moment for our countries.
Poland is not only a reliable partner for the United States but also an essential geopolitical point on the map of Europe. The summit in Washington confirms that a strong Polish-American alliance is a secure Europe."