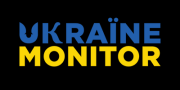 Ukraine Monitor presents the latest news concerning internal and external matters of Ukraine – a unique country where the interests of the East and the West clash almost every day.
Date: 30 December 2022 Author: Grzegorz Kuczyński
Where Will Ukraine Launch New Offensive: Donbas, Zaporizhzhia, or Both?
For two months now, all eyes have been on Ukraine, where a new offensive campaign is widely expected. It seems that it should occur in late December and early January at the latest. Most intriguingly, where will it happen? Russian forces have rushed to secure a section of the front line between Dnieper and Donbas. Nonetheless, the Ukrainians have not made any active movements there since the southern city of Kherson was occupied. Ukraine's Donbas has become the epicenter of a full-scale invasion. Where will Ukraine launch a new offensive? Ukraine seems to follow two crucial goals, reclaiming as much of the country's territory as possible and thwarting Russian military plans. The question remains what should prevail.
SOURCE: FACEBOOK GENERAL STAFF OF THE ARMED FORCES OF UKRAINE HTTPS://WWW.FACEBOOK.COM/PHOTO/?FBID=493487752964308&SET=PCB.493488026297614
After Russian forces retreated behind the Dnieper River, the frontline runs some 30 km south of Zaporizhzhia to the east, through Zaporizhzhia, whose southern part is controlled by Russia, towards some territories north of Volnovakha in the Donetsk region. The frontline there hits sharply to the northwest, crossing the Donetsk region slightly west of Donetsk, running further north, towards the Ukrainian-controlled western outskirts of the Luhansk region. Who will be the first to break the war's deadlock––and where and when exactly? All signs are that Ukraine has an advantage over Russia in this respect. Ukrainian forces are likely to attack first, perhaps thwarting the Kremlin's offensive ambitions. Ukraine's president and senior defense chiefs have predicted that Russia will launch a new offensive early this year. The Ukrainian government would like to have a peace summit by the end of February, around the anniversary of Russia's invasion. Added to weather conditions and the desire to take advantage of the window of opportunity before Russia has sufficiently reinforced its troops with at least mobilized troops, it comes out that Ukraine––seeking to gain another large territorial gain––must strike in January. But where will a new offensive be launched? For a long time now, the heaviest fighting occurred along the Svatove-Kreminna line, where the Ukrainians staged an assault, and near Bakhmut, where Russian forces launched an offensive. The Ukrainian Armed Forces securing a key route near Kreminna would highly likely further undermine Russia's defense of Kreminna, which has important logistical significance for Russia. Having gained control of it, the Ukrainians could strike an assault deep into the Luhansk region and Severodonetsk, by cutting off key Russian supply routes for Russian troops near Bakhmut. This is where Russian forces were halted and pushed south and east of the city. Does this prompt a Ukrainian offensive in Donbas? Moscow could be moving elsewhere, though. Since Russian forces left the Dnieper, they have built up a defensive position in the Zaporizhzhia region between Dnieper and Donbas. In a long run, Russia could stage an offensive northwards, thus in the direction of Dnipro and Zaporizhzhia, to cut off Ukrainian forces in Donbas from the west. With a balance of power, Ukraine is more likely to launch an assault southward. There is some 60 km via the M-18 highway to link Ukraine's position south of Zaporizhzhia and Melitopol, a key hub, and regaining control over it could help Russia's forces seize southern Ukraine. If Ukraine's army captured the city, it would crisscross a land link running between Russian-occupied Crimea, the eastern chunk of the Kherson region, Donbas, and Russia. On paper, it seems a far easier task than heavy fighting in Donbas. Perhaps the Ukrainian command would strike in Donbas to surprise the enemy. Another option is an offensive on both front lines. Whether this is successful depends on the potential of the Ukrainian army and its recognition of the Russian army's actual capabilities.
Support Us
If content prepared by Warsaw Institute team is useful for you, please support our actions. Donations from private persons are necessary for the continuation of our mission.
All texts published by the Warsaw Institute Foundation may be disseminated on the condition that their origin is credited. Images may not be used without permission.