Russia Monitor is a review of the most important events related to Russian internal and external security, as well as its foreign policies.
Vostok Oil: Rosneft Starts Works On Vankor Field
Igor Sechin announced his grandiose plan to develop the Russian Far North to Vladimir Putin and all signs are now that he is under major pressure to forge ahead with the project. The Rosneft-developed Vostok Oil project should already produce 30 million tons of oil in just three years. But the construction work does not move forward as planned.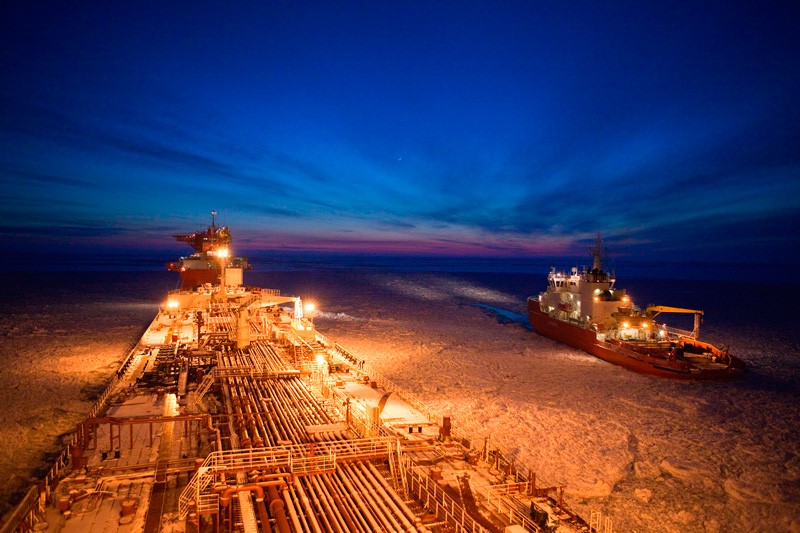 SOURCE: SOVCOMFLOT.RU
Rosneft has placed a tender on engineering services in the North Siberian Vankor area. The winning company is expected to draft project documentation on the building of mooring points on the western and eastern sides of river Yenisey and the development of a reserve pipeline to existing pipe infrastructure in the area. A Transneft-managed pipeline is now running to the Vankor fields, with crude oil flowing southbound before hitting the Transneft network. With a new pipeline built by Rosneft, oil volumes will be redirected northwards to the Taymyr region and its ports. Transneft could then lose up to 4 percent of its annual turnover. The Vankor deposits produce some 11 million tons of oil per year. Sechin has little time left as by 2024, the Vostok project is expected to bring 30 million tons of oil shipments on the Northern Sea Route, making it all possible. But Putin has a bigger appetite than just that. The Vostok Oil will be fundamental for Putin's desired 80 million tons of shipments on the Northern Sea Route by 2024, a target included in the President's so-called May Decrees from 2018.
Support Us
If content prepared by Warsaw Institute team is useful for you, please support our actions. Donations from private persons are necessary for the continuation of our mission.
The Vostok Oil project is one of Russia's flagship oil projects. About 100 drilling rigs will be erected on the Taymyr peninsula and a 770 km long oil pipeline will bring oil volumes to the Sever terminal on the coast of the Kara Sea. Already in 2025, at least 30 million tons of oil are to be extracted. In 2027, production will amount to 50 million tons, and in 2030 – as much as 115 million. The Vostok project covers fifteen production areas in the Taymyr region such as the Vankor and oil-rich Payakha clusters. Rosneft expects the operation to cost $170 billion over a decade. It will also create fifteen new industrial settlements and build 800 km of new pipelines. Rosneft is also constructing the new Zvezda shipyard tasked with building at least twelve ice-class super oil tankers able to navigate in harsh Arctic weather conditions.
All texts published by the Warsaw Institute Foundation may be disseminated on the condition that their origin is credited. Images may not be used without permission.