Russia Monitor is a review of the most important events related to Russian internal and external security, as well as its foreign policies.
Myanmar Orders Russian-Made Missile Systems
Russia signed another deal to deliver its military hardware to Myanmar. While visiting the country, a delegation of Russian defense officials, including Defense Minister Sergei Shoigu, inked the deal to supply the Russian Pantsir-S1 air-defense system to the Asian state. This is yet another manifestation of the ever-closer military-technical cooperation between the two nations.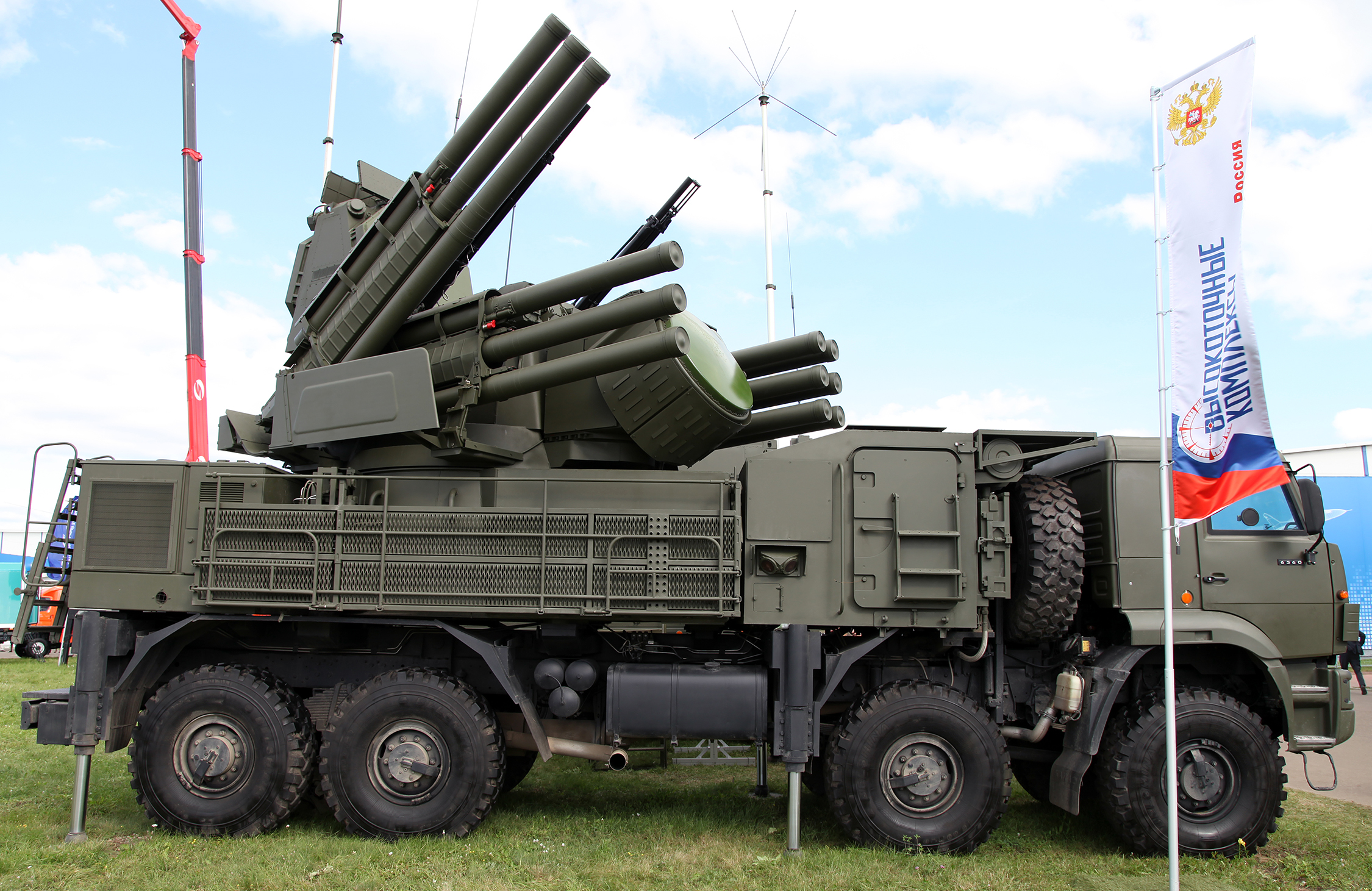 SOURCE: WIKIMEDIA COMMONS
Under the deal, Moscow will supply some radar stations, Pantsir-S1 self-propelled short-range air-defense systems, and Orlan-10E multirole unmanned aerial systems to the Myanmar military. The agreement was signed on January 22 at a ceremony attended by Russian Defense Minister Sergei Shoigu and the Commander-in-Chief of Myanmar's armed forces, Min Aung Hlaing. Russia's Deputy Defense Minister Alexander Fomin inked the agreement for Russia. Myanmar and Russia began military-technical cooperation in 2001, and the latest agreement is just the next stage of this. Myanmar has so far bought 30 Russian-made MiG-29 jet fighters, 12 Yak-130 jet trainers, 10 Mi-24 and Mi-35P helicopters, and eight Pechora-2M anti-aircraft missile systems, as well as unmanned aerial vehicles, anti-tank and artillery systems. Myanmar has also signed a contract to purchase six Su-30SME warplanes. The country is also home to a joint service facility to maintain the Russian-made aviation and armored military equipment. But two nations see their military cooperation going beyond the purchase of Russian-made equipment. The Asian country has regularly sent its military to Russia's competitions and war games, most recently the Caucasus-2020 drills. In 2018, the governments in Russia and Myanmar closed a deal to allow Russian-flagged vessels to use ports in Myanmar.
Support Us
If content prepared by Warsaw Institute team is useful for you, please support our actions. Donations from private persons are necessary for the continuation of our mission.
Truck-mounted Pantsir-S1 air-defense systems (NATO codename: SA-22 Greyhound) feature both short-range surface-to-air missiles and 30mm automatic cannons. The mobile Pantsir complex is designed to defend ground installations against a variety of weapons including unmanned aerial vehicles as well as ballistic and cruise missiles. It can engage tactical aircraft at a maximum range of 20 km and an altitude of 10 km. However, real combat experience in Syria and Libya showed that the Pantsir complex could not cope with targets such as the Turkish Bayraktar TB2 unmanned aerial vehicles. At least eight Russian-made Russian-supplied Pantsir-S1 self-propelled combined gun-missile systems destroyed in Syria's Idlib province, Turkish President Recep Tayyip Erdogan claimed last year. The Russian army is also dissatisfied with the Pantsir-S1 complex, according to an anonymous source.
All texts published by the Warsaw Institute Foundation may be disseminated on the condition that their origin is credited. Images may not be used without permission.