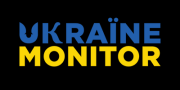 Ukraine Monitor presents the latest news concerning internal and external matters of Ukraine – a unique country where the interests of the East and the West clash almost every day.
Date: 27 December 2022 Author: Grzegorz Kuczyński
Volodymyr Zelensky's Visit to Washington: No Concessions to Russia
Volodymyr Zelensky's historic visit to the United States and remarks by the Ukrainian and U.S. leaders on that delivered a powerful message to Russia. Kyiv, which enjoys support from the United States and other Western nations, is making no concessions to Russia. Ukraine would sit at the negotiating table only after the invader leaves its territory. Washington will be sending Patriots missiles to Ukraine while it has rebuffed the ATACMS request. Joe Biden said some NATO states refuse strong support to the Ukrainian offensive potential.
SOURCE: POTUS TWITTER HTTPS://TWITTER.COM/POTUS/STATUS/1605752493186719748
Not incidentally, Zelensky arrived in Washington shortly after U.S. officials unveiled a new relief package. The United States will provide $1.85 billion in additional military assistance for Ukraine, including a transfer of the Patriot Air Defense Systems, artillery ammunition, more than 150 vehicles, and ammunition for Soviet-made Grad missile artillery systems. Since February 24, Washington has provided Ukraine with $21.2 billion worth of military assistance. The Biden administration has announced that it was prepared to provide more money in new funding in 2023. But to make it happen, bipartisan support is necessary, which is not obvious after the Republicans have taken control of the House of Representatives. This was apparent in Zelensky's speech in U.S. Congress. Both Biden and he hoped that the U.S. House of Representatives would adopt a federal funding bill with $45 billion in Ukraine aid. When asked at a joint news conference with Zelensky about the missiles, which would allow Ukrainian forces to strike targets inside Russian territory, Biden warned such weaponry could shatter NATO unity in support of Ukraine. Biden might have meant Germany and France. French President Emmanuel Macron said that the West should consider how to address Russia's need for security guarantees to end the war in Ukraine. Volodymyr Zelensky delivered a historic speech from the United States Capitol, expressing gratitude for American support in fighting Russian aggression, alongside a plea for more weapons. Zelensky made his first trip abroad since the beginning of the Russian aggression on February 24, which was of political importance. It was meant to demonstrate to the world and Russia US support for Ukraine, it was meant to influence the attitudes of US political elites and Americans, perhaps already in part tired of this war and perhaps wondering about the billions more being spent from their taxes on Ukraine's war with Russia. Zelensky's historic visit to Washington helped lift the morale of the Ukrainians and undermined that of the Russians. The day before his visit to the United States, Zelensky was in Bakhmut himself, unlike Russian officials that entered the front line, which resulted in Ukrainian assaults. These included Chief of the General Staff of the Russian Armed Forces Valery Gerasimov and Dmitry Rogozin.
Support Us
If content prepared by Warsaw Institute team is useful for you, please support our actions. Donations from private persons are necessary for the continuation of our mission.
All texts published by the Warsaw Institute Foundation may be disseminated on the condition that their origin is credited. Images may not be used without permission.